Authorities were searching Sunday for a car used in the alleged kidnapping and sexual assault of a sheriff's deputy in Kansas who was taken from a parking lot next to the county jail.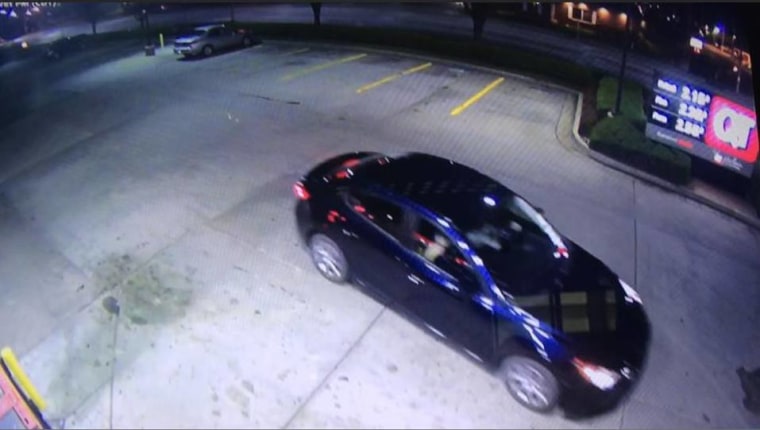 A surveillance image released Saturday showed the vehicle, which the Johnson County Sheriff's Office described in a news release as a dark blue newer-model Mazda sedan or a similar make and model car.
The alleged kidnapping occurred at 11:30 p.m. Friday in a parking lot next to the sheriff's adult detention center in Olathe, southwest of Kansas City, the release said.
The deputy escaped two hours later about 30 miles east, in Lee's Summit, Mo., where she ran to a Jackson County sheriff's substation, NBC station KSHB of Kansas City reported.
Johnson County Sheriff Frank Denning told the station that the crime appeared to be random and that two suspects followed her for a mile before forcing her into their car.
Denning said the deputy, who had been with office for six months, had been released from a hospital Saturday and was doing "OK," KSHB reported.
"For something like this to happen that is, it's very tragic, to say the least, but just to have a young person, a young woman, to be assaulted like that, it makes me angry," Denning said.