For two weeks, the man who fatally shot Sheila Albers' 17-year-old son was known to her only as Officer John Doe.
Authorities in Kansas concealed his name from the public during the investigation into the Jan. 20, 2018, shooting, and his identity was confirmed by officials only after Albers' attorney uncovered it for a civil suit, which was filed in April 2018 against the officer and his employer, the Overland Park Police Department.
The difficulties Albers faced to get basic information into how her son, John, died are not unique in a state where police records are largely kept under wraps, even when a case is closed. It took a month for Johnson County District Attorney Steve Howe to decide to clear the officer, Clayton Jenison, of wrongdoing.
Before then, Overland Park Police Chief Frank Donchez had refused to release the officer's name. Albers said she was never afforded any police reports or witness statements.
"Are we making sure the government works for the people?" Albers asked. "How can we determine if who we are giving a badge and firearm to are safe and fit for the job if we don't even have the objective facts related to a shooting?"
But Albers is hoping a new bill will change how information involving police shootings is released and how investigations are conducted and that it will compel county attorneys to release investigatory files in shootings to the public when they decide to not prosecute officers.
State Rep. David Benson, a Democrat who represents Overland Park, has filed House Bill 2424 for this legislative session, which reopens Jan. 13, and will push for it to get a hearing in committee.
"If the county attorney elects not to prosecute, the officer-involved shooting file must be made public for accountability and transparency purposes," Benson said. "Otherwise, how does the public know the prosecutor made the right decision?"
The bill would not explicitly require an officer's name to be released, but it would force an investigation by a law enforcement agency separate from the one to which the officer belongs.
As it stands now, Benson said, Kansas' public open records law allows police departments and county prosecutors to indiscriminately decide when to release information — a practice supported by officials who believe releasing names and other details could affect a case if it goes to trial. The state's secretive nature was highlighted in a 2017 series in The Kansas City Star, which found that Kansas has one of the most restrictive laws on police body cameras in the country and that some of the largest police departments in the state do not release the names of officers involved in shootings.
Three years ago, Kansas lawmakers tried to go further, by passing a House bill that would keep certain police records held by the Kansas Commission on Peace Officers' Standards and Training, the agency that certifies law enforcement officers, from being disclosed. But the bill died in a Senate committee.
Jonathan Peters, a media law professor at the University of Georgia and a former journalism professor at the University of Kansas, said the public interest would be better served in a bill like Benson's.
"This bill arrives at a good time," Peters said, "because it has become harder in Kansas and around the country to obtain information about the police, thanks to ever-expanding exemptions in open records laws and the zealousness of police public information officers, who generally see themselves as the palace guard and do all they can to control the narrative about their agencies."
What happened to John?
The fatal shooting of John Albers, a high school junior with a passion for playing soccer, rocked Overland Park, a suburb of Kansas City, Missouri, and Kansas' second-largest city.
Piecing together what happened to her son would take time, but this is what Sheila Albers learned through dashcam videos and her own investigation, which was cited in a federal complaint:
John was home alone when Albers, her husband, Steve, and their two youngest children went to visit other family for dinner. Police were called to the home for a welfare check after a friend was concerned that John may have been intoxicated and feeling suicidal and had threatened to stab himself with a knife.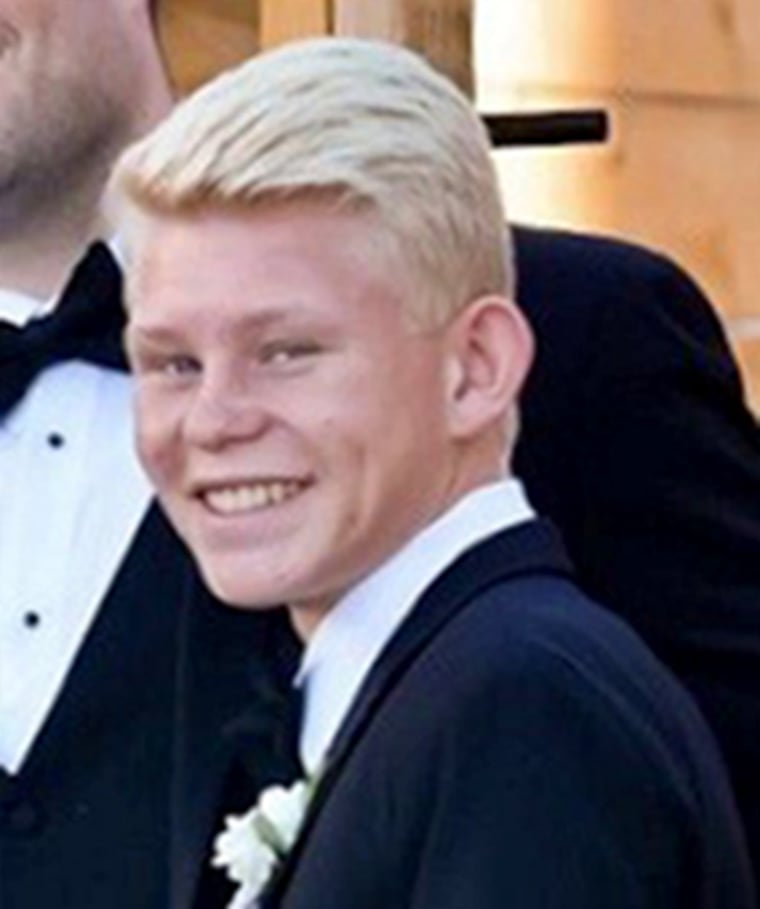 John was known to police because of past domestic incidents, and, according to the complaint, police knew he "potentially had mental health problems."
Jenison and another officer arrived at the home. They first spoke for a few minutes outside and did not knock on the front door or identify themselves. Eventually, when the garage door swung open, Jenison unholstered his weapon and moved toward it, at which point a minivan was about to reverse out.
It was then, as the minivan backed out slowly and in a straight line, that Jenison reacted, aiming his weapon and yelling, "Stop, stop, stop." In a second, Jenison, who was standing to the right of the van, fired twice toward the driver, John; the family's complaint contended that one or both of the bullets struck the teenager, "incapacitating him and rendering him unable to control the minivan."
The car stopped but then speeded up in reverse, making a U-turn in the driveway and backing up. Jenison fired 11 more shots, and the minivan pulled forward, past another police car that had just approached, and coasted in neutral into the driveway of a home across the street.
The chaos was caught on police dashcam videos that Howe, the district attorney, made public for transparency purposes when he announced that Jenison would not be charged.
"These are fluid and instantaneous decisions that a law enforcement officer must make, which makes the job so difficult," Howe said at the time.
But Albers has long questioned the police narrative that Jenison had no choice but to draw his weapon because he was in immediate danger. Ring doorbell video provided to NBC News by Albers appears to show the officer unholstering his weapon as the garage door opened.
"What purpose was there to draw your gun if you were there to prevent a suicide?" Albers asked.
An autopsy report later showed that six bullets had struck John: in the head, the upper neck, the left shoulder, the right shoulder, the back torso and the lower lip. A toxicology report indicated that he had not been under the influence of drugs or alcohol.
In its response to the Albers family's lawsuit, the city said the officer opened fire because he feared for his life.
The family ended up settling a year ago for $2.3 million, The Washington Post reported, although the city did not admit liability and said it settled to avoid the cost and length of the litigation.
Albers, a former middle school principal, started the community group JOCO United to call for more police transparency and better crisis intervention training.
Last fall, Donchez, the police chief, announced that beginning this year, all new law enforcement recruits in Johnson County will undergo nearly double the amount of state-required mental health training hours. In addition, Overland Park officers started wearing body-worn cameras in November.
Donchez did not return a request seeking further comment, and efforts to reach Jenison were unsuccessful.
Jenison, who had been on the force for two years, resigned shortly after the shooting for "personal reasons," officials said.
"The large majority of law enforcement officers are out there doing good, honest work," Albers said. "But if there's no transparency, there's no trust."
Public perception
Kansas' HB 2424 is modeled after a first-in-the-nation bill that Wisconsin lawmakers passed in 2014 requiring outside agencies to participate in the investigations of officer-involved deaths and mandating the release of investigative reports if the officers involved aren't criminally charged.
Michael Bell, who fought for the law after his son, Michael Jr., was fatally shot during a traffic stop in Kenosha in 2004, said Kansas would benefit from similar legislation.
District attorneys in Kansas who agreed to be interviewed said they are generally supportive of any bill that would permit the release of more information to the public. The reluctance of police and government agencies to be more forthcoming has been in contention over the years. Kansas in 2014 became the last state to make even criminal affidavits available, according to The Kansas City Star, although some judges continue to keep them sealed for long periods.
District Attorney Marc Bennett of Sedgwick County, home to Kansas' largest city, Wichita, said he's leery of how HB 2424 would require an agency outside the jurisdiction where a police shooting took place to conduct an investigation.
He said the state has more than 100 counties, most of them rural, and the expectation that an outside agency would be quickly dispatched with enough resources to adequately investigate another agency's shooting was unrealistic.
"There are practical impediments to insisting someone employed by another agency takes the lead," Bennett said, adding that he's consistently made efforts to share information in officer-involved shootings.
Mark Dupree, the district attorney in Wyandotte County, just north of Johnson County, said that he believes in the need for investigators to be as transparent and independent as possible from the beginning and that agencies can work out arrangements ahead of time for how to use outside investigators.
"Public perception is extremely important," Dupree said. "It's one thing for us to say we're pursuing justice, but in today's time, people want to actually see that justice is being pursued."
The Kansas Peace Officers Association, the largest association representing law enforcement officers in the state, said that it was still learning about the details of HB 2424 and that it was not yet ready to comment.
Howe, the prosecutor in Johnson County, did not immediately return a request for comment.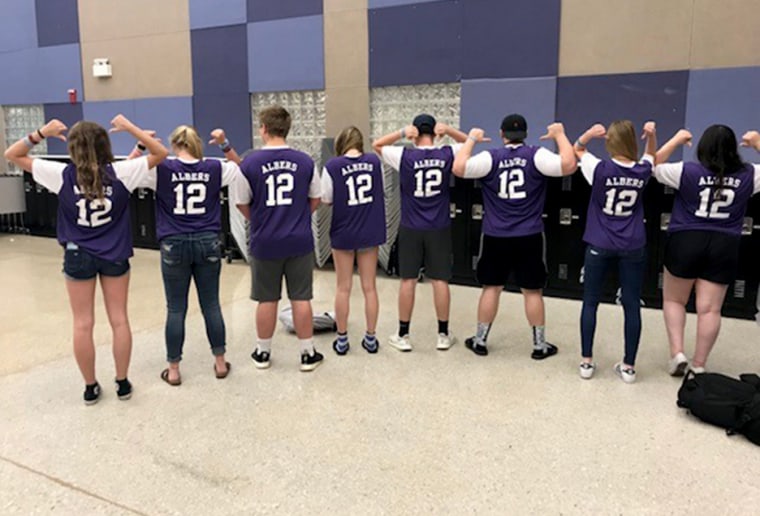 For Albers, the legislation's advance would be a fitting way to remember her son, who was 18 months old when she and her husband adopted him from Belarus.
"John was a compassionate person," she said. "Our hope is that this benefits communities across the state of Kansas, where many families have struggled for information."
She said that she keeps in contact with John's high school friends and that she had them over last summer to celebrate their graduation before heading off to college — an achievement that she had once envisioned for her son.
Before the friends left, she gave them all leather and silver bracelets. Engraved was a message she thought John would approve of and that still keeps her motivated: "Love fearlessly."