A man was shot Thursday morning on the tarmac at McCarran International Airport in Las Vegas after allegedly attacking three officers, knocking one unconscious.
Capt. Nichole Splinter, with the Las Vegas Metropolitan Police Department, said the man was shot after he became "extremely irate" once officers found him in a restricted area of the airport.
The intruder was hospitalized and underwent surgery, Splinter said at a news conference.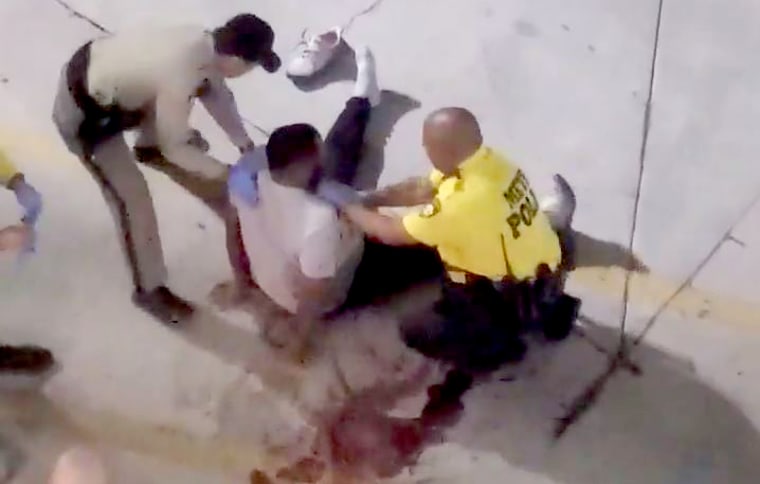 Officers were alerted around 3:30 a.m. to a door alarm at Terminal 3 but did not immediately find anyone because the man went out onto the tarmac, the captain told reporters.
He was found a short time later at Terminal 1, and officers attempted to escort him back to an area where the public is allowed. Splinter said the man started attacking the officers and knocked one unconscious.
A second officer attempted to use "less than lethal means to safely deescalate the situation" and was also attacked by the man, Splinter told reporters. The man also tried to attack a third officer, who fired two rounds, striking him.
It's unclear how the man was able to get onto the tarmac. His current condition is unknown. The officer who was knocked unconscious was also treated at a hospital.
Las Vegas police have not yet identified the suspect or the involved officers.