/ Source: Associated Press
JACKSON, Miss. — Mississippi lawmakers on Thursday passed what is likely to be the nation's most restrictive abortion law, making the procedure illegal after 15 weeks of pregnancy.
The House voted 75-34 in favor of the measure, and Gov. Phil Bryant has said he will sign it.
The owner of Mississipi's only abortion clinic has said she'll sue if the bill goes into law — a move lawmakers not only know to expect, but seem to be encouraging, in hopes of eventually getting the nation's highest court to revisit its rulings and allow states to begin restricting abortion earlier in pregnancy.
"It seems like a pretty simple bill designed to test the viability line that the Supreme Court has drawn," said David Forte, a law professor at Ohio's Cleveland State University.
There are two exceptions to House Bill 1510: if the fetus has a health problem that would prevent it from surviving outside the womb at full term, or if the pregnant woman's life or a "major bodily function" is threatened by the pregnancy. Pregnancies as a result of rape and incest are not exempt.
A number of states, including Mississippi, have already tiptoed up to the viability line with 20-week bans, although the U.S. Senate earlier this year rejected such a ban nationwide when supporters couldn't reach a 60-vote supermajority to act.
Related: This doctor just explained late-term abortion on Twitter
An appeals court in 2015 struck down efforts in North Dakota to ban most abortions after six weeks, when a fetus develops a detectable heartbeat, and in Arkansas after 12 weeks. Abortion rights supporters are dubious that the outcome in Mississippi would be any different.
"The Supreme Court has said and resaid again and again that states cannot prohibit women from obtaining abortions prior to viability, which is what a 15-week ban would do," said Hillary Schneller, staff attorney for the Center for Reproductive Rights. The New York-based group, which advocates for free access to abortion, called the bill unconstitutional and "medically unsound."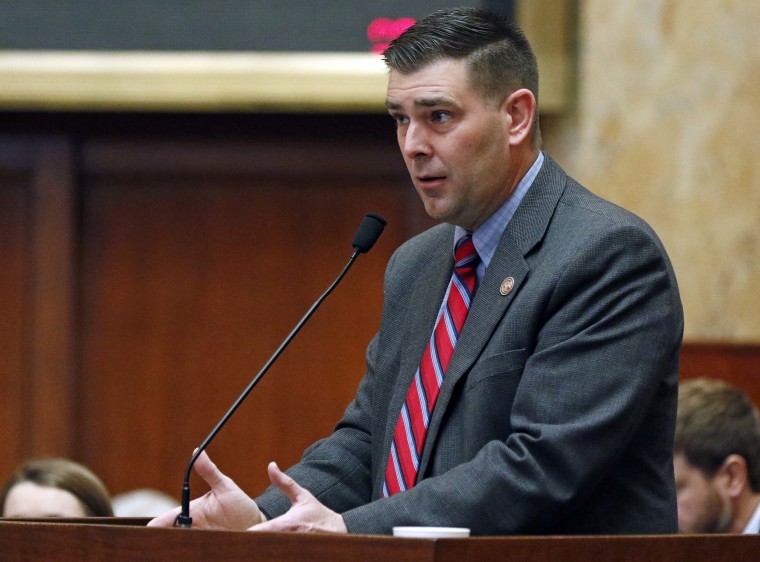 Mississippi's own 20-week ban has never been legally challenged, in part because the state's only abortion clinic, the Jackson Women's Health Organization, doesn't perform abortions that late in pregnancy. According to state Department of Health statistics, 85 percent of abortions in Mississippi took place before 12 weeks in 2016.
But Diane Derzis, who owns the clinic, has said the clinic does provide abortions until about 18 weeks after pregnancy. Most of Mississippi's 2,500 abortions in 2015 took place at the clinic.