Police in Mississippi fatally shot a man after trying to serve an arrest warrant at the wrong address, a lawyer for the victim's family told NBC News.
The officers shot and killed Ismael Lopez, 41, while they were attempting to arrest his neighbor, Samuel Pearman, on a domestic abuse charge Sunday night in Southaven.
DeSoto County prosecutor John Champion told the Clarion-Ledger that at least one officer fired multiple shots after a pit bull ran out of the house and seeing Lopez holding a gun.
Champion did not return request for comment from NBC News. In an email to NBC News, Southaven Chief of Police Steven E. Pirtle said he could not comment on the incident because it is currently being probed by state investigators and prosecutors.
Murray Wells, the Lopez family's attorney, told NBC News that the Southaven Police Department had been asked to execute an arrest warrant for Pearman, which had been called in from neighboring Tate County.
Lopez and his wife lived 36 feet from Pearman, and the addresses on both homes were clearly displayed on the residences and mailboxes, according to Wells.
"They go to execute the warrant and go to the absolutely wrong address," Wells said. "The address is very clearly marked. Even more ironic, the man who is the suspect, has a giant 'P' on the side of his house."
Lopez awoke around 11:30 p.m. to banging on his door, his lawyer said, and Lopez's dog, a pit bull, followed behind him.
Wells, whose firm sent investigators to analyze the scene, said Lopez had signs on his property declaring there was a dog on the premises.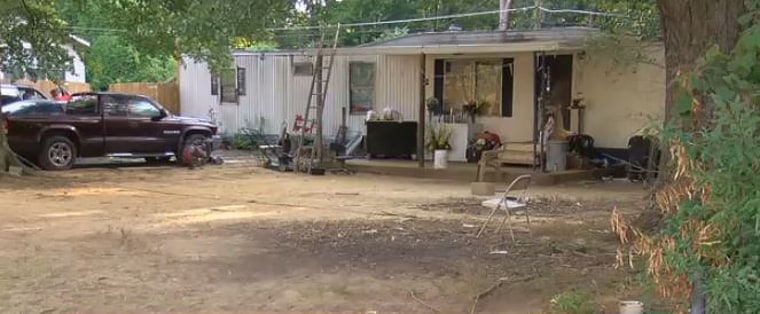 Champion, the prosecutor, told the newspaper, "while this is going on, they also notice at the time that a gun was pointed outside the residence."
"At this point, the officers began hollering 'Put the gun down, put the gun down.'"
Champion said Lopez did not drop his weapon and more than one shot was fired toward the door. Wells denied that his client was holding a weapon at the time.
Wells said Lopez's wife and neighbors all said they did not hear the police calling out commands prior to shooting, and he believes police shot through the door.
"There's been lots of talk about a series of verbal commands, saying my client had a gun. The evidence doesn't suggest that," Wells said. "His wife denies that she heard any instructions from police. One neighbor, whose bedroom is fairly near the front of the house, didn't hear verbal commands."
At a news conference Wednesday afternoon, Wells said those accounts were "very troubling and ... very chilling."
A gun was in Lopez's house, Wells said, but he didn't have it when he opened the door, and it was found on the couch with no blood on it, where it had been left. Wells said the gun was owned by Lopez's son.
Champion added that the "deceased subject absolutely had no warrant for his arrest," and "was not wanted for anything at all."
"It's very possible the officers were at the wrong address," he said.
Pearman recorded himself on Facebook Live on Tuesday afternoon talking about the domestic abuse accusation, according to NBC affiliate WMC-TV in Memphis, Tennessee.
"They made me out to be something I'm not," he said. "I haven't hurt her. She's the one who slapped me."
Neighbors had called the police multiple times to report suspected domestic violence at the Pearman residence, Wells told reporters Wednesday, suggesting that officers should have known they had the wrong house.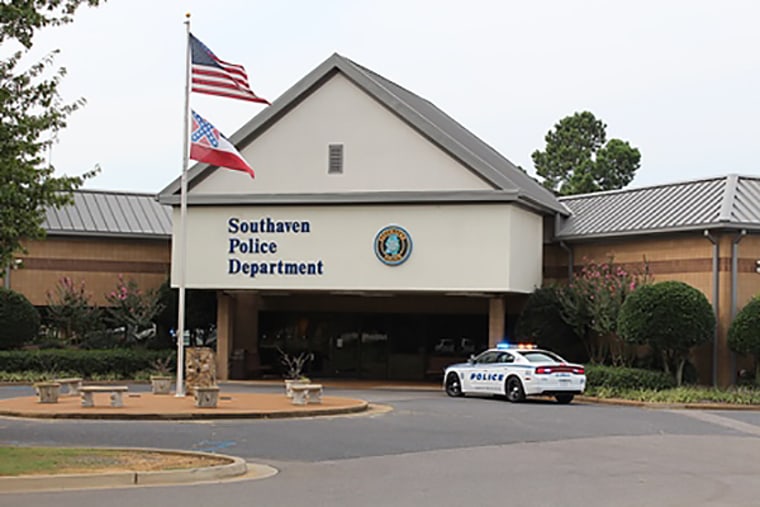 Police haven't said if there is any video of the shooting, according to Wells.
The officer involved has been placed on administrative duty.
The department is also currently being sued by another family.
Troy Goode, 30, died in 2015 after he was "hogtied" by Southaven police and placed face-down on a stretcher after taking LSD.
The asthmatic died two hours later.
"His face was buried in the mattress of the stretcher," lawyer Tim Edwards told NBC News in 2015. "There was a strap over the back of his head so he couldn't move his head. His hands and feet were hogtied so he couldn't move those, either."
The lawsuit is seeking damages from the city of Southaven, the Southaven Police Department, and the emergency workers on the scene, according to the Memphis Flyer.
A trial date for the case has been set for October.
Police have said that Goode never appeared short of breath or told authorities he had trouble breathing.
It was not immediately clear if the officers involved in the shooting death were involved in taking Goode into custody prior to his death.