Irene Sotelo spent a year and a half in a California prison after pleading guilty to felony drug-related charges. Following her release in 2009, she got clean, enrolled in college and took advantage of her home state's being at the forefront of criminal justice reform.
As a former felon with restored voting rights, she cast a ballot in the last election. And beginning this year, if she's called to serve on a jury, she would dutifully comply.
"I think it's very important to do it. It's all part of giving a person on what is supposed to be their day in court a fair trial by an impartial jury," said Sotelo, 54, who has never been a juror.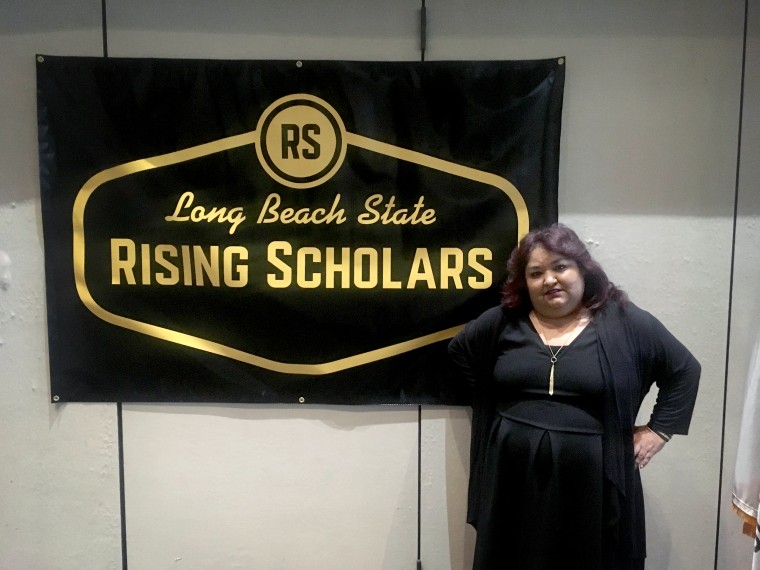 In 2020, Sotelo is among hundreds of thousands of convicted felons in California who are now eligible to serve on juries for any type of case. The new law — known as Senate Bill 310, or "The Right to a Jury of Your Peers" — allows people with previous felony convictions to be called as long as they're not on parole or probation and they aren't registered felony sex offenders.
State Sen. Nancy Skinner, a Democrat representing Berkeley, introduced the bill, which passed the Legislature in September.
While the ban in California had been in place since the 1880s, the change comes amid a larger wave of criminal justice reform that has recently included reinstating the right to vote for former felons in states such as Florida and Kentucky.
Skinner said in an earlier statement that allowing the previously incarcerated to be part of the criminal justice system in such a crucial capacity is a step toward ensuring that longstanding racial disparities are being addressed.
The imprisonment rate of black men in California is 10 times higher than that of white men, according to data reviewed by the Public Policy Institute of California, a nonpartisan think tank.
"A former conviction should not alone forfeit a person's right to engage in the fair and public deliberations at the heart of our judicial process," Skinner said.
Download the NBC News app for breaking news
Nearly 30 states and the federal government continue to bar convicted felons from the jury process permanently — amounting to an estimated 19.8 million Americans, according to James Binnall, an associate professor of law and criminology at California State University, Long Beach, who has researched the issue and helped consult on the legislation.
Attempts in 2019 to pass bills to allow convicted felons to serve on juries failed in New York and Louisiana.
Other states have exceptions similar to California's or enforce additional requirements, while Maine is the only state to place no restrictions at all on convicted felons, according to Binnall.
Further research is needed into the long-term effects of having former felons serve on juries, he added, and it's unclear what participation levels are like or whether there's a noticeable effort by attorneys to actively exclude them from certain trials.
"The empirical work I've found and every single study so far points to how the move will diversify jury pools," Binnall said.
As part of his research in Maine, he added, he interviewed prospective felon-jurors and those who had served, and he said they "all welcomed summonses, and they liked being involved."
"Does that translate to California? I don't know," Binnall said.
Binnall, a lawyer, has a personal interest as a former felon himself: In 1999, he was convicted of homicide in a drunk driving-related incident involving his friend, a passenger in the car.
In 2009, Binnall got a summons to serve as a juror — appearing in the same courtroom where he had tried cases as a defense attorney — but learned that he was ineligible because of his record.
Binnall said he found support from lawmakers and other lawyers who questioned why felons continued to be barred.
In July, the chief public defender in Alameda County, Brendon Woods, wrote in the San Francisco Chronicle that SB 310 needed to be passed.
"I can't tell you how often I've sat at the defense table with a young African American client who was excited to prove his innocence, only to see his enthusiasm replaced with hopelessness and dread once he saw the jury," Woods wrote. "It's difficult to tell a young man that he shouldn't feel defeated when faced with the fact that not a single person who will be deciding his future looks like him. He is immediately confronted with the reality that he will not be getting a jury of his peers."
The makeup of juries has come under greater scrutiny in cases that exclude minorities or feature jurors who are almost exclusively white.
Critics of allowing felons to serve on juries have argued that those with experience in the criminal justice system may be biased in favor of a defendant or against law enforcement and more likely to not convict.
Sotelo, a former student of Binnall's at Cal State Long Beach, said that she understands the concerns and that when people leave prison, they may still feel traumatized by the system and wary of judges, lawyers and jurors.
But Sotelo's experiences with the courts have made her open to engaging. In the 1990s, she said, she was wrongly accused of shoplifting and was found guilty by a jury. She had to pay a fine and was put on probation.
She later learned that, although one of the jurors believed her, he agreed to go along with the others because they wanted to get out of jury duty before the weekend.
"I've gotten to see the system from both sides," Sotelo said, "and I know how important it is to have integrity, because a person's whole life is at stake."