A beloved Brooklyn schoolteacher died from complications of COVID-19 after she was initially denied coronavirus tests, her family said.
Bushwick Ascend Middle School hailed Rana "Zoe" Mungin, 30, as a "one-of-a-kind educator" who had a "transformational impact on her students and colleagues," according to a campus statement issued Tuesday.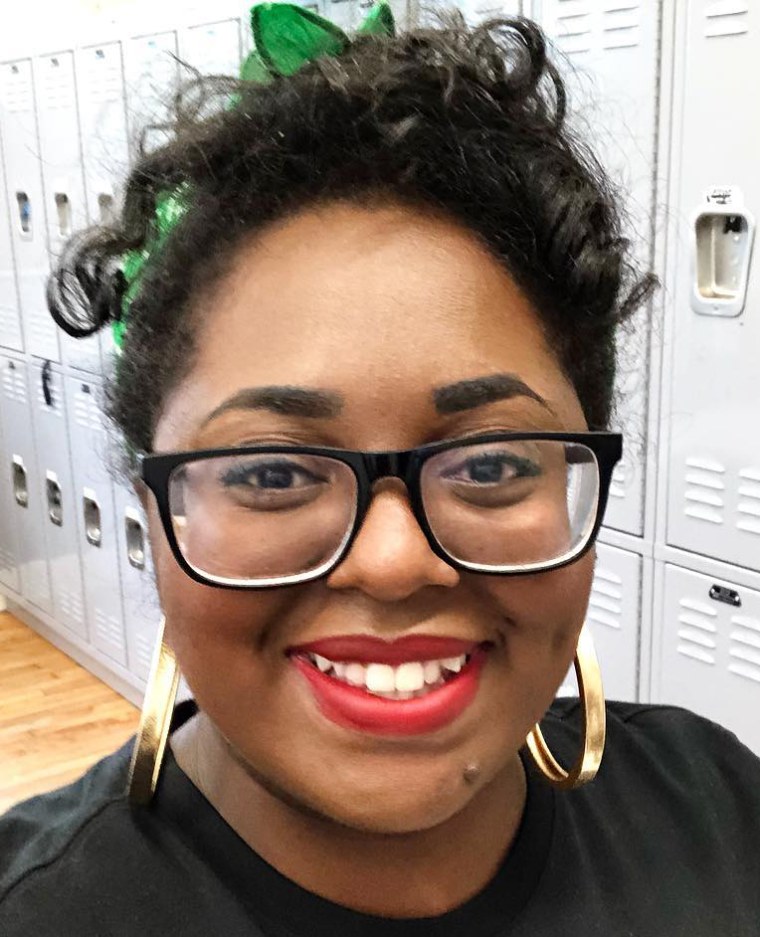 She died Monday from the pandemic that has ravaged the world and brutalized New York City.
"It's just a tough one to swallow right now," her sister and housemate, Mia Mungin, a nurse, told NBC News on Wednesday. "I really thought she was coming back home. She was doing so much better."
The family believed that Mungin had been improving in recent weeks before she took a sudden turn for the worse.
"It was so crazy. I got to see her on Friday. We FaceTimed, and despite everything, she looked well," Mia Mungin said. "But the next day we FaceTimed her, it was like a different person. She was like a deer in headlights. You could just tell.
"We FaceTimed on Sunday. That's when I broke down," Mia Mungin continued. "She was tired. You know, it is only so long the body could take a beating.
"The next day she was gone."
Full coverage of the coronavirus outbreak
The veteran nurse said she's bitter, feeling let down by the industry she has worked in for two decades.
"I just feel like the health care system failed her on so many levels," Mia Mungin said. "The health care system failed us, something that I stood for for 20 years."
Zoe Mungin was a 2011 graduate of Wellesley College, where she majored in psychology.
"Rana touched the lives of so many members of our community during her time here at Wellesley, and beyond," school President Paula Johnson said in a statement.
"As her family has shared, Rana's battle with COVID-19, is a painful example of the disproportionate impact COVID-19 is having on African American and LatinX families across the country. Racial and gender disparities in healthcare are a moral and systemic failure. We can and must do better. "
Zoe Mungin felt her first symptom, a fever, on March 12, Mia Mungin said.
She first went to Brookdale University Hospital Medical Center in Brooklyn on March 15 and was told that she couldn't have a coronavirus test, according to Mia Mungin.
Zoe Mungin's condition worsened, and the family called 911 on March 19. But even after getting to Brookdale that day, she was again denied testing, according to loved ones.
"She said to me, 'Mia, they still don't want to test for me this virus,'" Mia Mungin recalled her sister saying. "'He keeps telling me that my lungs are clear, even though I'm still short of breath.'"
Download the NBC News app for full coverage and alerts about the coronavirus outbreak
Following the 911 trip to Brookdale on March 19, Zoe Mungin was allowed to go home — and was then rushed back to the hospital the next day, the family said.
"They intubated her in the ambulance," Mia Mungin said. "They told us she was intubated and the sickest in the hospital and that we need to be prayerful."
A Brookdale spokesman confirmed Wednesday that Zoe Mungin was treated at the facility's intensive care unit before being transferred to other hospitals in Manhattan and New Jersey. The spokesman declined to discuss her treatment.
Mia Mungin said she fears she's the one who passed the virus to her sister.
"She wasn't working, you understand? I was the only one that was getting up to go to work," with exposure to people with the virus, Mia Mungin said. "I believe Zoe got sick from me."