The wildfire raging in Southern California scorched portions of a contaminated industrial research site where a partial nuclear meltdown once occurred, but no toxic chemicals are believed to have been released into the air, public health officials said.
Preliminary testing over the weekend at the Santa Susana Field Laboratory in Ventura County found "no discernible level of radiation in the tested area," the Los Angeles County Department of Public Health said Tuesday.
Public health officials from multiple agencies collected air samples and used radiation detection units around the facility, which is on 2,850-acres of rugged plateau southeast of Simi Valley.
The state Department of Toxic Substances Control, which is overseeing cleanup of the site, also said that "previously handled radioactive and hazardous materials were not affected by the fire."
The Woolsey Fire, which broke out last Thursday near the field lab, has burned more than 97,000 acres in Los Angeles and Ventura counties and led to at least two deaths.
The Santa Susana site has been a source of contention in the surrounding communities in recent decades following its use as a rocket testing and research lab under the former firm Rocketdyne.
There were nuclear reactor accidents and, in 1959, a partial nuclear meltdown. While the site continued to be used, many of its buildings were later decommissioned as widespread chemical and radioactive contamination was discovered. In 1996, Boeing, which had acquired Rocketdyne, became a primary owner of the site.
Activists have been frustrated by a laggard remediation process, which would include demolishing inactive and contaminated buildings, the Department of Energy has said.
Marie Mason, a Simi Valley resident and co-founder of the Rocketdyne Cleanup Coalition, is among the activists concerned about potential exposure to hazardous toxins and calling for an independent analysis of air testing.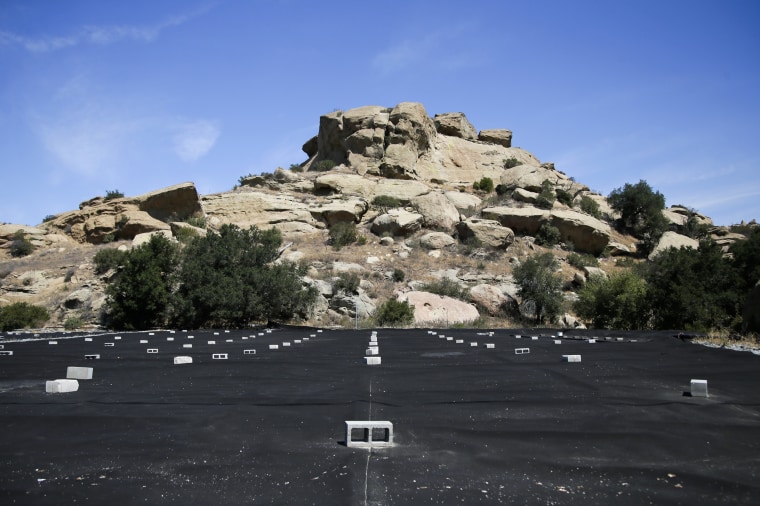 "We're outraged that after all these years, decades of foot-dragging by DTSC ... may have resulted in even more toxic exposures," Mason said in a statement. "We've always worried about a fire at SSFL, and now a massive wildfire has started on site itself. SSFL could have and should have been cleaned up a long time ago."
Robert Dodge, a physician and president of Physicians for Social Responsibility-Los Angeles, which advocates for eliminating nuclear threats to health, said no one can dispute the site is riddled with toxic materials.
"When it burns and becomes airborne in smoke and ash, there is real possibility of heightened exposure for area residents," he said in a statement.
The cause of the Woolsey Fire — one of three major wildfires that have bedeviled fire crews across California this month — remains under investigation. State utility officials said they must investigate whether a Southern California Edison substation was an ignition point for the blaze.