Orange County beaches will remain closed after a California Superior Court judge rejected a request Friday to block Gov. Gavin Newsom's directive that beaches there must remain off-limits during the coronavirus pandemic.
Judge Nathan R. Scott set a hearing for May 11 to consider Huntington Beach's request for an injunction. Dana Point, a neighboring coastal city, joined in the suit, and nearby Newport Beach has also signaled support.
During the hearing, which was conducted via teleconference, Dana Point staff received a request from the state to participate in a call to develop a plan for reopening the beaches, according to a Dana Point council spokesperson.
"As a result of that call, a plan to reopen beaches has been developed and will be submitted to the state over the weekend," Dana Point officials said in a statement. "The city is hopeful the plan will satisfy the state, making further court action unnecessary."
A request to the governor's office for comment was not immediately returned.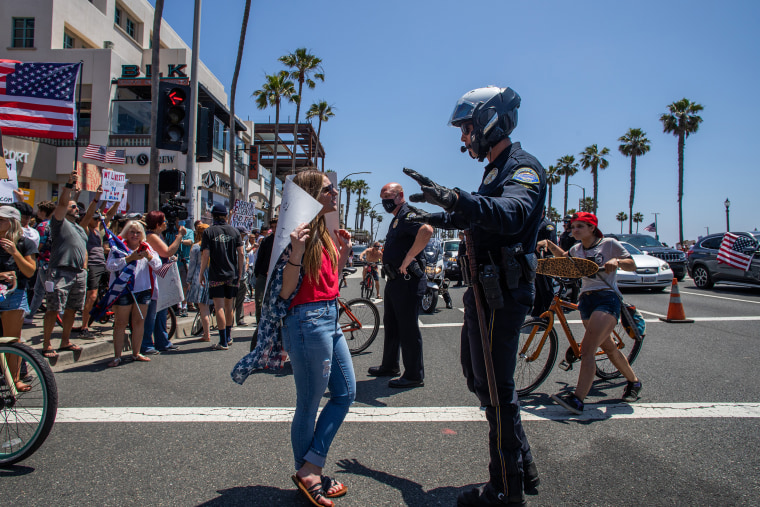 Friday's decision came as hundreds of people in Huntington Beach flooded the streets to protest Newsom's order. People demanded that Newsom immediately reopen not just beach access but California's economy.
On Thursday, Newsom, a Democrat, issued a directive aimed at Orange County after photos emerged showing large weekend crowds in Huntington and Newport beaches. The governor was expected to close all beaches across the state, but instead singled out the conservative stronghold south of Los Angeles.
Hours later, Huntington Beach and Dana Point city councils held emergency meetings and voted to seek a temporary restraining order against the governor's mandate. Newport Beach also held meetings but did not formally join in the petition.
Officials argued that Newsom unfairly targeted Orange County and abused his power as governor, while Newsom said it was too soon for hundreds of people to gather.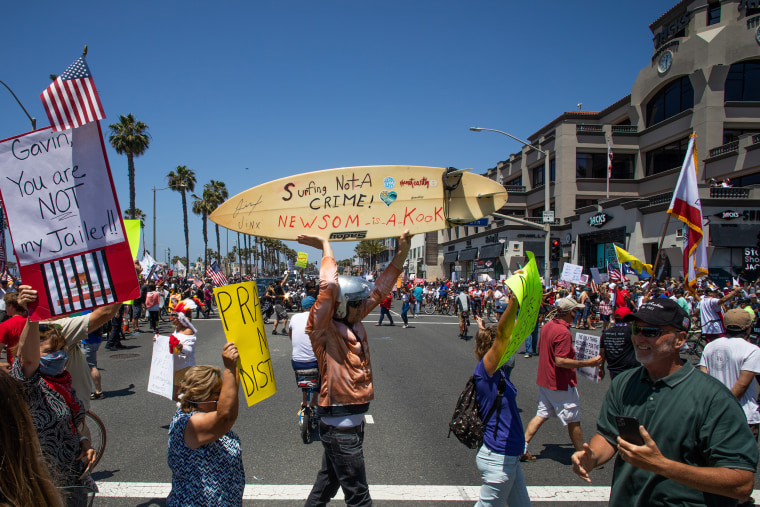 As of Friday, more than 51,000 Californians have tested positive for COVID-19 and nearly 2,200 have died, according to NBC News counts.
"As a beach community, the city of Dana Point feels a heightened sense of responsibility to preserve access to the coast for socially responsible recreation during this unprecedented time," a spokesperson for the city of Dana Point said in a statement. "We believe that the governor is acting without constitutional or statutory authority and is infringing on the rights of local governmental agencies to control their own beaches."