Otis Tyrone McKane, the Texas man accused of ambushing and killing a cop, got married Monday after the killing but before his arrest, court records show.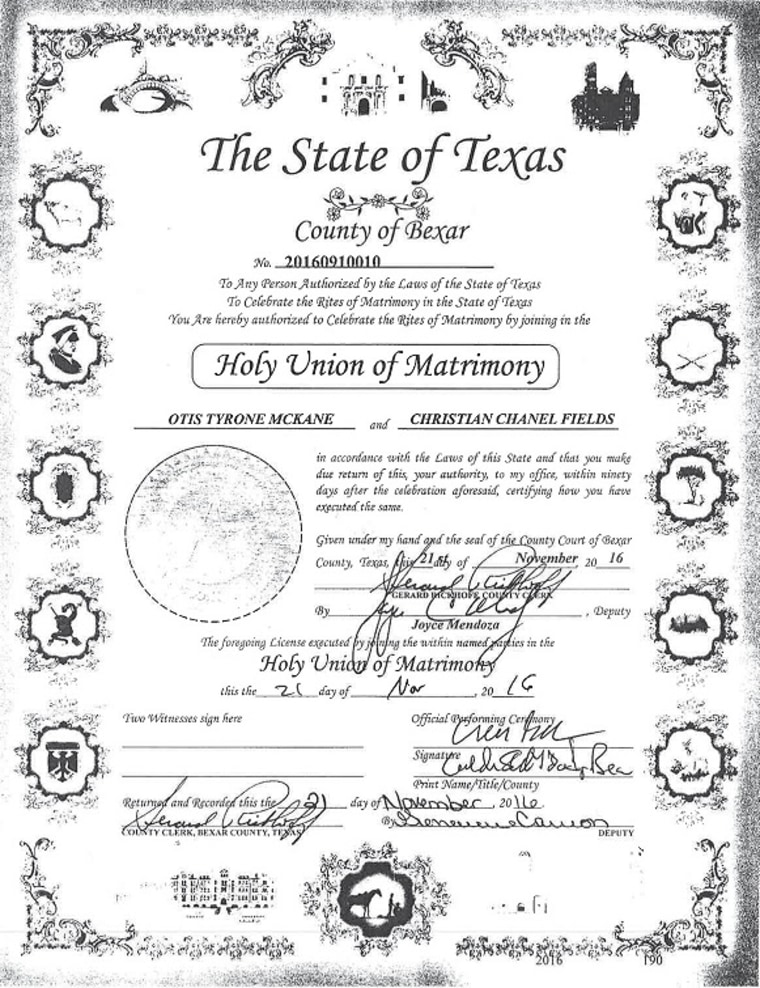 McKane, 31, of San Antonio, is charged with capital murder in the shooting death of San Antonio police Det. Benjamin Marconi during a traffic stop Sunday morning. Prosecutors haven't said whether they will seek the death penalty or life without parole.
McKane was arrested Monday afternoon after a nationwide manhunt — but not before he married Christian Chanel Fields, 27, of San Antonio, on Monday morning.
Documents in Bexar County court obtained Tuesday by NBC News show that the judge married the couple right after he or she granted them a marriage license — waiving Texas' 72-hour waiting period. No reason for the waiver was offered by the judge, whose name wasn't recorded.
Investigators say that less than a day earlier, McKane shot Marconi twice in the head outside San Antonio police headquarters as Marconi was making a traffic stop.
Police Chief William McManus said the gunman paused and fired a second time. "I think the uniform was the target, and the first person who happened along was the person he targeted," the chief said Monday.
McKane told reporters after his arrest that he was upset at not being allowed to see his son. "I lashed out at somebody that didn't deserve it," he said. "I'm sorry."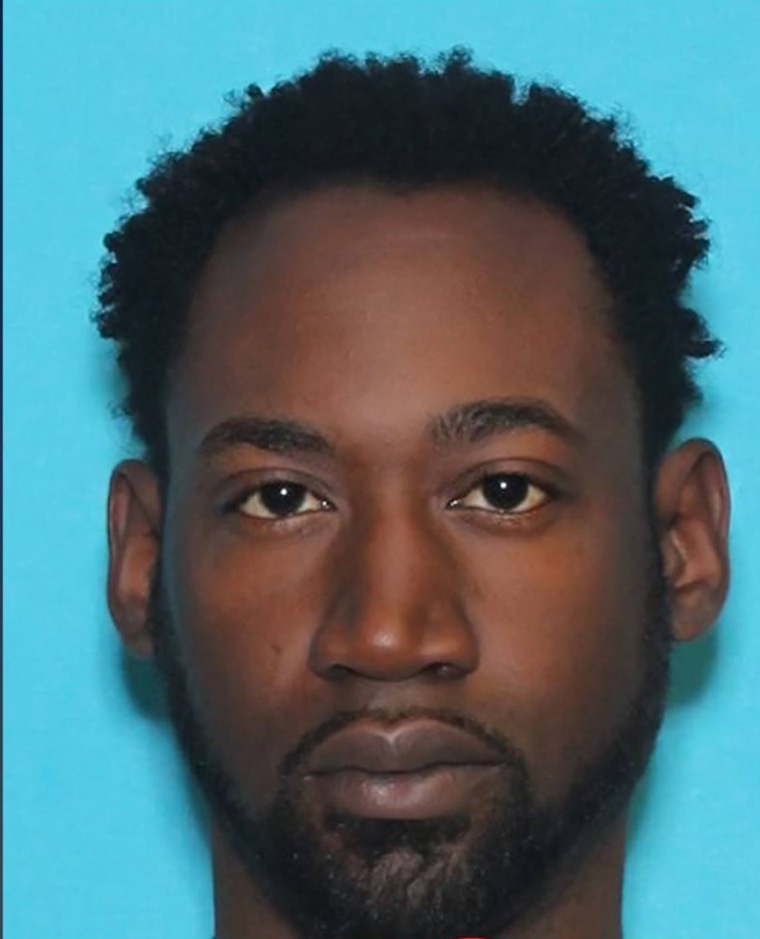 Texas law generally protects conversations between spouses as privileged communications, meaning prosecutors can't call one spouse to testify against the other.
But Bexar County Criminal District Attorney Nico LaHood said Tuesday that the privilege doesn't apply to McKane and Fields because the crime for which McKane is charged occurred Sunday — before they were married — NBC station WOAI reported.