"Pee-wee's Playhouse" was a jarring departure from typical television programming when it premiered in 1986. The show, centered on the antics and misadventures of Pee-wee Herman, a bow-tied man-child in a three-sizes-too-small suit, played like an acid trip spin on "Howdy Doody" and "Captain Kangaroo." "Playhouse" was nominally intended for children, but the show was infused with an arch, psychedelic sensibility that seemed designed for adults with a taste for the bizarre.
When a series of sex scandals forced Pee-wee's alter ego, Paul Reubens (whose death was announced Monday), to intermittently retreat from the limelight in the 1990s and 2000s, his career went on pause. But the influence of Pee-wee continued to loom large, aided in part by YouTube clips, DVD box sets and fond memories of the 1985 big-screen cult classic "Pee-wee's Big Adventure," directed by a young Tim Burton.
Pee-wee's anarchic and gleefully absurd spirit stretched across the comedy landscape in recent decades, appearing to inform the surreal humor of everything from Conan O'Brien's late-night talk show and Tim and Eric's cult sketch series to Tina Fey's satirical sitcom "30 Rock." The powerhouse producer Judd Apatow made no secret of his fandom, and filmmaker Greta Gerwig has cited "Big Adventure" as a touchstone in the making of her smash hit "Barbie."
In recent years, some of these creators joined forces with Reubens, helping to raise his profile and broaden his career opportunities long after the height of his fame. Reubens' small but memorable output in the late 2000s and 2010s — a tiny film role here, a TV cameo there — reminded comedy aficionados why they adored him in the first place and introduced him to new viewers who were not old enough to watch his Reagan-era rise in real time.
Fey wrote a part expressly for Reubens on "30 Rock" — Prince Gerhardt Habsburg, a decaying monarch with a prosthetic hand whose physical appearance was due to "centuries of inbreeding." The character, cartoonish even by the standards of the show's fictional version of NBC, felt to Reubens like "something I would have written," and he did not even have to audition for the role, he recalled in a 2007 interview with the Associated Press.
Apatow, who helped catapult actors like Steve Carrell and Seth Rogen to Hollywood superstardom, saw Reubens perform as Pee-wee in a stage show in the early 2010s. He then approached Reubens about the possibility of producing a third Pee-wee movie, and the pair tinkered with the idea for more than half a decade. The result, "Pee-wee's Big Holiday," debuted on Netflix in March 2016. It would be Reubens' final film role.
Apatow recalled to The Los Angeles Times that year that getting "Big Holiday" off the ground represented "the fulfillment of a personal mission." He had worshiped Pee-wee since he was in high school.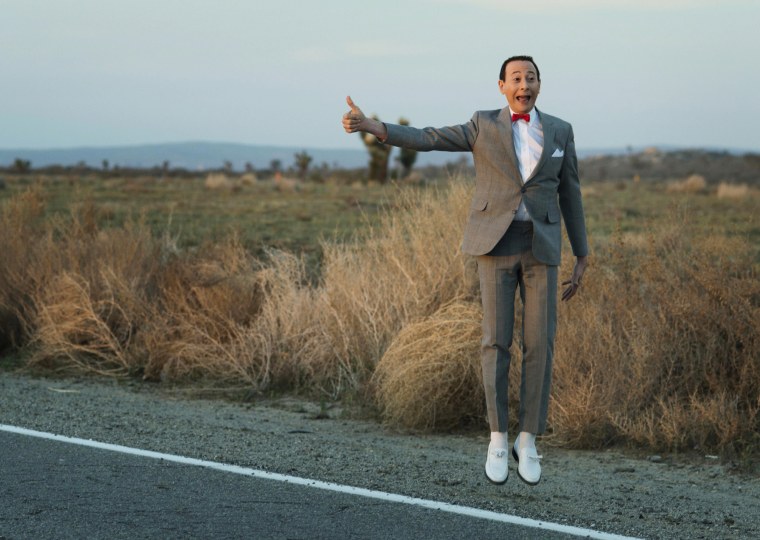 "I always thought, 'I know people want this movie,'" Apatow told the newspaper. "I just think there are very few characters in comedy history as strong and hilarious as Pee-wee Herman. The first moment you're sitting in a room with Paul Reubens and he starts pitching you things Pee-wee might say or do, you think to yourself, 'This can't be happening.' The first time he put on the suit, I thought I was going to pass out."
The dreamlike imagery of the Pee-wee TV series and movies left an impression on viewers and filmmakers alike. Gerwig, whose "Barbie" is set partly in a joyously artificial-looking dollhouse, pointed to "Pe-wee's Big Adventure" as a key influence and put it on a list that included "The Wizard of Oz," "Singin' in the Rain" and "An American in Paris."
"I love 'Pee-wee's Big Adventure;' that's the best. Also, the rhythm of 'Pee-wee's Big Adventure': there's that section where he gets on a train and is a tramp on a train and sings songs, then he gets bored of it and falls off the train and it takes 60 seconds," Gerwig said in an interview with Letterboxd, a social media app for cinephiles. "It's hilarious, but it's just a really short thing."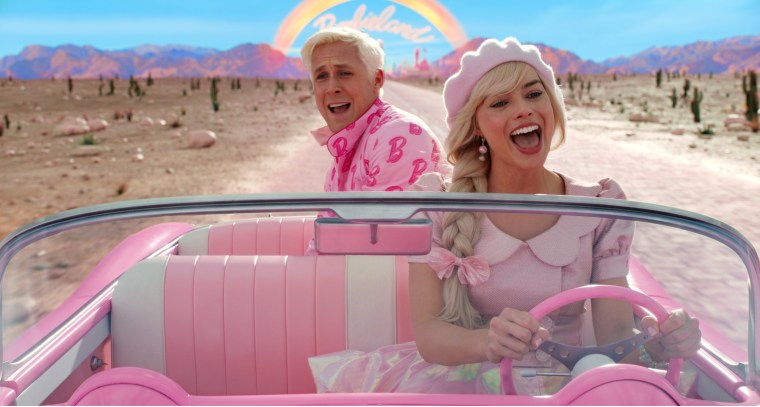 In his final years, Reubens attempted to pitch studios on a "dark" version of his beloved character. The Hollywood Reporter said in January 2020 that Reubens had approached Josh and Benny Safdie, the filmmaking brothers behind the gritty crime drama "Uncut Gems," about teaming up on the project.
The tributes that came pouring in for Reubens on Monday illustrated some of his appeal, and the lasting effect he had on his industry peers. 
"No tweet can capture the magic, generosity, artistry, and devout silliness of Paul Reubens," Conan O'Brien said in a post on X, the social media platform formerly known as Twitter. "Everyone I know received countless nonsensical memes from Paul on their birthday, and I mean EVERYONE. His surreal comedy and unrelenting kindness were a gift to us all. Damn, this hurts."