Police are asking for the public's help in tracking down a suspect in the fatal stabbing outside a Maryland Popeyes location in a fight over the chain's wildly popular fried chicken sandwich.
Prince George's Police Department released a photo Tuesday of the man suspected of stabbing Kevin Tyrell Davis, 28, at a restaurant in Oxon Hill, outside Washington D.C.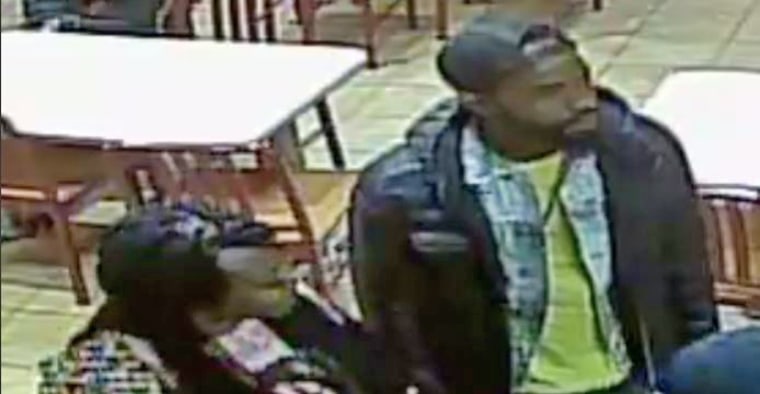 The suspect and a woman who appeared to be with him were in the Popeyes Monday night when Davis cut in front of several people in line to order food.
Sources told police the line was designated specifically for those who were waiting to order the restaurant's famous chicken sandwich, according to NBC Washington. The suspect and Davis then got into a verbal altercation, police said.
"They both then got out of the line, walked out of the front door together and the suspect immediately stabbed Davis," police said. "The suspect and the female who he was with then fled the parking lot."
Authorities who responded to the scene administered first aid to Davis until an ambulance arrived, but he died a short time later.
Popeyes recently brought back the sandwich after it went viral on social media in August and sold out in just two weeks.
The fast-food chain said in a statement to NBC News that it was unsure what caused the dispute, but that "there is no reason for someone to lose their life on a Monday night in a parking lot."
"Our thoughts are with the victim's family and friends and we are fully cooperating with local authorities," the company said.