A small plane heading for Ohio State University with six people aboard vanished after taking off from an airport on the shores of Lake Erie late Thursday.
The Cessna Citation 525 departed at 10:57 p.m. Thursday from Burke Lakefront Airport in Cleveland. Air traffic control officials lost contact with it a short time later.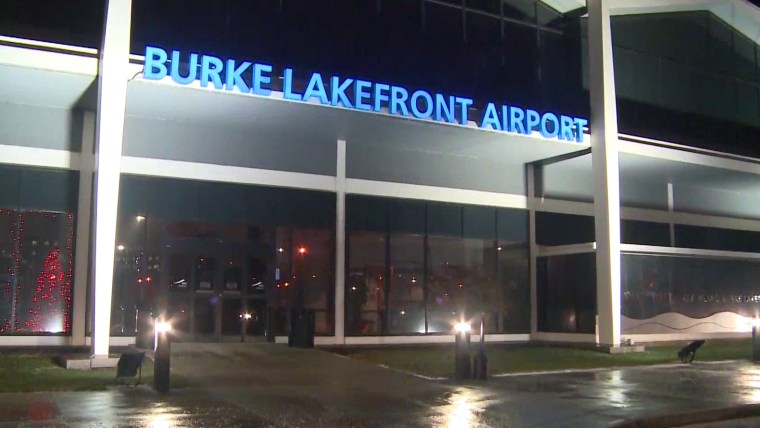 A spokesman for the airport told NBC News that the missing aircraft was carrying three adults and three children. Its occupants were heading back from a Cleveland Cavaliers game at the Quicken Loans Arena, according to the official.
The Federal Aviation Administration said the aircraft was headed to Ohio State University in Columbus. The plane is kept at a hangar at the university, but the passengers do not have any affiliation with OSU, a U.S. Coast Guard official told The Associated Press.
Waves up to 15 feet high and light snow hampered the hunt overnight. But daylight and calmer waters made for better search conditions Friday, Captain Michael Mullen, chief of response for Coast Guard District 9, told reporters.
Ohio beverage company Superior Beverage Group identified those aboard as its president and CEO John T. Fleming, his wife Sue, sons Jack and Andrew and two close friends.
"As we all await the results of the search and rescue efforts, our hearts are with John, his wife, their sons, and close friends on board, as well as with their loved ones and everyone in the Superior Beverage family," company Executive Vice President Joseph R. McHenry said in a statement.
"This is a difficult day for us, and we appreciate the concern and thoughtfulness extended by so many," McHenry said. The city council of Dublin, northwest of Columbus, said it was saddened by the news.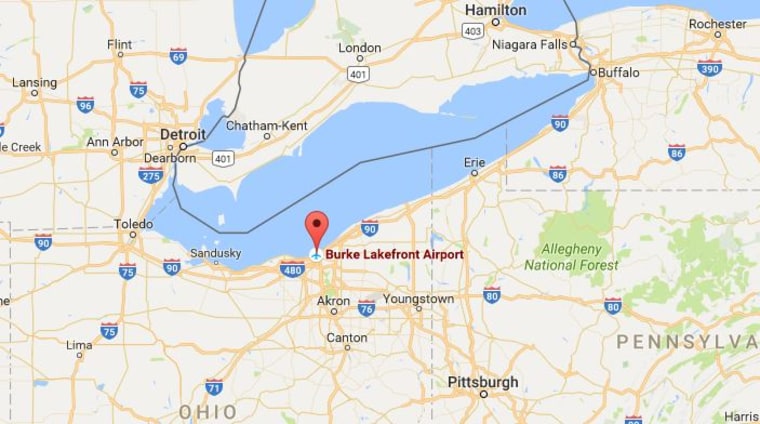 No debris has been found, and no emergency beacon has been detected so far. The Coast Guard's search Friday was focused on an area about two miles offshore in Lake Erie, where water temperatures were frigid.
"With water temperatures, it comes down to a will to survive" if the passengers are in the lake, Mullen said, adding that their aircraft is not designed to float.
According to the Coast Guard, the aircraft was capable of carrying up to 11 people. By Friday evening boat operations were paused for the night but air operations continued, the Coast Guard said.