The retired California police officer suspected of being the notorious Golden State Killer was charged Monday with a 13th murder — that of a father who was fatally shot nearly 44 years ago while trying to protect his teenage daughter from a masked gunman who had broken into their home.
Claude Snelling, who was gunned down at his home in Visalia, California, is believed to be the first victim of suspected serial killer Joseph James DeAngelo, Tulare County District Attorney Tim Ward said at a news conference Monday.
"We have filed first-degree murder charges against Mr. DeAngelo," said Ward, who added that he hopes it will provide a measure of comfort to Snelling's daughter and the community.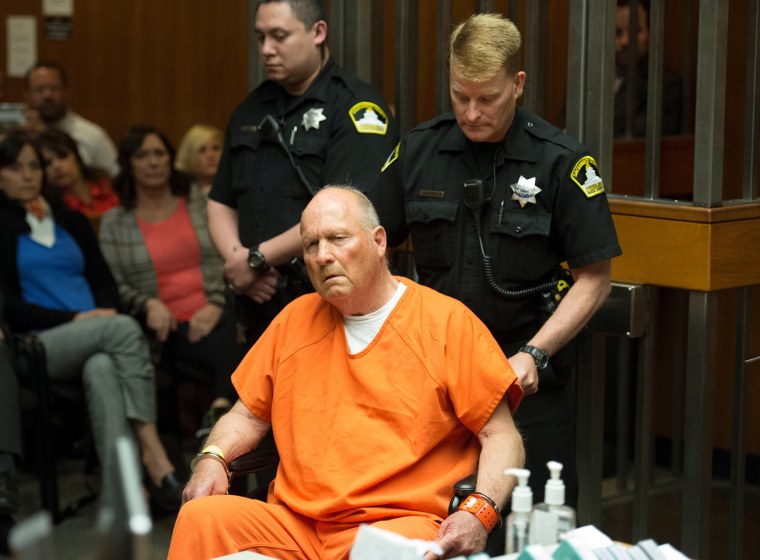 "Those wounds never healed," he said.
DNA evidence led to the arrest of DeAngelo in April, potentially ending a decades-long manhunt for the maniac who terrorized California with shocking slayings during the 1970s and '80s and who has also been accused of more than 50 rapes in 10 California counties. DeAngelo is being held in the Sacramento County jail and has not yet entered a plea in his cases.
In pinning the Snelling murder on DeAngelo, Ward said DNA played less of a factor and credited "good old tenacious police work."
Visalia Police Chief Jason Salazar said they long suspected Snelling was the victim of the so-called Visalia Ransacker, who was blamed for about 100 burglaries in the city.
"The Ransacker was very elusive," Salazar said. "He often used a bicycle as his means of travelling."
Once DeAngelo was in custody, however, detectives tracked down witnesses and victims who were able to identify him, Salazar said.
Snelling, 45, was a journalism professor at the College of Sequoias in Visalia. DeAngelo was working as a police officer in Exeter, California, a town 12 miles away.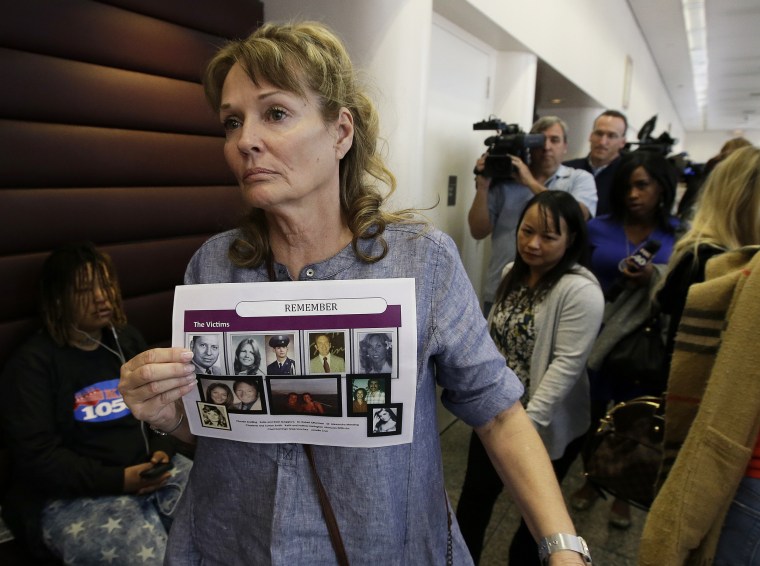 Their paths crossed, police said, in the back yard of Snelling's home early on Sept. 11, 1975 when the professor confronted a gunman who was dragging off his daughter, Elizabeth Hupp.
The intruder fired twice at Snelling and then let the girl go, kicking her in the face before he fled, police said.
The Ransacker was nearly captured three months after the Snelling killing when he opened fire at a detective who tried to arrest him, Ward said. The cop's flashlight was the only casualty but he got a good look at the suspect's face.
After that, the mysterious break-ins that had bedeviled Visalia police "abruptly ended," Ward said.
At around that time, DeAngelo had left Exeter to join the police force in Auburn, a small town north of Sacramento — some 240 miles away.
And soon the state was hit with a string of rapes and murders that police said was the work of a man they first dubbed the East Area Rapist, and which ended — for reasons still unclear — in 1986.
DeAngelo, who is now 72, was living in a Sacramento suburb when he was arrested in April.