Michael Barrett, director of the Missouri public defender's office, received an odd summons late last month. A Missouri judge in a county he had never stepped foot in ordered him to be in his court on Monday to represent four defendants.
Barrett said that as the director, he is rarely assigned to cases because he runs a $40 million office with 600 employees, but he said he wasn't surprised that it happened. He said he believes the order — which also directed the court clerk to notify the office of chief disciplinary counsel — is a form of reprisal for his having loudly protested the case load and funding of Missouri's public defender's office.
"If I were to speculate, what the judge wanted to do is go ego to ego and tell me who's boss," Barrett said. "But I called his bluff and am taking the cases."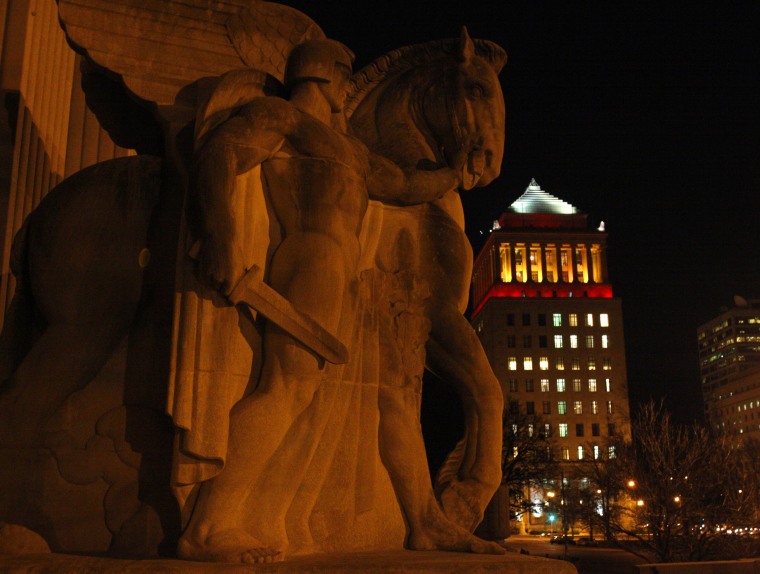 Because of the Sixth Amendment, Americans accused of a crime have a constitutional right to representation. But the system that supports that right has been understaffed, underfunded and overwhelmed with cases for more than 30 years, experts say, and it shows no indication of getting better.
"The Sixth Amendment is there in the Bill of Rights because it is a protection of individual liberty from the tyranny of government," said David Carroll, executive director of the Sixth Amendment Center, a Boston-based nonprofit group that analyzes public defender systems. "There is no greater tyranny than a well-resourced prosecution and law enforcement when individuals don't have a proper defense."
Related: Can an algorithm do away with America's bail system?
Over the last year, as Barrett has come to lead the Missouri indigent defense program, he has tried to draw attention to the untenable workload that the state expects his office to take up. He went so far as to appoint Gov. Jay Nixon to represent an indigent defendant last year after Nixon vetoed a bill that would have capped public defenders' caseloads.
Although the stunt briefly caught the national eye, he said, the state's number of cases has still grown from 74,000 in 2016 to 82,000 this year, and most public defenders in Missouri are expected to handle 80 to 100 cases a week.
That's a pretty typical expectation across the country, according to experts on both sides of the political aisle, who say it is not a partisan issue.
"You can't get blood from a turnip," said Patrick J. Nolan, director of the Criminal Justice Reform Project at the American Conservative Union Foundation. "When the public defender has hundreds of cases assigned to them, there's no way they can put the time and the effort into what's required. It's a sham to say there was representation when it's literally an assembly line."
Nolan argues that while each state's indigent defense system has its own structure, the larger issues is a national one that goes back to the 1980s, when public defender programs became targets for state governments to make tight budgets come out in the black.
The public defender's office carries a certain notoriety, he said, because it defends people accused of crimes.
"It's an easy way to chop money, because few people will be angry," Nolan said. "In this case, it's a matter of legislators seeing that this is really a threat to our system of government of limited powers. The Constitution is supposed to protect us no matter how much you have in material assets — it's got to be a fair fight."
Related: Louisiana is shedding its reputation as U.S.'s biggest jailer
Advocates say the upside is vast and could save taxpayers millions down the road, as the trend of exonerations continues to rise. The National Registry of Exonerations reported that 2016 was a record year, with 166 people proving a wrongful conviction. Since 2011, the annual number of exonerations has more than doubled, according to the registry.
According to the Innocence Project, a New York-based nonprofit organization that seeks to identify wrongly convicted people and to overturn their convictions, the typical person who is exonerated has spent 14 years in prison, and most get some compensation for the time they've lost.
"You are going to have fewer wrongful convictions," James T. Dixon, Jr., director of the Louisiana public defender's office, said of a stronger indigent defense system. "You're probably more likely to get the right guy, because you have a more fluid, stable and progressing criminal justice system. Trials take place. It actually works the way it's supposed to."
Dixon said his office is strapped for cash largely because the Legislature has made its funding dependent on traffic tickets.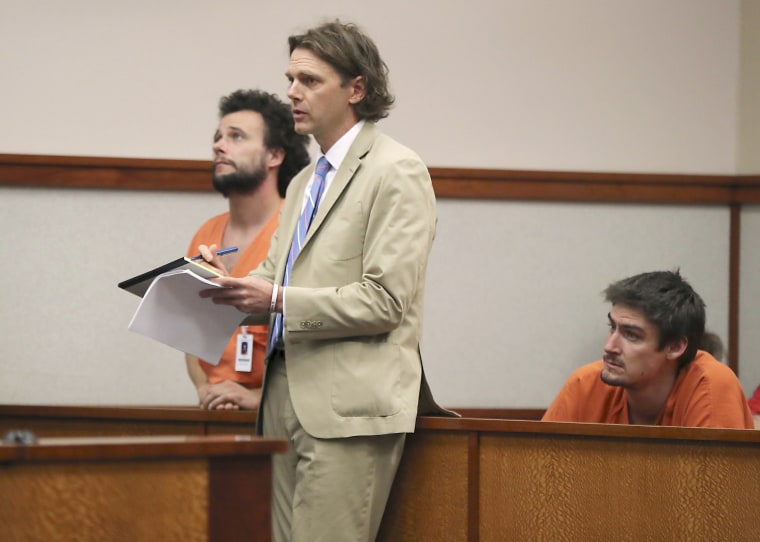 Public defenders say the system is unfair particularly to poor people who can't afford bail or lawyers to immediately address their cases. The lack of resources means they don't have the time to build proper defenses, and they're sometimes forced to leave charged people in jail for long periods of time until they can address a particular case.
The Kansas City Star wrote an editorial in October about a 22-year-old Kansas City man who spent 13 months in jail because of the workload at the public defender's office.
"Here's what happens," said Barrett, head of the Missouri system. "Someone goes to local jail, and we go to them after two weeks. We say, 'Good news is we're going to work hard on your case; bad news it's going to be a while until we get to your case.'"
Most end up making plea deals just to get out of jail, not knowing that a conviction could follow them for the rest of their lives.
"In the meantime, these individuals lose their jobs, they lose their apartment, and a lot of them plead to crimes they don't commit," Barrett said. "It happens every day. People take it because they want to get out."
But changing that system is a slow process, because all indigent defense systems are run at the state, county or local levels. Experts say it will require a nationwide push for the change that public defenders have requested for decades, although there have been a few successes at the state level.
New York plans to replace its county-run system with a statewide public defense system by 2023. The state said the project will cost $250 million.
"It's not a quick fix," said Carroll, head of the Sixth Amendment Center. Referring to the American Bar Association, he said: "It's a heavy lift to repair these systems. If you look at ABA reports going back to the 1980s, they've been calling it a crisis for 30 years now. Part of the problem is that we as a nation need to recognize that this is something deeper that needs attention."