Until the moment he was shot in the head, Ralph Yarl said, he didn't believe the armed white man in front of him would pull the trigger.
The Black teenager who was trying to pick up his brothers had gone to the wrong Kansas City, Missouri, address in April, when homeowner Andrew Lester opened fire on him through the door, officials said.
"I hear the door open. I see this old man and I'm assuming, 'Oh, this must be like their grandpa,' and then he pulls out his gun and I'm like, whoa!" Yarl told ABC News in an interview that aired Tuesday, in his first public statements on the April 13 attack.
"So I back up. He points it at me. So I kind of like, brace and I turn my head. I'm thinking, there's no way he's actually going to shoot, right?  The door (isn't) even open. He's going to shoot through his glass door and glass is going get everywhere? And then it happened."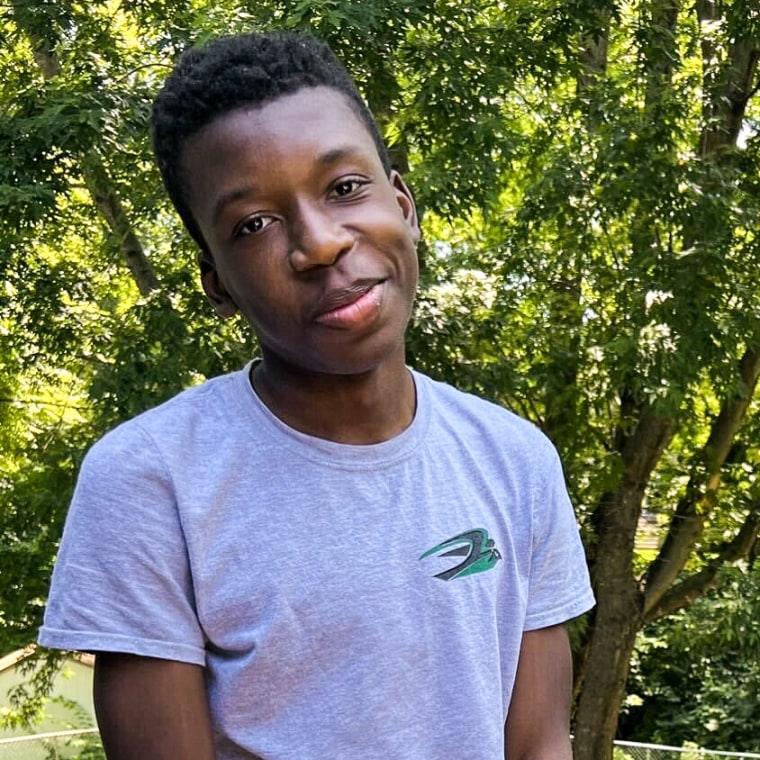 Despite being shot in the head, Yarl still had the strength to flee and call out for help.
"And then I'm on the ground. I fall on the glass, the shattered glass and then before I know it, I'm running away shouting, 'Help me, help me!'" he said. "I was bleeding from my head. I was like, 'How is this possible? I've been shot in the head.'"
Yarl was picking up his brothers from a home at Northeast 115th Terrace but went to Northeast 115th Street, just a block away. The teenager recalled what Lester allegedly told him before pulling the trigger.
"He only said five words: 'Don't come here ever again,'" Yarl recalled.
Lester has been charged by Clay County prosecutors with felony first-degree assault and armed criminal action.
He's pleaded not guilty to all charges.
Lester's lawyer Steven Salmon could not be immediately reached for comment by NBC News on Tuesday. Salmon told ABC News he's barred from discussing the case but said he is "looking forward to the upcoming preliminary hearing."
Lester had told police he was afraid when he pulled the trigger.
"Unfortunately, race is a major factor in who gets justice and who doesn't," his family attorney Lee Merrett told ABC. "And in cases where there's a white man and a Black child, I've seen over and over again the criminal justice system contort itself out of shape to find a way to justify the shooting. That is a concern for me here."
The teenager said he's still suffering lingering effects.
"There are a lot of things going on inside my head that are not normal," Yarl said. "Sometimes my mind is just foggy, like, I can't concentrate on the things that would be easy for me to do."