Unseasonable temperatures nearing 100 degrees are expected to blast the southeast United States this Memorial Day weekend, as millions of Americans scramble for shade or indoor air conditioning.
Cities such as Jacksonville and Tampa, Florida, Nashville, Tennessee, and Atlanta, are expected to roast in record heat during the unofficial kickoff of summer, according to the National Weather Service.
Residents of the Sunshine State's largest city, Jacksonville, could be dealing with 99-degree weather on Monday, threatening the all-time May 27 record of 98 degrees set in 1989. The high temperature is expected to be about 97 on Saturday and Sunday.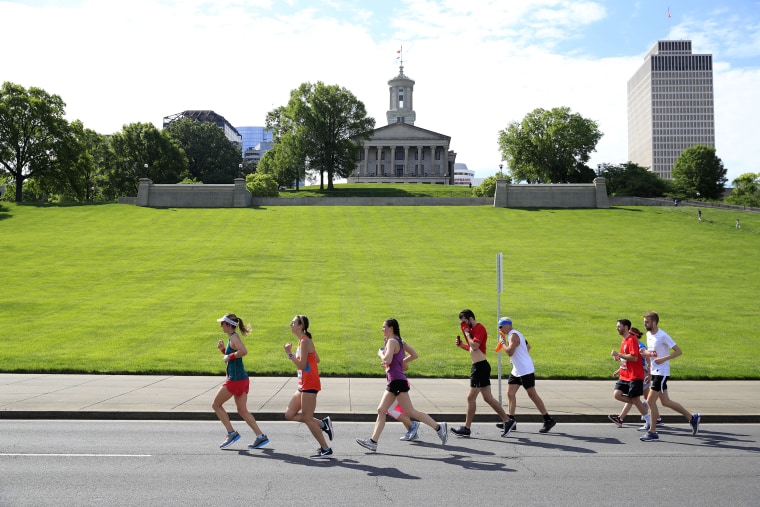 It's the same story on Florida's west coast with temperatures expected to reach 97 degrees Monday, topping the record, also set in 1989.
"With the heat continuing through the Memorial Day weekend, be sure to stay hydrated, use sunscreen, and take breaks from the sun at times," Leigh Span, a meteorologist for Tampa NBC affiliate WFLA, said.
The mercury could reach 92, 93 and 94 degrees in Nashville on Saturday, Sunday and Monday respectively, falling just short of records on each day.
Hotlanta will surely live up to its nickname with forecast temperatures of 95, 96 and 97 degrees on Saturday, Sunday and Monday respectively, which would all be record highs.
In Savannah, Georgia, the mercury is expected to reach 99 on Monday and possibly break that date's record high of 98 degrees set in 1989.
It's expected to be in the mid- and high-90s all weekend in Montgomery, Alabama.