Relatives of two of the four women found dead in Oregon earlier this year said Tuesday they are hopeful justice will be served after authorities identified a person of interest in the slayings.
The name of the person linked to the deaths has not been released by the Multnomah County District Attorney's Office, but relatives said the development was the first positive news they had heard in months.
The bodies of Kristin Smith, 22; Charity Perry, 24; Bridget Webster, 31; and Ashely Real, 22, were discovered in and around Portland, Oregon, between February and May, striking fear among some residents that a serial killer was in their midst.
"This is step one, so we just have to keep going and follow the process," said Smith's mother, Melissa Smith, whose daughter was found dead on Feb. 19 in southeast Portland. "I'm trying not to get too excited. It would definitely be nice to get the justice that my daughter and these three other girls deserve."
No charges have been filed in the cases, and all four deaths remain under investigation by the state medical examiner's office.
"Officially, we have not named a person of interest," Liz Merah, a spokeswoman for the district attorney's office, said in an email Tuesday. "Investigators have interviewed multiple people in connection with these cases and have identified at least one person of interest that is linked to all four of the decedents."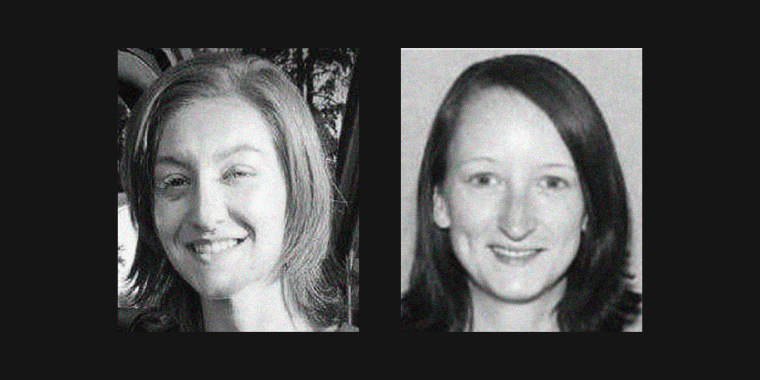 They did not explain how the four deaths were connected to the person of interest, and at least one relative said it was too soon to believe the alleged killer had been found.
"Hopefully, there will be an outcome (to this) and then everyone can take a deep breath and move on with their lives," said Webster's step-grandfather, Tom, who did not want his full name used for privacy reasons. "I'm gonna wait and see what happens."
Perry was discovered in a culvert on Multnomah County's East Historic Columbia River Highway on April 24.
Webster was found six days later on a rural road in nearby Polk County, while Real was found in a wooded area in another nearby county, Clackamas, on May 7.
NBC affiliate KGW in Portland and other media outlets first reported that two additional women were found dead in the region over the same period, but officials did not mention them when confirming the four women may be linked.
Relatives of one of those women, JoAnna Speaks, said in a statement Tuesday that they were trying to gather more information about why hers was not among the four deaths linked to the person of interest.
"We are extremely thankful, however, that we are one step closer to getting answers for the families of Kristin, Charity, Bridget and Ashley; hopefully soon JoAnna as well," the statement said. "Please allow us the time to wrap our heads around all of this new information and work to get some more clarification. We have no further comments at this time."
The Multnomah County DA's office said they did not believe there was any danger to the community.
The Portland Police Bureau said last month that authorities had found no evidence linking the deaths and that widely distributed social media posts and news reports suggesting otherwise caused fear and anxiety.
Nine law enforcement agencies in northwest Oregon collaborated to determine the four cases were linked, officials said.