The body of a teenager was exhumed after his death received renewed interest, and a homicide investigation was reopened, following the trial of Alex Murdaugh.
Stephen Smith, 19, was found in 2015 on a rural road about 15 miles from the Murdaugh property known as Moselle and his death was initially ruled to be the result of a hit-and-run, according to South Carolina investigators.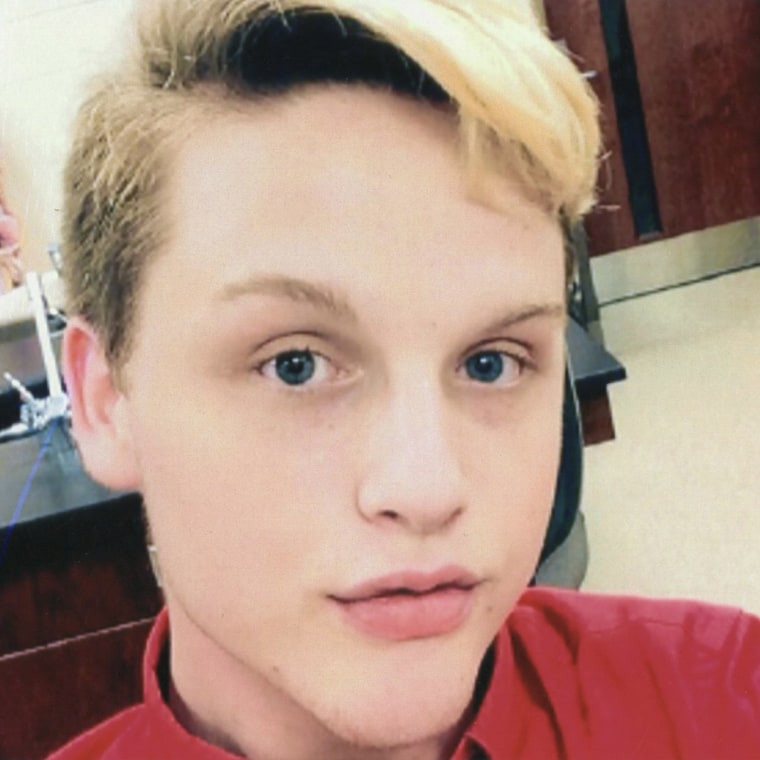 Eric Bland, an attorney for Smith's mother, Sandy, confirmed that — with the assistance of the South Carolina Law Enforcement Division, or SLED — the teenager's body was exhumed, re-examined and put "to his final resting place this past weekend."
"I now believe that Stephen can really rest at ease because SLED and our team are going to do everything possible to find out just how he died," he said in a tweet Sunday.
A homicide investigation reopened six years later
The Smith family's search for answers was energized in June 2021 in the weeks after the fatal shootings of Murdaugh's wife, Margaret, 52, and their younger son, Paul, 22, at their estate in Colleton County.
SLED agents had announced that their investigation into the slayings had prompted reviews into other deaths in the area and that had some connection with the Murdaughs, a powerful family in the coastal area of South Carolina known as the Lowcountry.
The agency said it was opening an inquiry into Smith's death in 2021 "based upon information gathered during the course of the double murder investigation."
Sandy Smith said last month that she planned to have her son's body exhumed for an independent autopsy using money from a GoFundMe account started to financially support the cause.
"We need a new, unbiased look at his body and an accurate determination of his cause of death based on facts," she wrote on her GoFundMe page.
Investigators said in 2015 that it appeared Smith was hit by a vehicle while walking after his car had run out of gas, NBC affiliate WCBD in Charleston reported.
Initially, Smith was found with a "defensive wound" on his hand, according to an investigator's report obtained by The Island Packet, and a homicide investigation was opened.
But a 2015 autopsy report by pathologists at the University of South Carolina determined Smith had been struck by a vehicle. It cited a stretched brain stem, irregular abrasions and contusions, and blood in his airways.
But neither glass nor debris from a car were found where Smith's body was located or in the immediate area, The Island Packet reported.
The report also ruled out gunfire, noting the absence of projectiles or bullet fragments in his body.
The reported Murdaugh connection
South Carolina Highway Patrol investigators said they received tips that the Murdaughs' older son, Buster, may have been connected. It's been widely reported that Buster Murdaugh and Smith may have attended a South Carolina high school together, but that has not been verified by NBC News.
In a statement released last month, Buster Murdaugh denied having any involvement in Smith's death.
"These baseless rumors of my involvement with Stephen and his death are false," he said. "I unequivocally deny any involvement in his death, and my heart goes out to the Smith family."
No member of the Murdaugh family has been directly named as being involved in Smith's death. His case has garnered attention with the intense public interest in the Murdaugh saga and was included in recent docuseries on both HBO Max and Netflix.
Smith's family and friends shared their concern for him as an openly gay teenager in a largely conservative region.
Murdaugh, a once-prominent lawyer and the scion of a well-connected legal family in the Lowcountry, was convicted last month of murdering his wife and son. He was sentenced to life in prison without parole and still faces a slew of financial charges related to embezzling millions of dollars from clients and his family's law firm.
Murdaugh's attorneys appealed his double murder conviction just one week after he was sentenced.
A $35,000 reward for answers
A $35,000 reward is now being offered for information that can lead to the arrest of anyone responsible for Smith's death, Bland announced Monday morning.
"These reward funds came from the GoFundMe money that was raised," he said. "To those who have knowledge of how Stephen died or was killed, please come forward."
Bland did not immediately respond to requests for comment.