The lawyer for the family of a woman found dead in a Texas jail cell last week said dashcam video from the roadside traffic stop that led to her arrest shows the encounter grew confrontational after she refused an officer's demand to put out her cigarette.
Sandra Bland, 28, was pulled over by a state trooper for a routine traffic violation in Prairie View on July 10, authorities said. After running her license and insurance, the trooper returned to her car with what appeared to be a written warning, according to the the lawyer, Cannon Lambert, who sat down with NBC News in a joint interview with Bland's sister.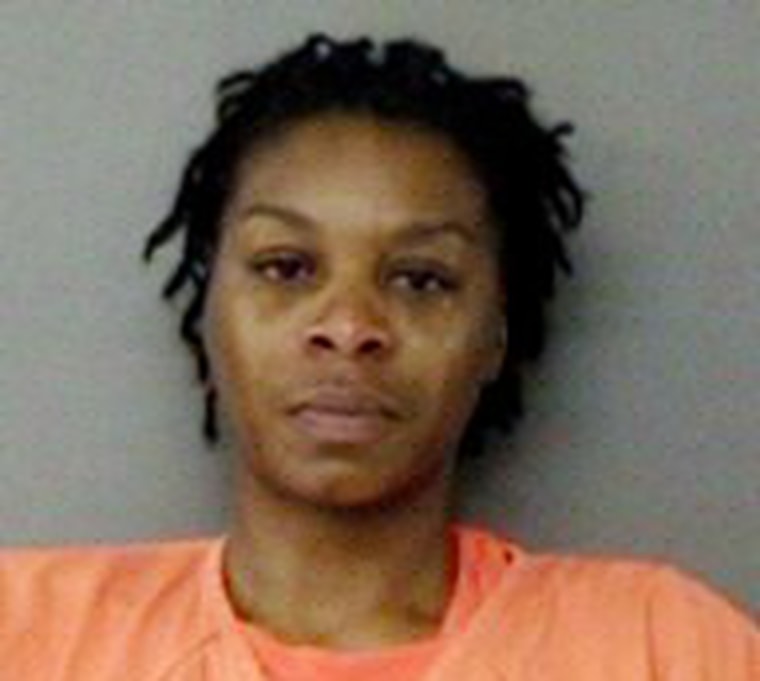 Lambert, citing what he had seen on the dashcam video, said the trooper then asked Bland to put out her cigarette.
Bland, who seemed irritated at having been pulled over in the first place, responded: 'Why do I have to put out a cigarette when I'm in my own car?'" Lambert said. "And that seemed to irritate him to the point where he said, 'Get out of the car.'"
Bland, a civil rights advocate who had moved to the Houston area from suburban Chicago for a new job at Prairie View A&M University, "wasn't comfortable getting out of the car," Lambert said. So the trooper "looked to force her to get out of the car by way of opening the door and started demanding that she do," Lambert said.
Lambert said there was "no clear understanding why she had to get out of the car in the first place. It is a routine traffic stop."
The lawyer added other details about video in an interview with the Tom Joyner Morning Show. As the trooper tried to get her out of the car, she reached for her cell phone "to try to go about taping what was going on." Moments later, the trooper pulled out a Taser and pointed it at her, Lambert said. At that point, Bland got out.
Authorities said Bland became "argumentative and uncooperative" and was taken into custody for assault on a public servant.
She ended up in the Waller County Jail, where, three days later, she was found hanging in her cell. She was declared dead soon afterward, and her death was ruled a suicide.
But Bland's family disputes that account. They have asked for an independent autopsy.
"There are concerns regarding the findings already, that we've communicated previously, so we are doing our own due diligence," Lambert said. "We want to understand what happened, we want to know what happened and we want to know why."
Bland had said in an online posting that she was "depressed." But Lambert said that statement was made in March — and says little about her mindset before her death.
Bland's sister, Sharon Cooper, said Bland did not have any "medically diagnosed clinical depression" but was prone to good days and bad.
On Thursday, the Texas Commission on Jail Standards criticized the Waller County Jail for insufficient training and for failing to check on inmates face-to-face every hour, and ordered it to come into compliance. The Waller County Sheriff's Office responded that the two jailers involved did receive mental health training, just not in the past year, and jailers did check in on Bland, but used an intercom system rather than an in-person inspection as required.
The sheriff's office said it has no reason to believe either of these deficiencies contributed to Bland's death.