A Georgia man suspected of kidnapping his 2-year-old son after killing the child's grandparents and aunt was in custody in Florida on Wednesday evening after a nearly six-hour standoff with law enforcement, authorities said.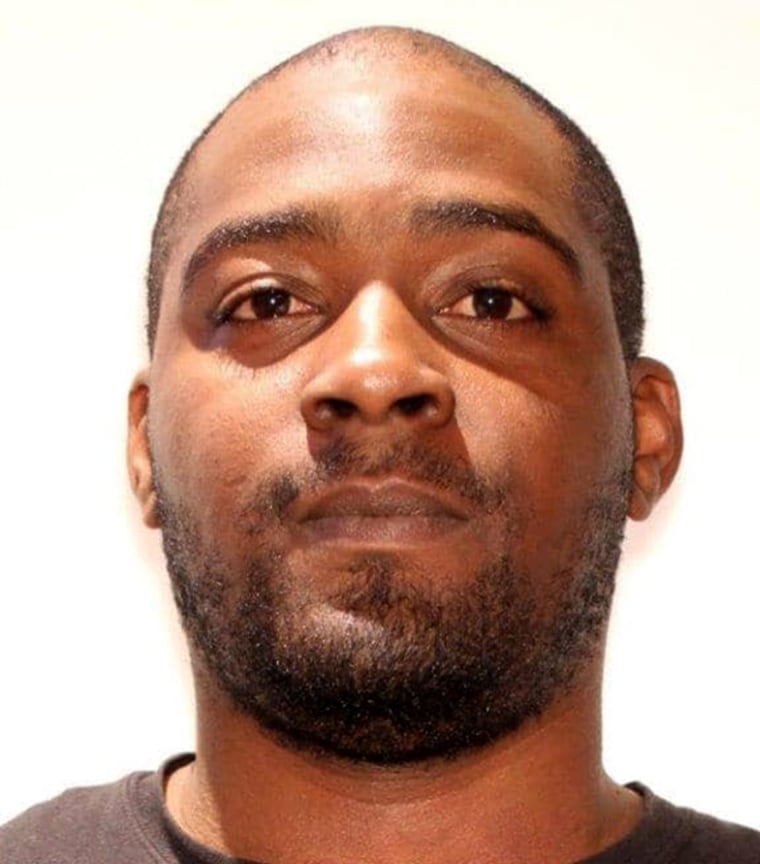 Caesar Zamien Lamar Crockett Jr., 29, who is accused of having fatally shot three people in Georgia on Tuesday, barricaded himself in a car on an interstate ramp after leading police on a pursuit that began about 1:30 p.m. Wednesday when Tampa officers who were looking for his car began following him.
The pursuit reached speeds of 120 mph, officials said, and Crockett released the child just before 2 p.m. but remained in a standoff with state troopers and police.
The child was taken to a hospital and is doing fine, the police chief said.
Crockett surrendered at 7:40 p.m. A gun was alleged to have been found inside his car.
"They just kept talking to him," Tampa Police Chief Brian Dugan said of police negotiators. "I don't know if he just got tired or what, but eventually he surrendered and we were able to take him into custody with no problems whatsoever."
Download the NBC News app for breaking news and politics
The Bibb County, Georgia, Sheriff's Office said that around 9:30 p.m. Tuesday, deputies arrived at a home in Macon, 80 miles southeast of Atlanta, where they found three people shot to death.
Jamila French, the mother of Crockett's child, was injured in the incident, NBC affiliate WXIA of Atlanta reported. Her mother, stepfather and sister were killed, the sheriff's office said.
Crockett then fled with his 2-year-old son, police said.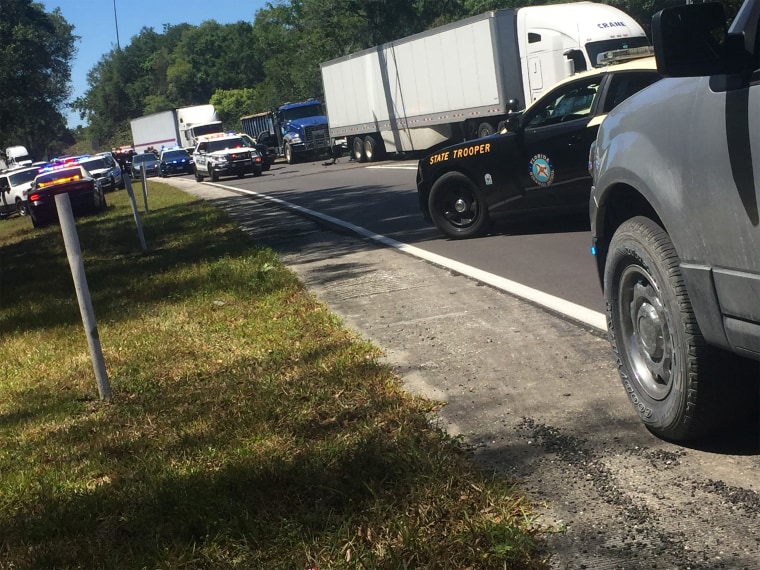 An unmarked Tampa police car had been trailing Crockett when he exited a freeway after passing a highway sign about an Amber alert for the boy, Dugan said.
"The suspect at some point realized it was a Tampa police officer behind him and tried to flee the scene," which sparked a pursuit that "lasted for quite some time," Dugan said.
It ended when Crockett crashed on an exit ramp to Interstate 75, police said.
The Bibb County Sheriff's Office said Crockett will be extradited to Georgia on three counts of murder and one count of kidnapping. Deputies and the child's mother were on the way to Florida to pick up the toddler Wednesday night.