When Dr. Colleen McNicholas treats a woman seeking an abortion in Missouri, she must, under penalty of law, ask a series of uncomfortable questions probing why the woman wants the procedure, including if it's because of the fetus's gender.
That question, which she said patients find "absurd" and "completely inappropriate," is a requirement that was left intact by a Missouri federal judge who halted several other restrictive measures, such as a ban on abortions after eight weeks of pregnancy, signed into law by Gov. Mike Parson, a Republican, in May in an effort to block abortion access.
Under the law, a doctor is banned from performing abortions when they are based solely on sex selection.
While the measure is billed by anti-abortion advocates as ensuring gender equality since females have been the target of feticide and infanticide in other countries, reproductive rights advocates say that there is no evidence of the practice happening in the United States and that the ban plays on racial stereotypes and has discriminatory medical effects that could result in restricting access to abortion.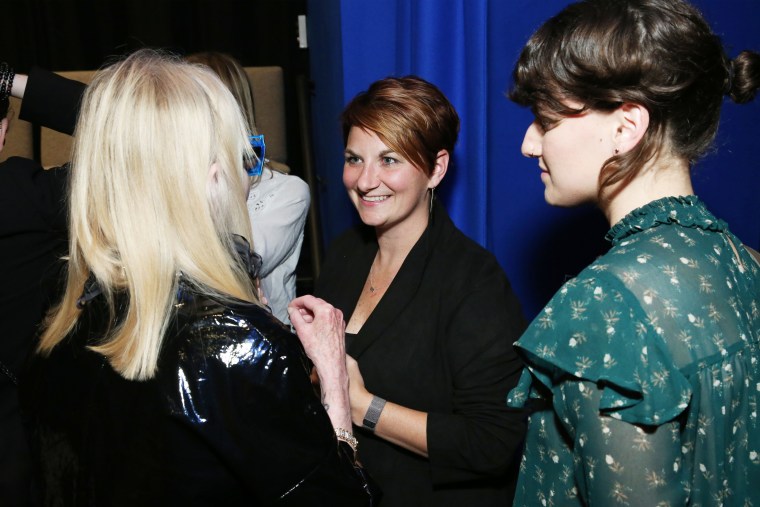 McNicholas, the chief medical officer at Planned Parenthood of St. Louis, which is the last abortion clinic in the state, said requiring doctors to be "agents of the law" and eliciting reasons behind a woman's choice is "medically inappropriate."
"The ban is clearly an oversimplification and distortion of reality, and it violates several principles like trust, autonomy and privacy between a doctor and patient," she said. "When we say we trust women that means we trust all women to make decisions about their pregnancy."
Over the last decade, a wave of legislation targeting sex-selective abortions have passed into law.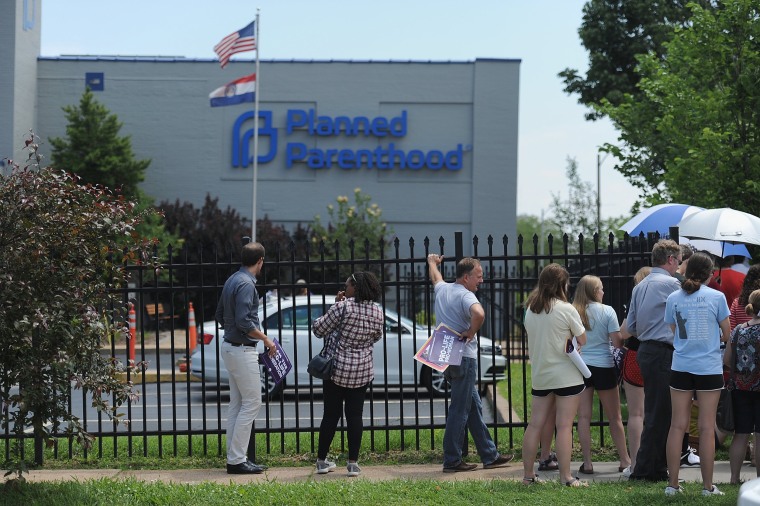 Along with Missouri, eight other states currently have similar laws restricting women from sex-selective abortions and at least 21 other state legislatures have considered some sort of sex-selective ban since 2009, according to a study on sex-selective abortions in the U.S. by the University of Chicago.
The most recent of these bills includes HB 1396 in Oklahoma, a state that already bans sex-selective abortions, but this bill, which is pending, would extend the prohibition to women who know the gender of the fetus.
The narrative surrounding these kinds of bans plays on racial stereotypes and inaccurate assumptions that sex-selective abortions may be more prevalent in Asian communities and that those ideals are being brought here, said Sital Kalantry, a professor at Cornell University Law School and a co-author of the University of Chicago study. "It completely ignores that the structural factors at play which lead to sex selection in those countries don't exist here."
This becomes problematic because the bans could lead to racial profiling of certain women even though there is no conclusive evidence showing that sex-selective abortions are occurring in the United States, Kalantry said.
The University of Chicago study found that Asian Americans in the United States are actually having more girls than white Americans and that there were no changes in sex ratios in two states — Illinois and Pennsylvania — that adopted sex-selective abortion bans 15 years ago.
"The bans are not factually supported," said Jennifer Wang, the deputy director of programs at the National Asian Pacific American Women's Forum. "They are being enacted to solve a problem that doesn't exist in the United States. There is no false choice between gender equity and abortion."
The concept of sex-selection bans are "anti-abortion ruses" rooted in an effort to racially profile Asian American and Pacific Islander pregnant women, she added.
But anti-abortion organizations say the practice is necessary to prevent discrimination. "Gender discrimination is already illegal in the United States. We want to also extend to protect unborn children who could possibly face that discrimination as well," said Ingrid Duran, director of state legislation for the National Right to Life Committee.
"Sex selection is not compatible with Roe v. Wade," Duran said. "Here a woman is not saying she no longer wants to be pregnant. She's saying she no longer wants to be pregnant with a particular gender."
Duran adds that sex-selective abortions can happen anywhere in the world, including the United States, which is why states need laws that protect unborn children from that type of discrimination.
"We're not asking women to be judgmental. Knowing the reasons why a woman aborts is crucial in order to assess what kind of support she needs so she doesn't have to make that choice."
Since the laws are being framed as an equal rights issue, as opposed to a reproductive rights issue, it has become a divisive quandary not only for those who are undecided on abortion rights, but even those within pro-choice factions.
The lawmakers behind these laws are using language in a way that evokes emotions and elevates nonexistent problems, forcing people who support abortion rights to respond to things that aren't issues, said Megan Donovan, a senior policy manager at the Guttmacher Institute, a research organization that supports abortion rights.
This can also deter doctors who face hefty penalties, including losing a medical license or possible criminal charges, for not complying, she added.
The laws require a provider to scrutinize intent behind an abortion, and because it is nearly impossible to determine a woman's intent, physicians may deny care to women to avoid liability.
"Any law where providers are at risk of going to jail could have a chilling effect and make providers extremely fearful," said Dr. Lin-Fan Wang, a member of Physicians for Reproductive Healthwho practices medicine in Pennsylvania where there is a sex-selection abortion ban. "You're making physicians act on behalf of law enforcement, and that's really not our job."
The bans also don't address other forms of sex selection, such as sperm sorting, that have become more common over the last few years, Kalantry said. These technologies also put people in a position to select gender, yet there are no laws addressing them, she added.
"This is a wolf in sheep's clothing," Wang said. "If supporters of these bans are truly concerned about gender equity, they would work on pay equity, maternity leave policies, stop sexual harassment in the workplace, and would fund programs that support girls. Clearly that's not happening here."
While states continue to consider the issue, the harm it causes grows, Donovan said.
"The bans are intended to reduce opportunities for people to get abortion care," she said, "while at the same time teeing up constitutional challenges that could strip away the right to abortion overall."