The sister of a South Carolina man who was killed by police after a high-speed car chase claims in a lawsuit that three officers shot her unarmed brother 17 times in the back — as he lay on the ground.
Waltki Cermoun Williams "did not have a weapon" and was struck in total by 19 of the two dozen shots fired at him during the deadly confrontation on Dec. 10, according to a lawsuit filed in Sumter County.
"Sumter Police Department officers had the obligation and opportunity to refrain from utilizing inappropriate and unnecessary deadly force," the lawsuit states. "However, the officers in question made the conscious decision to use inappropriate and unnecessary force."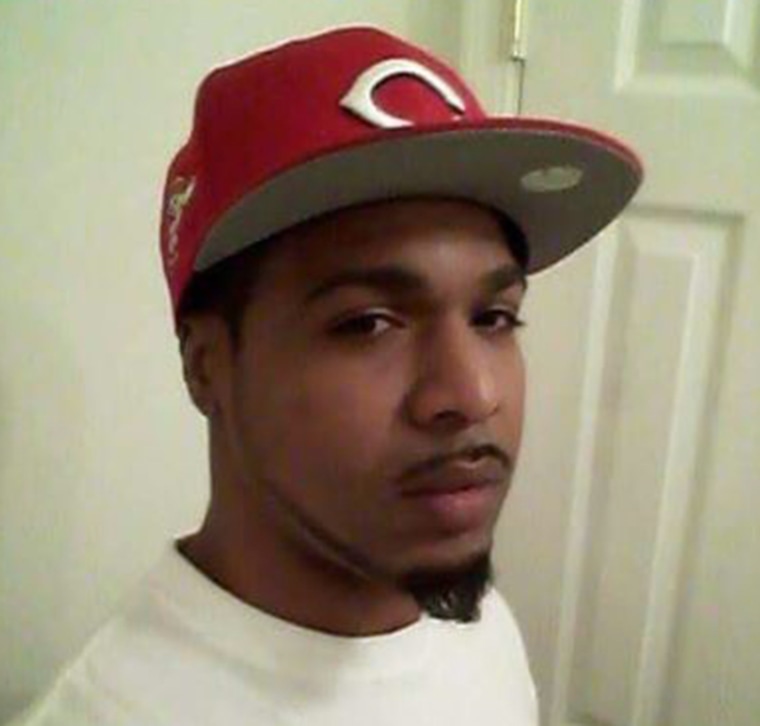 What happened to Williams, the suit goes on to state, "is so extreme and outrageous that it shocks the conscience."
The lawsuit, filed on behalf of Williams' sister, Tomekia Kind, seeks unspecified damages.
Williams, 35, was black. The race of the officers who filed the fatal shots was not specified in the court papers and they have not been identified.
There was no immediate comment from the Sumter Police Department beyond a denial of the allegations laid out in the lawsuit.
"We haven't even been served with the lawsuit yet," spokeswoman Tonyia McGirt told NBC News.
But back when it happened Sumter Police Chief Russell Roark called it "a tragedy for everyone involved."
"This incident shows the devastating, far-reaching effects of domestic violence," he said in a statement.
Williams was no stranger to police. He was twice found guilty of stalking and also had several motor vehicle violations on his record. He had also been accused of trying to sell a stolen car and entering a bank "with intent to steal." Both those charges were dismissed.
"I think his was a pretty good guy," one of Kind's lawyers, C. Carter Elliott, told NBC News. "He had some criminal background there but none of it was crazy."
Elliott said the chain of events that ended with Williams' death began with an argument with a girlfriend in a parking lot at the Sumter Mall.
"It ended with a ton of shots, a lot of them in his back," Elliott said. "It doesn't make sense to me. There's two eyewitnesses that saw it. And we are pushing to get the (officers' bodycam) video that recorded what happened."
Police, in a news release, said they were responding to reports that "a female was afraid to go outside of the mall after an estranged boyfriend threatened to kill her and was seen outside pointing a firearm at her vehicle."
The brief chase began when Williams crashed his SUV into a couple of cars.
"Williams got out the vehicle, a short foot chase followed," the police statement read. "There was a brief struggle and then an exchange of gunfire, the details of which are under investigation by the State Law Enforcement Division."
The SLED investigation is ongoing, Special Agent Thom Berry told NBC News. "We have not concluded our work on the matter," he said.
The lawsuit lays out a different scenario — and there is no mention of any exchange of gunfire.
It says that after the crash, Williams escaped his vehicle by smashing through the back window. But he only managed to take about 10 steps before he was tackled by police.
"While on the ground the decedent did not have a weapon and he was not a threat in any way to the police officers on the scene," the suit states. "One of the officers moved away from the decedent (while he was still laying on the ground and not moving) and at least three (3) Sumter Police officers made the conscious decision to utilize inappropriate and improper use of deadly force by firing their service weapons indiscriminately at least twenty-four (24) times directly at and into the decedent."