For the second time in less than a year, Phoenix police have uncovered a serial killer they believe is responsible for multiple shooting deaths across the metro area ─ cases that have turned on the testing of evidence taken from guns and ammunition.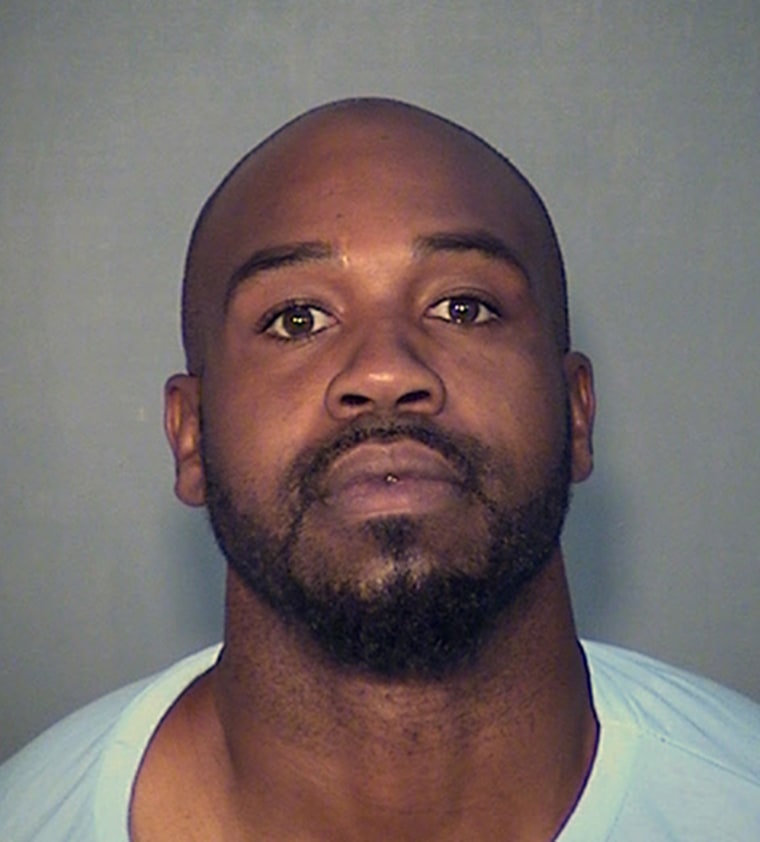 Cleophus Cooksey Jr., 35, allegedly shot nine people over three weeks late last year, a string that concluded with the Dec. 17 killing of his mother and stepfather in their home, authorities said Thursday. A bloodied Cooksey was arrested at the scene, and in the weeks that followed, detectives were allegedly able to link him and the gun used to ballistic evidence found at the scenes of several recent homicides.
The string started with an attack on two young men in a parked car on Nov. 27 and continued with shootings on Dec. 2, Dec. 11, Dec. 13 and Dec. 16. The victims' ages ranged from 21 to 56. The killings took place in Phoenix and two nearby suburbs, Glendale and Avondale.
In one case, Cooksey allegedly shot an acquaintance and robbed him of a handgun. In another, Cooksey allegedly targeted his ex-girlfriend's brother. In a third, police believe the victim met Cooksey for a drug deal. He allegedly kidnapped another of his victims, a young woman, and sexually assaulted her before killing her, police said.
It's possible, authorities said, that they might find links to other murders.
Cooksey's attorney did not return a call seeking comment.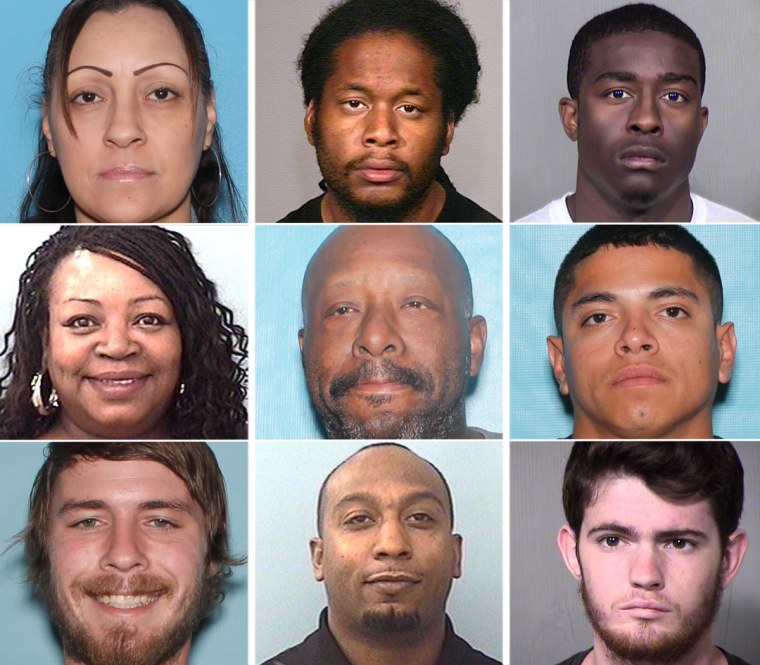 Authorities credit their new membership in a Justice Department-led National Crime Gun Intelligence Center Initiative, which makes it easier and faster for investigators to test for links among guns, shell casings, projectiles and other ballistics.
The city was not part of the program last May, when Phoenix authorities uncovered an earlier serial killer. In that case, it took investigators months to link a gun used by suspect Aaron Saucedo to nine 2016 shooting deaths.
In the Saucedo case, authorities unknowingly had a chance to solve the crime much earlier. While investigating a string of non-fatal freeway shootings, detectives obtained guns from local pawn shops, but didn't submit them all for ballistic testing, stopping after they got an apparent match with evidence from one of the freeway shootings. The suspect challenged the result, and authorities were forced to drop charges against him; he is now suing the state for $10 million.
Related: Cops Had Phoenix Serial Shooting Suspect Aaron Saucedo's Gun in 2015
Only later did investigators discover that one of the pawned guns they chose not to test had belonged to Saucedo and was used to kill his mother's boyfriend at the start of his alleged killing spree.
Authorities did not detail how they pieced together the ballistic evidence used to connect Cooksey to all nine killings.
Cooksey has a record of prior crimes, including a 2001 armed robbery in which a victim was killed. He was sentenced to 16 years in prison for that attack, and while locked up racked up several disciplinary infractions, including assault on staff, fighting and drug possession, according to court and Arizona Department of Corrections records. He was released a couple years early, in January 2015, but was sent back on a parole violation.
He has been charged with nine counts of first degree murder, eight counts of possession of a gun as a felon, theft of a gun, armed robbery and sexual assault, police said.