The family of a missing Georgia woman is pleading for help after her vehicle was found torched and in pieces near Atlanta.
Imani Roberson, a mother of four young children, was last seen July 16 in Conyers, about 24 miles southeast of Atlanta, the Rockdale County Sheriff's Office said.
She vanished following a dinner at her mother's home, her family and Sheriff Eric Levett said at a news conference on Wednesday.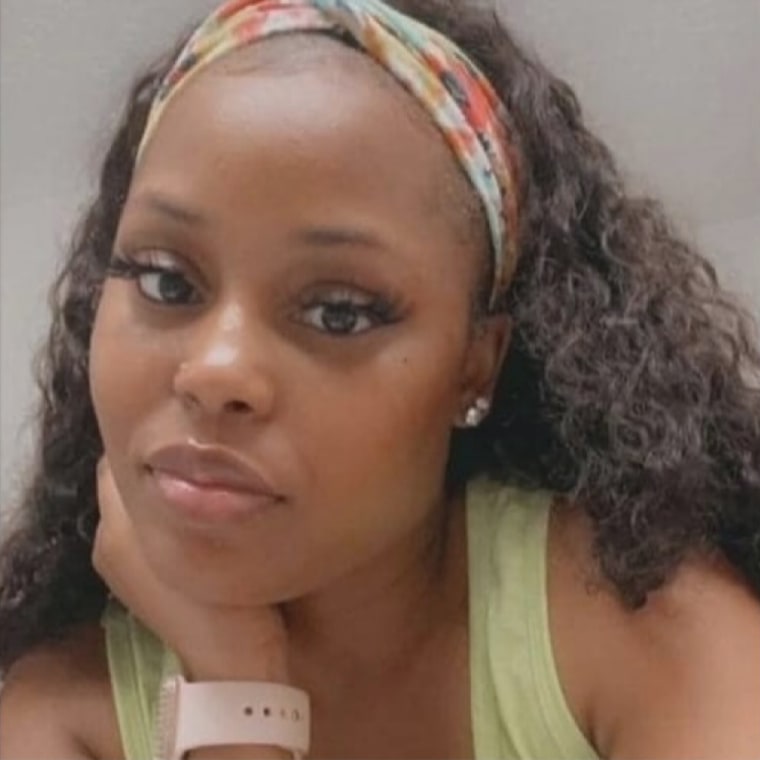 Roberson's mother, Clarine Andujar-White, said she last saw her daughter on July 16 for a family meal. Roberson left her mother's house around 5:30 p.m. with two of her children, ages 3 and 1 month, according to the sheriff. Andujar-White said they were headed back to Roberson's home.
The other two children, 11 and 9, stayed at the grandmother's house, according to Levett.
The following day, Andujar-White called her daughter repeatedly but she did not answer, Levett said. Andujar-White went by Roberson's home and found no one there, according to the sheriff. Andujar-White filed a missing person's report on July 17.
All four of Roberson's children are safe, the sheriff told reporters declining to provide further details about their whereabouts.
"I will leave that up to the family to clarify that," he said.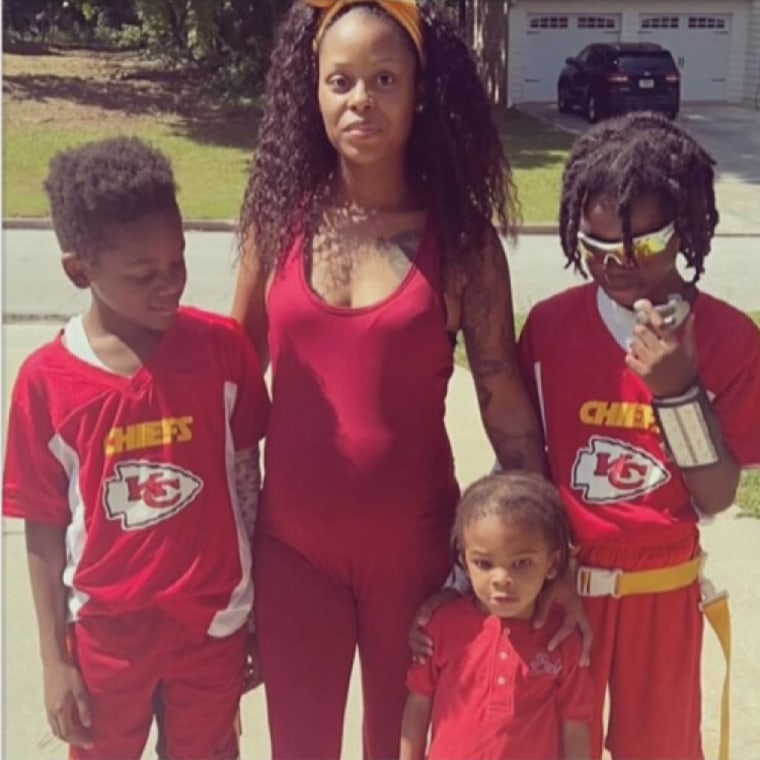 Authorities obtained a search warrant for the home Roberson shared with her children and husband, the sheriff said. Information led them to South Fulton County, where Roberson's burned out vehicle was found.
Images provided by Roberson's family to NBC News affiliate WXIA in Atlanta appear to show charred pieces of the white Mazda SUV still littering the site where the vehicle was found. And video from a neighbor's doorbell camera, also provided by her family to WXIA, appears to show the vehicle pulling out of Roberson's driveway the evening she went missing.
The sheriff's office is asking the public to contact them if they believe they have any information that could help with the investigation.
"There are children that need their mother and we are going to continue to search and investigate this case until we find Imani," Sheriff Levett said Wednesday. "I have assured the family that we are going to find her daughter."
Andujar-White said she knows her daughter "would never leave her children or myself."
"Imani loves her children," she said at the news conference. "Please help me reunite these babies with their mother."
NBC News has reached out to the family for comment.