The little Florida girl who police say was kidnapped by a family friend named West Wild Hogs was reunited Tuesday with her relieved family.
They were waiting for 4-year-old Rebecca Lewis at Lakeland Linder Regional Airport when the plane touched down around 3 p.m.
"Thank you for bringing me home," a smiling Rebecca, dressed in a red top and puffy white skirt, told the assembled reporters after hugging her kin.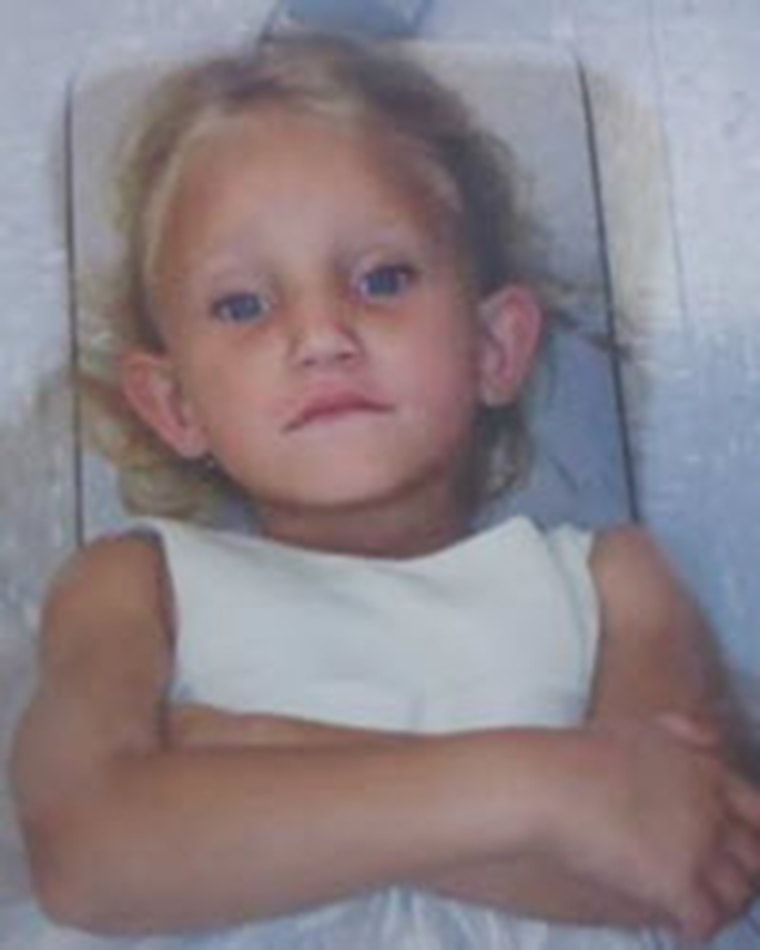 "She managed the plane ride like a trouper," Donna Wood, spokeswoman for the Polk County Sheriff's Office, told NBC News. "She was chipper, she was cheerful, she was very excited to see her family."
Meanwhile, back in Memphis, Tennessee, the 31-year-old suspect was awaiting extradition to Florida where he was expected to be formally charged with kidnapping.
"It could be weeks before that process is over," said Wood.
Little Rebecca was rescued Monday after a worker at a Memphis hospital recognized her and the suspect from an Amber Alert and called the cops.
Hogs, a former truck driver who lives in Alabama and legally changed his name from Matthew Clark Pybus, was arrested a short time later.
Police said Rebecca was examined by a doctor who determined she had not been physically harmed.
Lewis' parents, Luther Lewis and Melissa Schell, had not seen Hogs in two years when he suddenly showed up Friday at their home in The Lazy Dazy Retreat mobile home park in Lakeland, Florida, police said.
When Hogs and Rebecca vanished on Saturday, the girl's parents called the police and triggered a nationwide manhunt.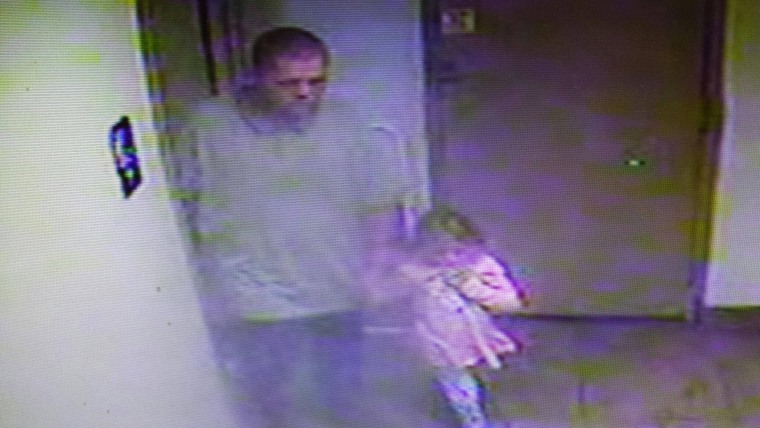 Two days later, the Tennessee Bureau of Investigation reported that Hogs and the girl were spotted north of Knoxville near Cove Lake State Park.
Then, for reasons still unclear, Hogs and the girl headed to Memphis where they made for the Baptist Memorial Hospital.
Hogs is currently in the custody of the FBI.