Nearly a century after one of the most horrific episodes in American history, the city of Tulsa, Oklahoma, may soon be getting insight into a crime scene that was never fully investigated.
"This is blood land, this was a sacred space where people were burned alive," said Rev. Dr. Robert Turner. "The Greenwood District is not just a tourist site, it's a crime scene."
Turner leads the only African-American church in the Greenwood area that was left standing after the infamous 1921 Tulsa Race Riot, which destroyed one of the nation's wealthiest black communities. But Vernon Chapel A.M.E. Church, he said, was not left unscarred by the violence that took place on May 31, 1921.
"We have the only building that survived the massacre," Turner said — but he added, "we have members who died on that day."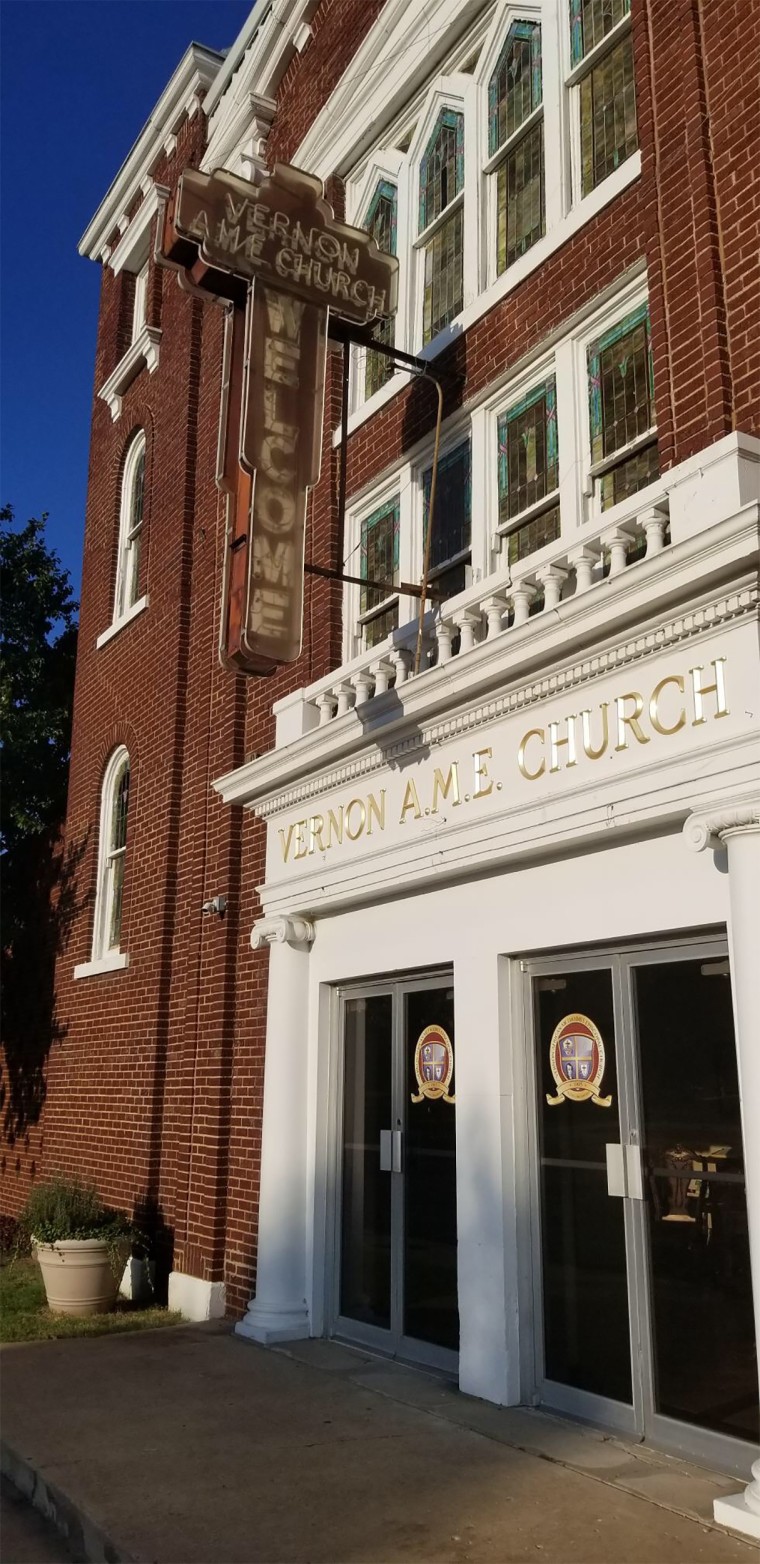 A 2001 report by an Oklahoma commission dedicated to the event shows that the rampage was sparked by an incident when a black shoe shiner tripped over a white elevator operator and was accused of sexual assault of the 17-year-old girl.
Shortly after news broke out of the alleged assault, a white lynch mob was formed around the jail where the shoe shiner was being held. That prompted a group of armed black men to offer their services to protect the inmate, and it wasn't long before a confrontation broke out between a black and white man that led to an accidental shot being fired.
This signaled the start of a gunfight that would eventually stream into Greenwood as a white mob entered the city and destroyed much of its property.
Buildings and homes were burned and looted, and what was left of what was a bustling financial district — which Booker T. Washington and others called "Negro Wall Street" — looked charred and dismal. While accounts vary, the report estimated 30 to 300 deaths and the displacement of a majority of the town's black residents.
The tragedy has loomed over the town for several years since. First in silence, then in murmurs and now, in outright conversation. The history of the tragedy, Tulsa councilwoman Vanessa Hall-Harper said, has only recently been openly talked about due to many years of "taboo," "fear" and "shame."
But conversations surrounding the decades-old massacre are only set to expand as Tulsa Mayor G.T. Bynum announced via Facebook this week that he would be opening up an investigation into the existence of mass graves from the massacre.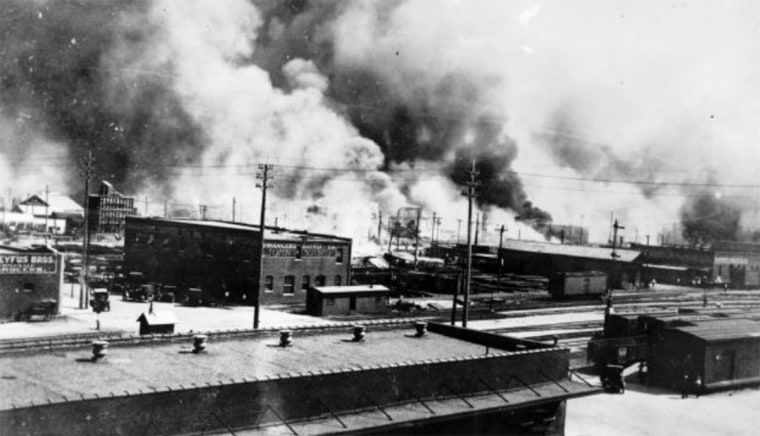 The investigation will look at Newblock Park, Booker T. Washington Cemetery and Oaklawn Cemetery, all sites which the 2001 report said indicated "the greatest potential for mass graves within the Tulsa city limits."
"All Tulsans deserve to know what happened in 1921 — especially the descendants of victims," Bynum wrote. "This is a matter of basic human decency."
The Republican mayor said he started researching the existence of mass graves when he was a councilman in 2012. He and another council member eventually reported their findings to the city, but said they never saw anything come from it.
Since then, Bynum said he made a promise that he would launch an investigation should he ever become mayor. But Bynum took office in December 2016, and he only publicly announced plans after Turner had confronted him about it on Tuesday at a community luncheon, according to both Bynum and Turner.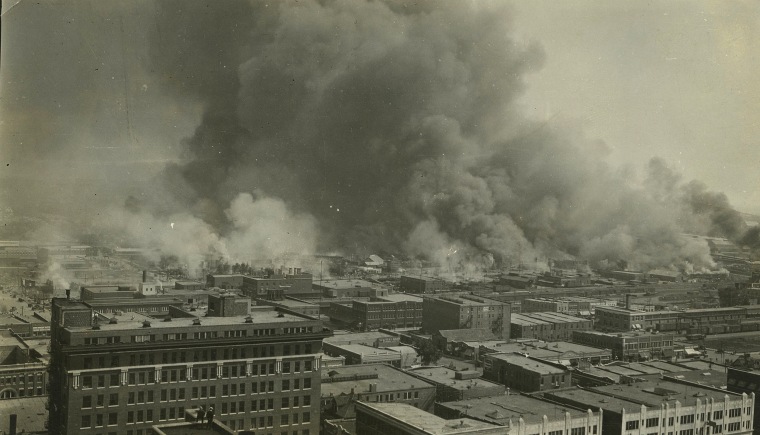 The mayor told the pastor that a plan had already been in the works, but said he felt compelled to make it public shortly after the conversation. Bynum said he has since been surprised at the community's response, saying he expected "a lot of harsh pushback."
"One or two people would say, 'move on,'" Bynum told NBC News, noting that it is not guaranteed they will find any bodies. "But most people would recognize that this is a murder investigation."
Although the mayor still has to finalize exact details of the project within the next few weeks, Bynum described the process as a series of steps that include determining the existence of mass graves, confirming whether the bodies are those from the 1921 massacre and, if so, passing victims through forensic examination to discover their identities and cause of death.
In comparison to the 1998 investigation, which led to the 2001 report, Byrnum said the city will be working with advanced minimally invasive technology and a new generation of researchers. The city is set to do all this through a partnership with the Oklahoma Archaeological Survey, who the mayor said offered to help with the project.
For one community member in the area, news of the investigation brought tears to her eyes.
"I have been waiting for something like this for a very long time," said local activist Kristi Williams, who has been working on bringing awareness to the massacre since 2010.
Williams is one of several people in the Greenwood area who keep the city's history alive. She works in the African Ancestral Society and helps organize the Black Wall Street Memorial March, which honors the victims of the 1921 massacre.
She said that news of the investigation reminded her of the two massacre survivors who she had met and knew would have liked to see victims get a proper burial.
"People in the community haven't received any type of justice at all," Williams said. "I don't think people outside of Tulsa, Okla. sees how oppression hits us hard unlike other states. I think it's more heavy for us in Tulsa."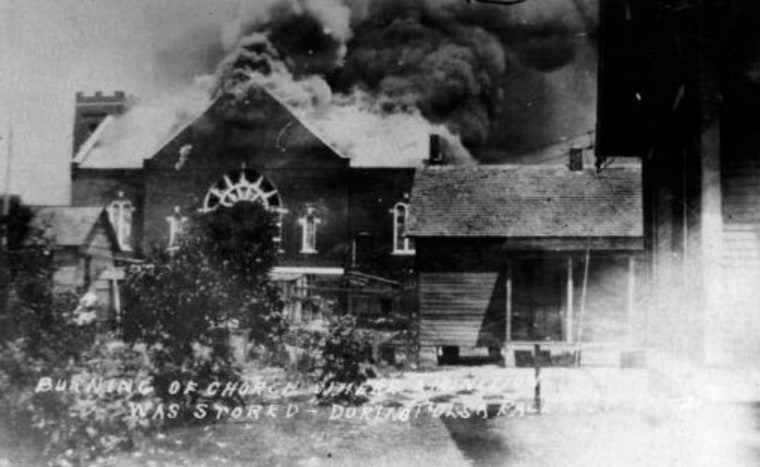 Olivia Hooker was 6 years old when the massacre broke out and at 103, remains one of the last remaining survivors of the tragedy. She has told several news outlets that she remembers the day her mother hid her under the table during the attack.
Hooker was unable to talk to NBC News, but her goddaughter and caretaker Janis Porter says she is aware of the recent development.
"She has been fighting this battle for so many years," Porter said. "She smiles and anything that is done, and anything that gets done in terms of the massacre, she's happy."