Two defense officials say that Russia has conducted "several" airstrikes in support of the Turkish military fighting in Al Bab, Syria.
And, while the Turks have accepted air power help from the Russians, they continue to decline military help from the U.S.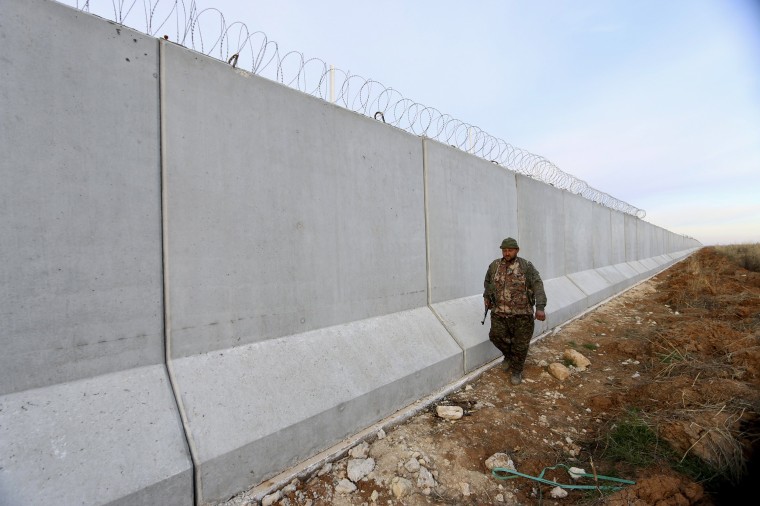 The Turks are fighting to expel ISIS from al Bab and they are in the midst of an extremely tough fight and they are taking casualties. The U.S. has repeatedly offered help over the past few weeks, both officials said, but the Turks continue to turn it down.
The U.S. has not been conducting airstrikes to support the Turks there.
The American military did conduct a show of force over al Bab recently, but they just flew several jets over the city, they didn't strike anything.
U.S. military officials are baffled at the Turkish refusal of air support. When asked whether the Russians have been striking ISIS in al Bab, one official said, "for now they are."
Al Bab sits about halfway between Aleppo and Manbij and the U.S. is concerned that once the Turks take back the city from ISIS, they will continue northeast to Manbij to confront the Syrian Kurds (YPG) who were part of the liberation of that city several months ago. The Turks consider the YPG to be a terrorist organization, but they are part of the opposition Syrian Democratic Forces that the U.S. continues to back in the fight against ISIS in Syria.