Police are investigating after two children and two adults were found dead Tuesday morning in a Cleveland neighborhood.
Between 8 a.m. and 9 a.m., Cleveland police received a call about a man "down in a field" in the Slavic Village neighborhood, Chief Calvin D. Williams said at a brief news conference. The man was pronounced dead at the scene.
Responding officers received "additional information" and went to a nearby home, according to Williams. Police forced their way into the house after smelling smoke and found the bodies of a woman and the two children.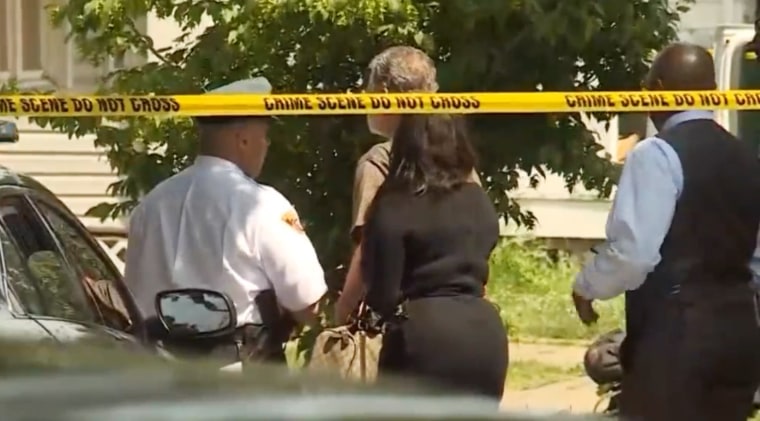 Williams did not say if the man is related to the woman and the children and declined to discuss the cause of death. NBC affiliate WKYC in Cleveland reported that the man was shot.
The landlord told the station that the man lived in an upstairs unit and the woman and the two children lived in a house in the back. "He came down, and I guess wrong place, wrong time and he got killed," the landlord, Anthony Dattilo, told WKYC.
The identities of those found dead won't be released until family members are notified, Williams said.
"Our hearts and condolences go out to these families that were affected by this," he said.
Authorities have several persons of interest and are asking anyone with information to contact police.