The University of Missouri's governing board on Thursday appointed a recently retired administrator to be the school's interim president.
The Board of Curators announced that Michael Middleton, 68, will lead the four-campus university system until it finds a permanent replacement for Tim Wolfe, who resigned Monday under pressure from students who criticized his administration's response to a series of racial incidents.
"I am honored to accept the appointment as interim president of the UM System, and lead our state's premiere university during this extraordinary time," Middleton said.
"The time has come for us to acknowledge and address our daunting challenges, and return to our relentless adherence to the University of Missouri's mission to discover, disseminate, preserve and apply knowledge."
Middleton, a longtime law school professor, had retired Aug. 31 after 17 years as deputy chancellor, the Board of Curators said in a statement.
He received his bachelor's degree from the university in 1968. Three years later, he became the third black student to graduate from Mizzou's law school, the Board of Curators said.
Middleton then began a career in civil rights law in Washington, D.C., working as a trial attorney for the Civil Rights Division of the Justice Department, among other government posts. He returned to Mizzou as a law professor in 1985.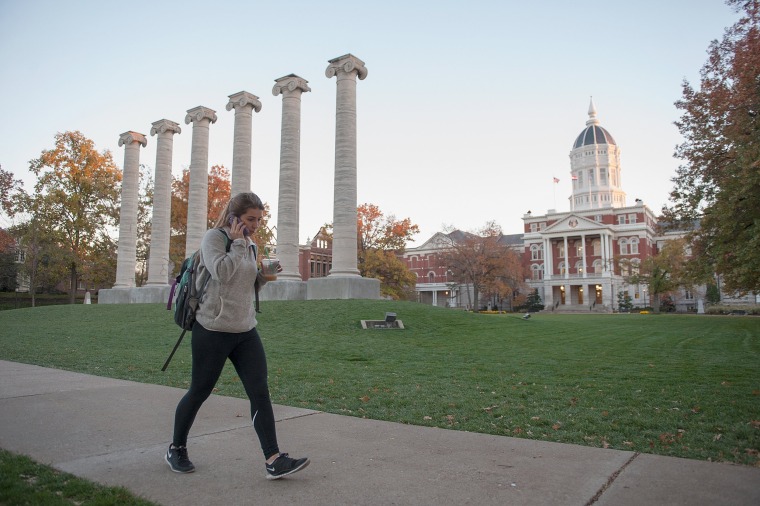 He had been working part-time with R. Bowen Loftin, the Columbia campus' chancellor, on a diversity and inclusion program for the school. Loftin, like Wolfe, said Monday he would step down at the end of the year and take on a different job at the university.
The two high-profile resignations seemed to be the climax of months of unrest on campus.
Last week, a graduate student, Jonathan Butler, went on a hunger strike, vowing not to eat until Wolfe resigned. In solidarity with Butler, 30 black players on the Mizzou football team said they would refuse to play until Wolfe was out of a job.
As an undergraduate, Middleton was a founder of the Legion of Black Collegians, the activist student group that participated in the protests that led to this week's back-to-back resignations.
Protest leaders from the group Concerned Student 1950 — named for the year Missouri admitted its first back student — included some of the unmet demands Middleton helped create as a civil rights and anti-war protester.