The parents of a 3-year-old nonverbal autistic child released video that appears to show a school employee hitting their son in the head and then carrying him upside down by both ankles.
The 17-second video, which Taneshia Lindsay shared on her Facebook page, shows security footage from the hallway of Rosa Parks Early Learning Center in Dayton, Ohio on Aug. 21. She and the child's father, Robert Tootle, accused administrators of downplaying the incident and failing to release the full video.
Lindsay said she was initially told by a school administrator that her son, Braylen, had been "swatted" by a school employee. But security video from inside the school painted a completely different picture, she said at a news conference Wednesday.
The employee has also since resigned after being placed on administrative leave, Interim Superintendent David Lawrence said.
In the short video, Braylen is seen running down a hallway. The school employee chases after the child and then appears to strike him in the head, causing him to fall, the video shows. The employee then appears to carry Braylen upside down by his ankles.
"When she [the principal] let us know, it wasn't the full truth," Lindsay said. "As you guys can see, it was way worse than that."
Their attorney Micahel Wright said the school "lied to this family" and "kept them in the dark."
"They were not being transparent and they have to be held accountable," he said.
Lindsay said she had to email Dayton Public Schools three times before she received the short clip. She was given the video on Monday, three weeks after the incident.
The family and their attorney are now calling for the district to be transparent and give them the full video.
"Why was Braylen running away from him like that? Maybe it wasn't playful," Lindsay told reporters. "I don't know. I don't the before, I don't the after because they cut that off."
"It's two different stories and there's still another part of the video we haven't seen," Tootle added. "That's my main thing. What we already seen is bad enough, so what's missing?"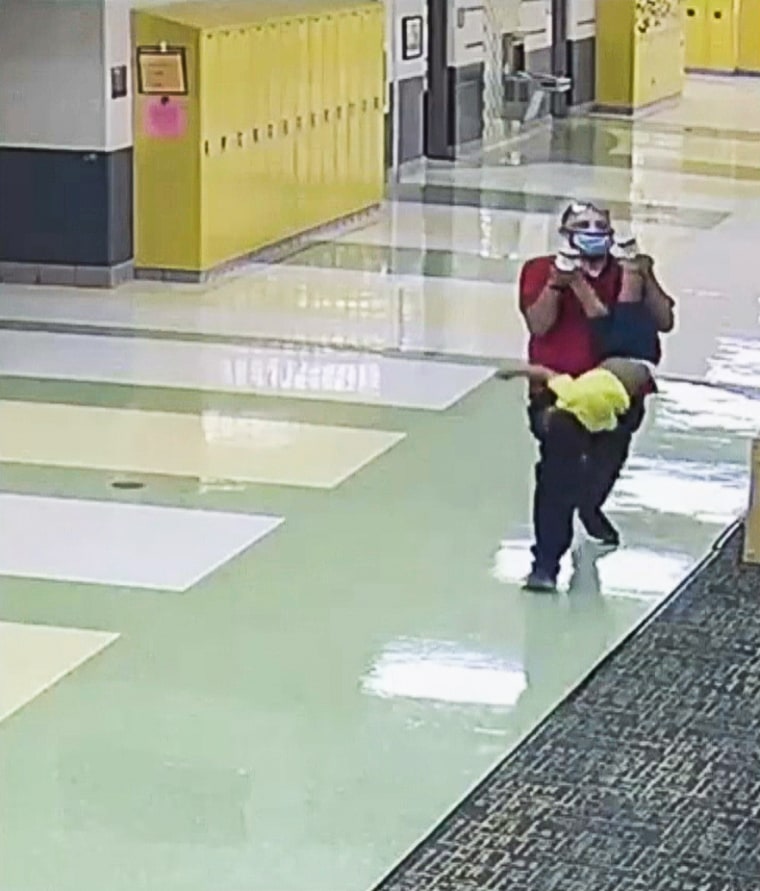 Lindsay also questioned why her son wasn't handled in a gentler manner, saying "that is clearly assault."
"He wasn't doing anything wrong. He was running away. He wasn't going to get anywhere. That building is locked. You could have bear-hugged him, you could have let another teacher do it," she said, getting emotional. "I don't know what was going on in that man's head but my son did not deserve that."
Dayton Public Schools said Friday that the parents were made aware of what happened on the day of the incident. The district said it also alerted the Department of Human Resources, the Department of Safety and Security and the Ohio Department of Education.
In a statement Wednesday, Lawrence said that the district is taking additional measures to ensure that employees are properly trained and qualified.
"As a reminder, the safety of all students is our utmost priority, and we would like to thank families for their support as we work to ensure a safe school environment for all learners," he said.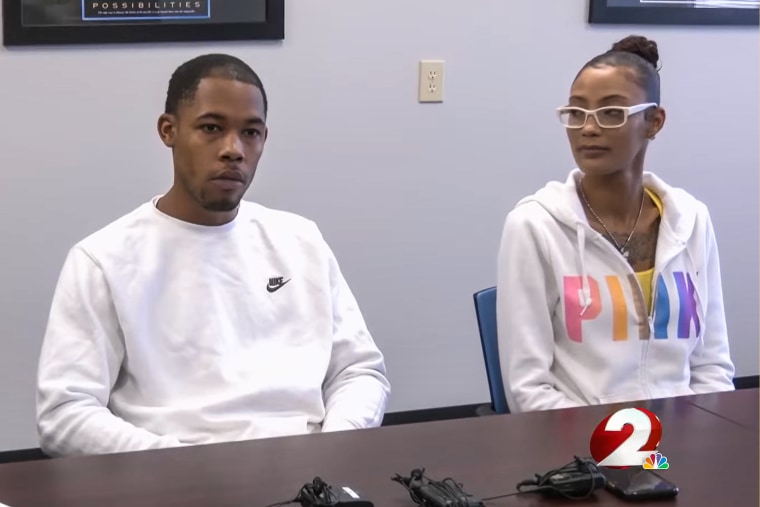 The district has not released the name of the school employee. The family said they want the employee arrested and charged.
Dayton police said Friday that they have presented the case to the Montgomery County Prosecutor's Office. A spokesperson for the prosecutor's office said they will "review the evidence for any appropriate criminal charges" after the investigation is complete.
Tootle said he always feared sending Braylen to school because he is nonverbal. Lindsay said that at the start of the school year, she gave the school a paper that listed Braylen's likes, dislikes and behaviors because she wanted to "set them up for a successful year."
As of now, the family has no plans of removing Braylen from the school.
"He trusts his teacher. He goes with them willingly," Lindsay explained. "As long as they're respecting my child, I will continue to let him go to school."