The man suspected of killing three people at a Colorado Springs Planned Parenthood was reclusive, glaringly eccentric and anti-social, according to some of those who knew him.
Robert Lewis Dear, 57, seemed to purposefully choose places to live that were off-the-grid and largely disconnected. For years, the suspected gunman lived in a decrepit North Carolina shack that had no electricity or running water, according to The Associated Press.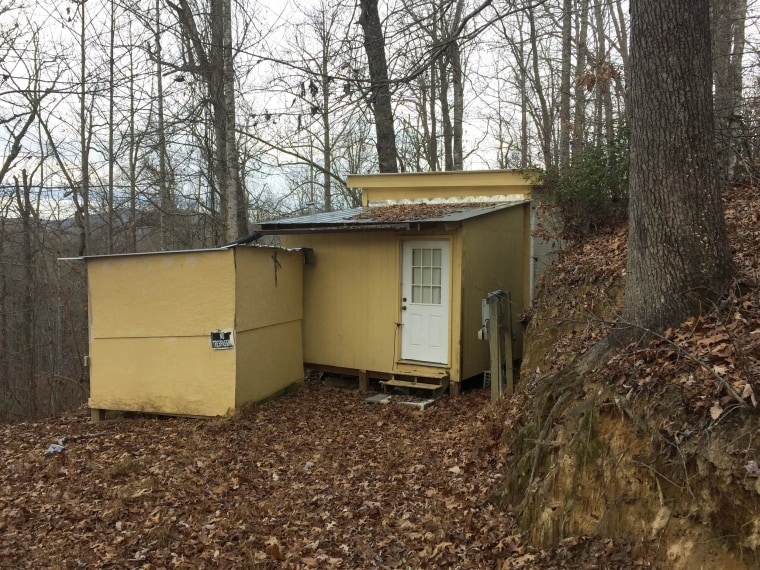 There, neighbors said, the only companion Dear kept was an unhealthy-looking dog, and he didn't speak very often with his neighbors.
James Russell, who lived near Dear in the North Carolina mountains, said if Dear did make conversation "nothing with him was very cognitive."
Other former North Carolina neighbors also said they knew of the man who had a "no trespassing" sign on his property, but they didn't want to give their names to the AP because they said they were afraid of the man who allegedly attacked a Colorado Springs health facility.
Dear is being held on no bond after killing three people and shooting nine others during an hours-long Friday assault at a Planned Parenthood clinic. Police Officer Garrett Swasey was killed while responding to the attack and Jennifer Markovsky, a mother of two, was killed while accompanying her friend to the clinic. A third victim was identified by police Sunday as Ke'Arre Marcell, 29.
Police have not released a motive for the shooting, but Vicki Cowart, the president and CEO of Planned Parenthood Rocky Mountains, said that witnesses to the shooting reported that Dear "was motivated by opposition to safe and legal abortion."
Investigators have not confirmed the claim, but two law enforcement officials told NBC News on Saturday that upon questioning, Dear made a comment about "no more baby parts" in an apparent reference to Planned Parenthood. The officials stressed that Dear's comments were made amidst a flurry of "rantings" that also included statements about politics and President Barack Obama.
People who were familiar with Dear from time he spent living in South Carolina were accustomed to similar rhetoric.
Former next door neighbor John Hood said that Dear hardly ever spoke wit him, but when he did, he would offer nonsensical advice, like recommending that Hood put a metal roof on his house so the U.S. government couldn't spy on him.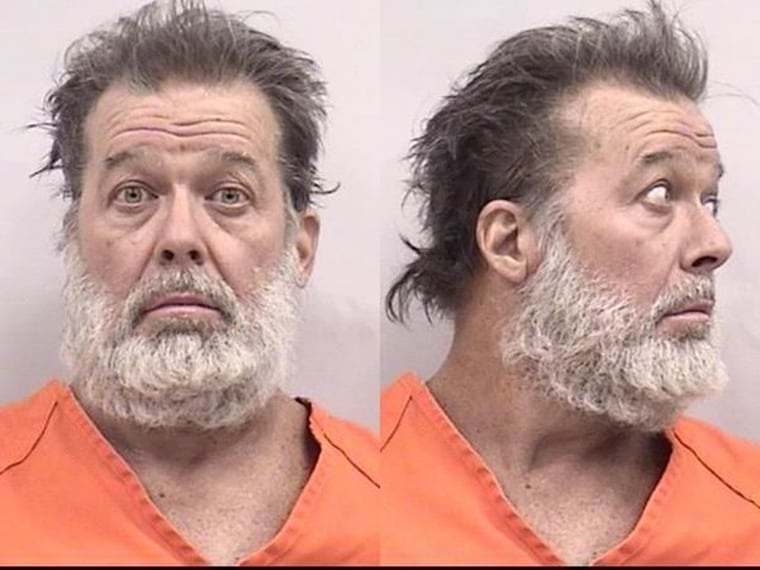 "He was really strange and out there, but I never thought he would do any harm," Hood said, adding that he put up a fence to separate his property from the land where Dear placed his double-wide trailer because Hood had a tendency to skinny dip.
Other neighbors who live near Dear's former South Carolina home say he hid food in the woods as if he was a survivalist and said he lived off selling prints of his uncle's paintings of Southern plantations and the Masters golf tournament.
It was in South Carolina where Dear lived with his then-wife, according to legal documents, which detailed an arrest for domestic violence against the woman.
Other documents obtained by NBC News show Dear's criminal past also included a woman accusing him of being a "peeping Tom."
Dear's ex-wife, Pamela Ross, told The Post and Courier that she has only talked with Dear a couple of times since their divorce in 2000. "I know everyone has a lot of questions," she told the paper. "We all do. ... We're living it just as everyone else is."
Related: Suspect Made Comment About 'No More Baby Parts': Sources
Law enforcement officials said Dear lived with a woman, who was apparently his girlfriend, in Colorado. Public records show that Dear purchased land in Hartsel, about 60 miles west of Colorado Springs, about a year ago, according to the AP.
A realtor said the property was purchased for $6,000.
"He just didn't seem out of the ordinary to me," Jim Anderson, who listed the property, told the Post. "He wanted something cheap. He bought the cheapest property in Hartsel."
Neighbors there recounted similar stories of a man who kept to himself, but left people scratching their heads when he didn't.
Neighbor Zigmond Post said Dear once handed him a pamphlet opposing Obama.
"He didn't talk about them or anything. He just said 'Look them over when you get a chance,'" Post said.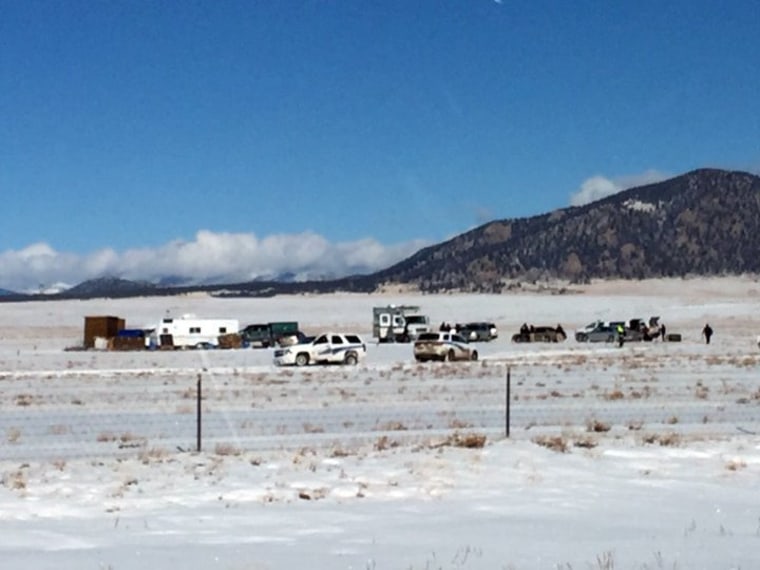 Jamie Heffelman, owner of the Highline Cafe in Hartsel, said residents would occasionally see Dear at the post office to get his mail, but he never said much. "Nobody really knows him. He stays to himself," she said.
One person, a relative by marriage, who did know Dear, said his alleged murderous actions were shocking. "I could never imagine him doing anything like this," the relative, who did not want to be identified, told NBC News.
Whether or not Dear's strange antics should have raised a red flag, sources told NBC News that there would have been nothing apparent in Dear's background — including a felony conviction or previous mental health issue — that would have disqualified him from buying the AK-47 style, high-powered rifle used in the shootings.
"All indications are this guy, as I say, was off the grid," said Colorado Springs Mayor John Suthers on ABC's "This Week" Sunday. "[It's] very hard to ferret out these folks."