Snowpiles grew across the U.S. on Friday as an Arctic chill and winter storm brought plunging temperatures and dangerous winter conditions.
In the Pacific Northwest, an advancing storm was expected to dump snow before advancing over a 2,600-mile area through the Rockies, Plains, Midwest and Northeast by early next week, according to the Weather Channel.
Related: Three Die in Michigan Pileup as Snow Socks Great Lakes
Snow walloped Seattle overnight, with two inches of it blanketing parts of the city by 3:30 a.m. (6:30 a.m. ET). The city had been placed under a winter weather advisory.
Winter storm warnings were issued for Portland, Oregon, which had an inch of snow late Thursday. This swiftly turned into freezing rain.
The cold weather and snow is expected to advance inland across the country over the weekend.
"It will get into the Northeast by Sunday and into Monday" with Boston and New York City possibly witnessing snowfall, Weather Channel meteorologist Michael Palmer told NBC News.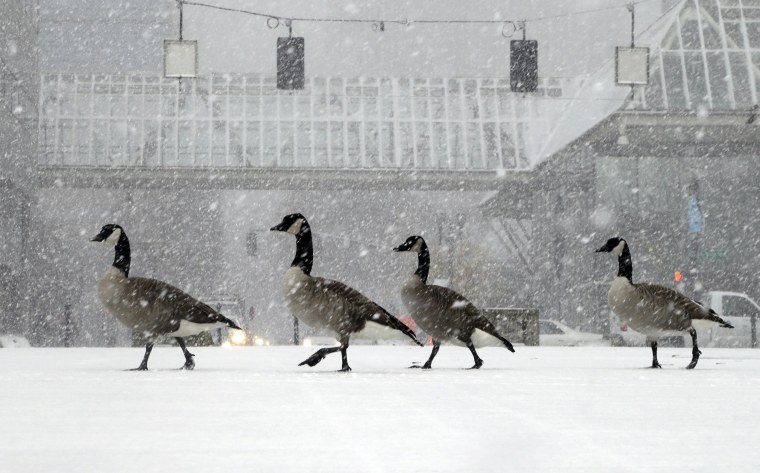 An arctic blast has also brought in large amounts of snow over a short period in the Great Lakes with more expected Friday and over the coming days.
The Weather Channel reported that the extremely localized nature of lake-effect snow meant that some places could pick up one to three inches of snow in an hour or less, while just 10 miles away there may only be flurries and some breaks of sun.
Related: Polar Vortex Is Back — and 'It's Going to Be a Shock'
The coldest temperatures Friday will be seen in North Dakota across into Minnesota, with dropping into single digits into the teens for highs, according to Palmer. Wind chill factors will be well below zero as well.
NBC's Al Roker described large snowfall of one-and-a-half to two feet around Lake Superior, one to two feet in Lake Eerie and up to two feet in Lake Ontario expected by Saturday morning.
On Thursday, some areas of upstate New York reported up to a foot of snow.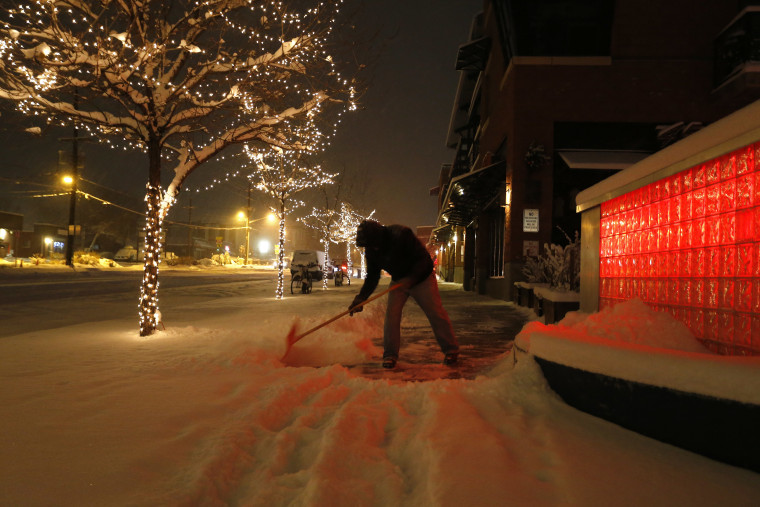 In Michigan, three people were killed in a 40 car pile up that officials blamed on whiteout conditions. A further eleven people were injured and taken to hospitals, the Livingston County Sheriff's Office said.
Another major pile-up on in In Eerie, Pennsylvania saw the Interstate 90 closed and several people transported to hospital.
In the Northwest, freezing temperatures were suspected in at least one death. The Benton County, Oregon, sheriff's office said ice covering a highway may have contributed to a two-car crash that killed a 40-year-old woman Thursday morning.