Stealthing = sexual assault.
That is the gist of new legislation proposed by a Wisconsin lawmaker that would classify stealthing — the act of removing a condom during intercourse without a partner's consent — as sexual assault.
Rep. Melissa Sargent said "this is clearly a sexual crime."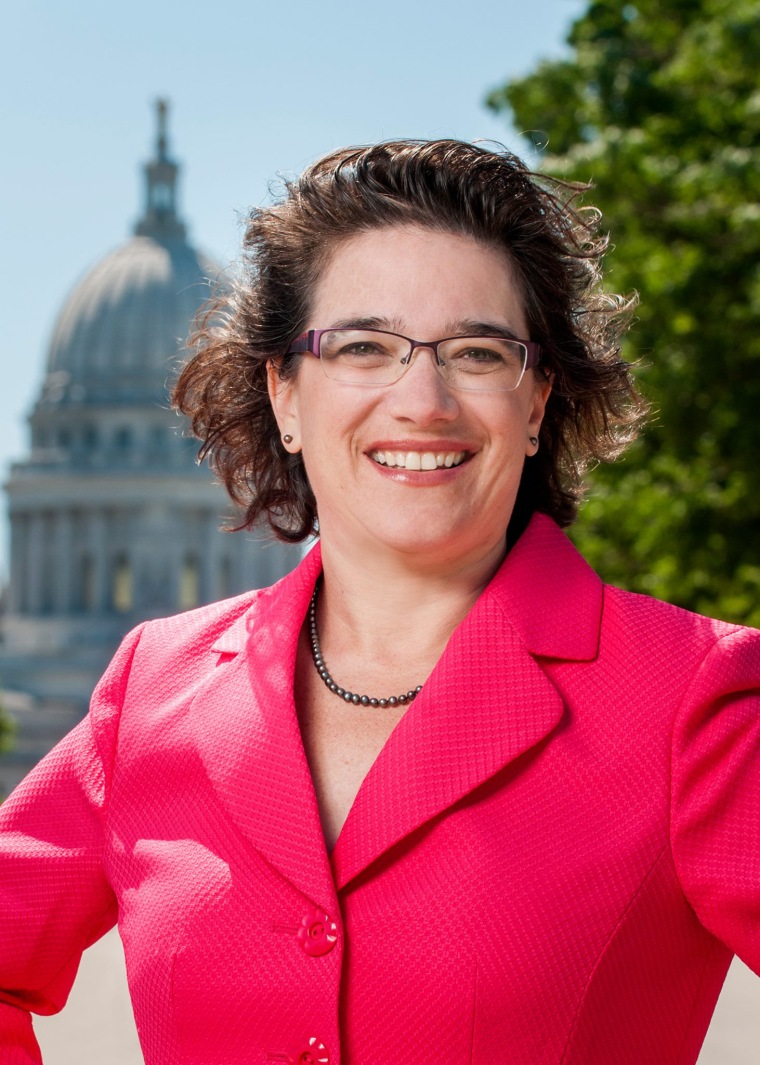 "Sexual predators will continue to find new, egregious ways to violate and victimize others, and it's important that as legislators we take concerted steps to be responsive as we become aware of it," said Sargent, a Democrat. "This behavior is predatory and disturbing, and people should know we not only find it reprehensible, but that we won't tolerate it. Ignoring it is simply not an option."
The proposed bill, LRB3346, clarifies that if "an actor removes a sexually protective device such as a condom before or during sexual intercourse or other sexual contact without his or her partner's permission, there has been no valid consent to that sexual act."
It was not immediately clear what punishment the bill would carry.
RELATED: What Is 'Stealthing'?: Disturbing Sex Act Detailed in Report
Sargent, a married mother of four, represents a district that includes parts of Madison, which is the state capital and home of the University of Wisconsin. And if stealthing is happening there, it's not on the radar of local police.
"Our people are unaware of any such cases being reported to our department," Joel DeSpain, public information officer for the Madison Police Department, told NBC News.
Ditto the University of Wisconsin-Madison Police Department, which investigates crime committed on campus.
"'Stealthing' is a not a term we're familiar with, so thanks for the explanation," police spokesman Marc Lovicott said in an email to NBC News. "We have not investigated a case like that before."
In an email to NBC News, Sargent said this does not surprise her.
"Why would anyone report something that hasn't been condemned?' she wrote. "Since introducing this legislation, I've had people from both Madison and UW-Madison's campus, to reach out to me to share their stories and experiences with 'stealthing,' so the issue isn't whether or not 'stealthing' is happening, it's whether or not we're going to do something about it."
It was a recent report by Alexandra Brodsky of the Columbia Journal of Gender and Law that exposed stealthing to a broader audience. In it, Brodsky interviewed victims who, as a result, were exposed to unwanted pregnancies and sexually transmitted infections.
The sick practice, Brodsky found, was being promoted online by women-hating men who "root their actions in misogyny and investment in male sexual supremacy" and offered tips on how to do it.
"While one can imagine a range of motivations for 'stealthers' — increased physical pleasure, a thrill from degradation — online discussion suggest offenders and their defenders justify their actions as a natural male instinct — and natural male right," Brodsky wrote.
Stealthing also appears to be a growing problem as well among gay men, Brodsky reported.