A bloodied "Carrie" costume had first responders thinking a woman who totaled her car on an Ohio interstate was in far worse shape than she was.
Sidney Wolfe, 20, was at a haunted house over the weekend dressed as Stephen King's "Carrie," with fake blood covering her face and a white prom dress, an outfit she wore to promote three Halloween productions at a Kentucky theater.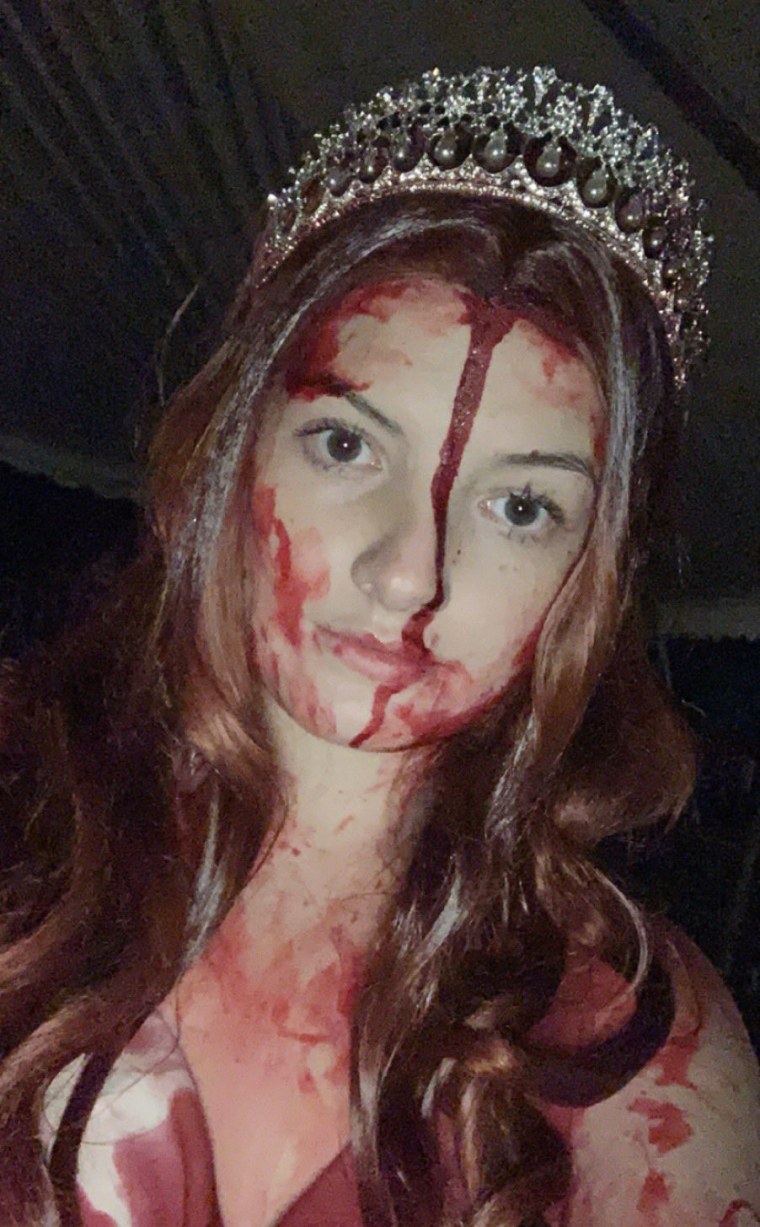 She was driving home at about 1:45 a.m. when she hit a deer in South Point, Ohio.
"It was so fast and instant. I had no time to react," Wolfe told NBC News on Thursday. "The deer was midair when it flew into my car. I was going 55 mph on the interstate."
She said she warned a 911 dispatcher that when police and medics arrived, she would look more mangled than she actually was. "I said to the responder that I am in full Halloween makeup and don't want them to be frightened," she said.
But the memo wasn't relayed. Wolfe wrote in a now-viral tweet that "everyone who was a first responder thought I was dead," adding an apology in all caps.
She said an additional officer who showed up later while she was "making conversation with people" came over to the group imploring, "I hate to interrupt but don't you guys think she needs medical assistance?"
She once again explained that the gory mess was just part of a costume. Wolfe said the only injury she suffered was a slight bruise to her leg from her steering wheel. The deer, however, did not survive.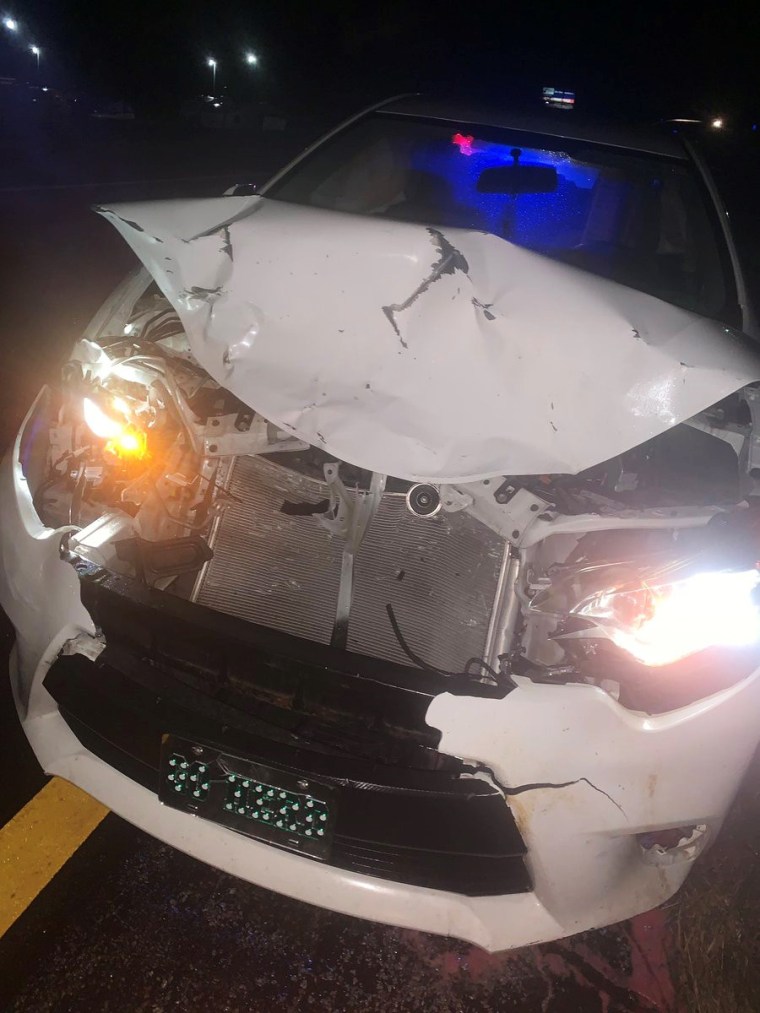 Wolfe, a student at West Virginia's Marshall University, said that ironically she is not even playing Carrie in the Thursday and Friday performances at the Paramount Arts Center in Ashland. She is playing the other female lead, Sue Snell, in a far less bloody costume.
But the woman who is playing Carrie was sick on the night of the event at the haunted house, so Wolfe volunteered to take her place. "I was so excited to wear the makeup," she said.
One Twitter user pointed out that Wolfe certainly delivered on her duty to promote the play by sharing her dark and humorous tale — Wolfe's original tweet has been liked almost 400,000 times.
As it turns out, the Paramount's Midnight showing of "Carrie" on Halloween is sold out.