Sure, a concentration of flying bugs in north Texas was large enough to show up as a rainstorm on National Weather Service radar, but the weather service wants to make sure you know there was no massive swarm and no danger to anyone.
The NWS' Norman, Oklahoma, office highlighted the radar readings, which were recorded Wednesday near the Texas panhandle, in a "science news minute" video it posted to YouTube.
Rangers at Copper Breaks State Park in Quanah, Texas, confirmed that there weren't any clouds over the area Wednesday — just bugs, mainly beetles and grasshoppers. The radar phenomenon is called "biological return."
By Thursday, as "swarm!" headlines were popping up everywhere, forecaster Jonathan Kurtz was trying to tamp down the overblown coverage, even calling out one news organization by name on Twitter for a "severely misleading" headline.
"Now, if you were down there, you wouldn't see a swarm of bugs in the air," Kurtz said. "There's just enough flying around to be sampled by the radar."
Such anomalous returns aren't unusual, Ari Sarsalari, a forecaster for The Weather Channel, said Thursday. For example, they're "an almost daily occurrence" in parts of the Upper Midwest and the Mississippi River Valley during the spring, he said.
South central Texas near New Braunfels recently saw a similar "biological return," Sarsalari said.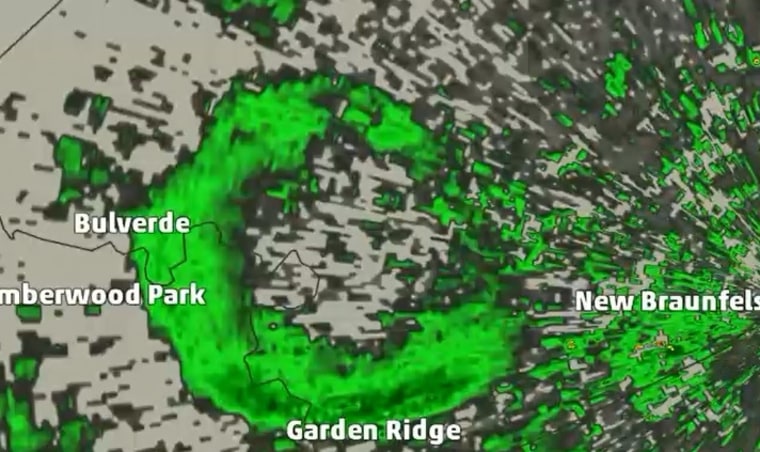 That one was caused by bats.