A little more than a year since Super Typhoon Haiyan killed thousands and devastated large parts of the Philippines, another storm, Typhoon Hagupit, was bearing down on the Pacific island nation Wednesday morning with sustained winds of 80 mph, the national weather bureau said.
Hagupit — which Ari Sarsalari, a forecaster for The Weather Channel, said could reach "super typhoon" strength before the end of the week — was still about 1,000 miles east of the country and wasn't expected to begin affecting the weather there until midday Thursday. Landfall wasn't expected until Sunday, but already, government and emergency officials were warning of potential life-threatening dangers in eastern Mindanao, home to a major Philippine military base, and in Western Micronesia and Palau.
The Philippine Atmospheric, Geophysical and Astronomical Services Administration warned of storm surges up to 13 feet, with extreme flash floods and landslides triggered by heavy rains.
The threat comes about 13 months after Super Typhoon Haiyan obliterated much of the Philippines' Leyte region, killing more than 7,000 people and leaving 4 million homeless. The region is still struggling to recover from that once-in-a-lifetime hit, with thousands of families still living in tents.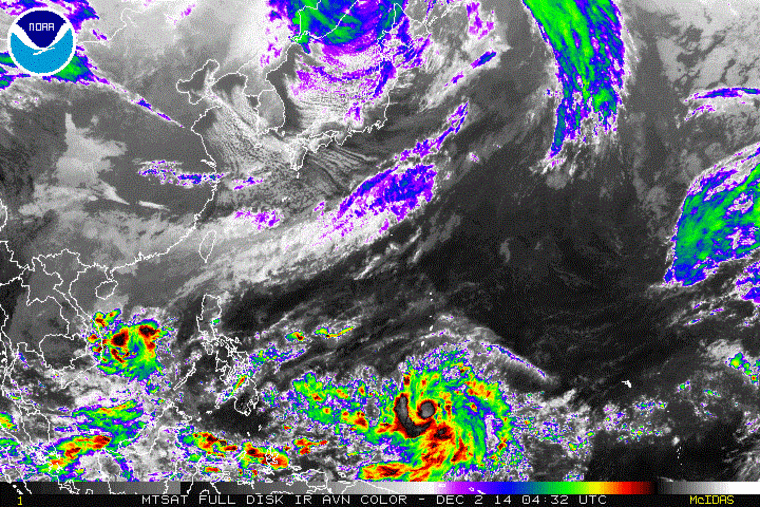 IN-DEPTH
SOCIAL
— M. Alex Johnson