JERUSALEM — Home-rental company Airbnb announced on Monday it would remove its listings in Israeli settlements in the West Bank, prompting outrage from Israeli officials.
The company said it will take down some 200 listings and cease its operations in Israeli settlements "that are at the core of the dispute between the Israelis and Palestinians." It was not immediately clear when the removal would take effect.
In response, Strategic Affairs Minister Gilad Erdan, who oversees Israel's battle against a Palestinian-led boycott movement, said on Tuesday that they would consult the company's decision with the U.S.
"We will approach the U.S. government because 25 U.S. states have sanctions against American companies that boycott Israel," Strategic Affairs Minister Gilad Erdan said on Israeli Army Radio.
Erdan also called on Airbnb hosts affected by the decision to file lawsuits in accordance with Israel's anti-boycott law.
Tourism Minister Yariv Levin slammed the decision and ordered his office to restrict the company's activity throughout the country. He also instructed the ministry to ramp up its tourism programs in West Bank settlements.
The company had previously defended its past operations in the occupied West Bank, saying they were in accordance with U.S. law and its own mission "to bring people together in as many places as possible around the world."
Airbnb said the decision to cancel the contentious listings came after consulting with experts and wrestling with the ethics of whether to do business in Israeli settlements, which most of the international community views as illegal. Palestinians and human rights groups have long pressured the company to remove the listings.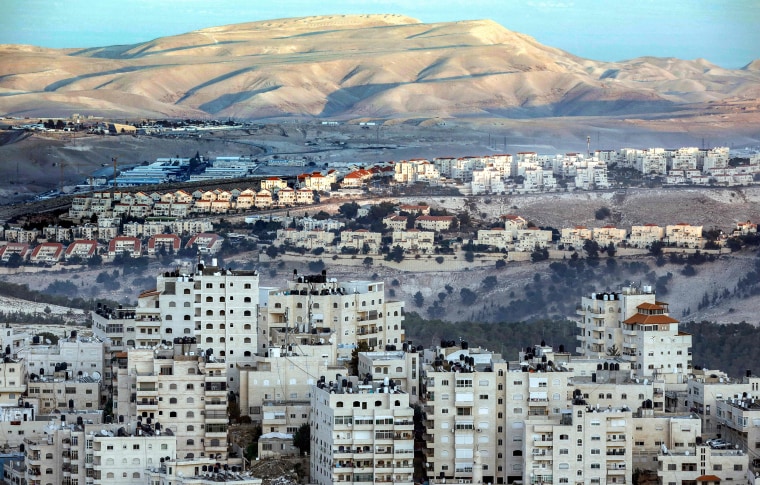 Human Rights Watch said the decision came on the eve of its publication of a 65-page report investigating tourist rental listings in settlements, including by Airbnb.
Arvind Ganesan, director of the group's business and human rights division, called Airbnb's move "an important recognition that such listings can't square with its human rights responsibilities." He urged other companies to follow suit.
Eugene Kontorovich, an international law expert, accused Airbnb of anti-Semitism and cooperating with the Palestinian-led BDS movement, which calls for boycotts, divestment and sanctions against Israeli companies.
Kontorovich, who has helped the U.S. and Israel draft anti-boycott legislation, said the company had singled out Israel while allowing properties to be listed in other occupied or disputed areas of the world, such as northern Cyprus, Nagorno-Karabakh and the western Sahara.
"Airbnb's approach of singling out Jews from all the disputes in the world will put it at odds with U.S. state BDS laws and principles of discrimination," said Kontorovich, director of international law at the Kohelet Policy Forum, a conservative think tank in Jerusalem and professor of international law at George Mason University.
Israel captured the West Bank and east Jerusalem in the 1967 Middle East war. Today over 400,000 Israeli settlers live in the West Bank, in addition to some 200,000 Israelis in east Jerusalem. The Palestinians claim both areas as parts of a future state, a position that has wide global support.