President Bashar Assad visited displaced Syrians on Wednesday, state media said.
In a rare public appearance outside the heart of Damascus, state television said Assad inspected a shelter for people displaced by fighting in Adra, which lies about 12 miles northeast of central Damascus. Adra was partly captured by rebels three months ago.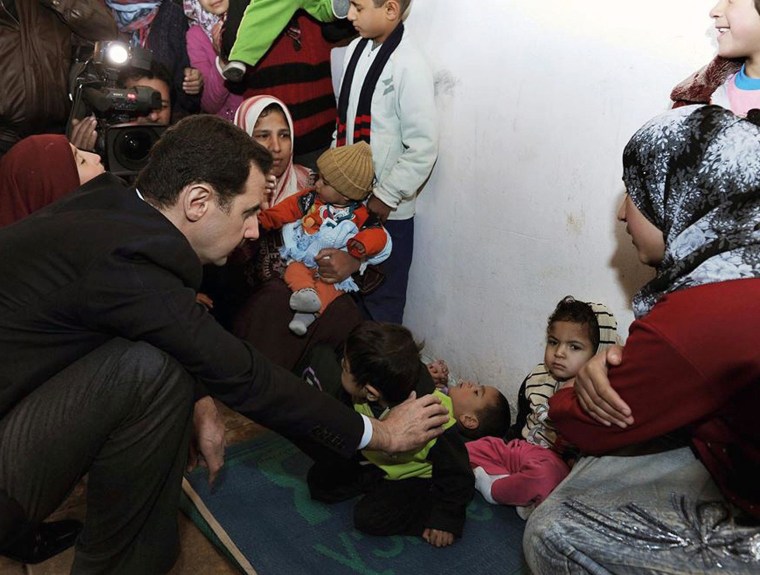 A picture on the presidency's Twitter account showed Assad, in a dark jacket and white shirt, talking to a group of women.
Syrian television said Assad was "listening to their needs" and told them that the state would continue "to secure basic necessities for the displaced until they can return to their homes in Adra and elsewhere."
Assad has made few public appearances since Syria's conflict began three years ago. The trip underlined his increasing confidence just 18 months after rebels appeared to be challenging his control over the capital.
Adra, close to rebel strongholds east of Damascus which are under siege by Assad's forces, is located by the main highway running north from Damascus to Homs which the army has fought to secure from rebel fighters over the last year.
Many residents fled Adra in December when mainly Sunni Muslim rebels took over part of the town and killed 28 people in a sectarian attack targeting Druzes, Christians and Alawites - the same sect to which Assad belongs.
- Reuters