LONDON — Tourists know the Channel Tunnel as the undersea railroad that allows cheap and easy trips from Britain to mainland Europe.
But in the dead of night this week, Britain's military sent five tanks down the 30-mile "Chunnel" to test whether it would be an effective route for forces if deployed to places such as Eastern Europe amid tensions between Russia and NATO.
The fact that Wednesday's exercise came two days before President Trump's inauguration appears coincidental; the British army told NBC News the test had been planned for a year.
But the potential need to fast-track forces to the Russian front served as a reminder of how seriously Washington's allies in Europe perceive the threat on their doorstep.
These allies have traditionally felt that Washington has their back, something thrown into doubt by Trump cozying up to Moscow and branding NATO "obsolete" earlier this week.
German Foreign Minister Frank-Walter Steinmeier said these remarks caused "astonishment" and "agitation" across the continent, and NATO members are now facing a future where they may no longer be able to rely on Washington.
"We cannot trust Trump to take care of [Europe's] security," said Josef Braml, a transatlantic expert at the German Council on Foreign Relations in Berlin. "If Trump cuts a deal with Putin, then maybe there will be fewer tanks, American tanks, on European soil and we should prepare for that scenario.
Trump's comments this week came after he suggested during his campaign that he might not honor NATO's central tenet that an attack against one member state would be seen as an attack against all.
"It's certainly freaked people out," according to Alexander Lanoszka, an expert in American foreign policy at City, University of London. He said Trump's comments have brought European concerns about an emboldened Russia "into sharp focus."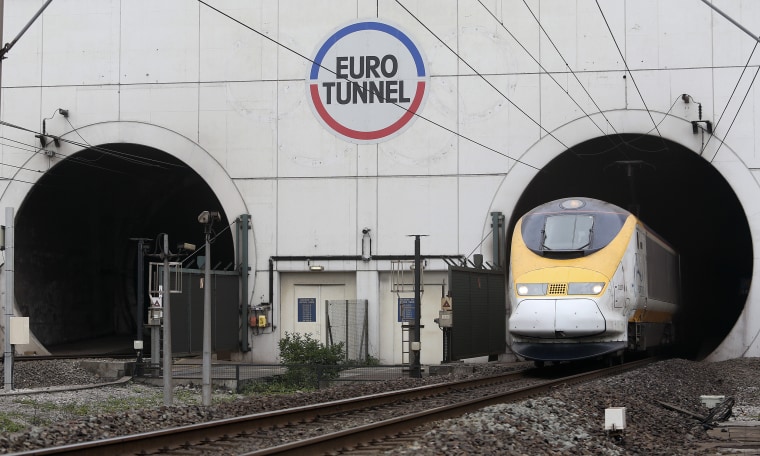 Kier Giles, an associate fellow at London's Chatham House think tank, agreed. "I think we're already seeing that happening," he said of the shock waves sent through Europe by the president-elect. "Almost all of Trump's comments have got the attention of NATO governments."
Like many of Trump's public statements, his stance on NATO has been laced with contradiction. After telling The Times of London that NATO was "obsolete," he added it was "very important to me." Furthermore, his picks for secretary of state and defense secretary backed the alliance.
Trump's main grip with NATO is that some members do not pull their weight financially. The facts support this view, and Barack Obama had complained of similar. Encouraging these smaller states to become self-sufficient may even be a good thing, according to some analysts.
But suggesting the U.S. could withdraw support because of these complaints was a radical move.
In an interview with NBC News on Thursday, NATO Secretary General Jens Stoltenberg played down any rift with the president-elect. But he also made a point of highlighting that the only time NATO's principle of collective defense has ever been enacted was when allies came to America's aid after 9/11
"The military operation [in Afghanistan] was a direct response on an attack on the United States," he said. "So NATO is important both for Europe, and for the United States."
If Trump's support for NATO did ebb, it would represent a dramatic about-turn from current policy.
The Obama administration recently deployed the biggest build up of U.S. forces in Europe since the end of the Cold War.
Some 2,700 troops, along with tanks and heavy equipment, arrived in Poland earlier this month. The country shares a border with the Russian exclave of Kaliningrad and Russia's ally Belarus.
American military officials have highlighted a 60-mile sliver of land between Poland and NATO ally Lithuania, known as the Suwalki Gap, as a potential target in the unlikely event of a Russian invasion.
NATO and Russia have an agreement not to permanently install troops along the front line, but the U.S. argues its forces' nine-month rotation means it's not in violation.
Earlier this week, some 300 U.S. Marines landed for a six-month deployment in Norway, the first time since World War II that foreign troops have had permission to be stationed there, according to Reuters.
These moves were, unsurprisingly, condemned by Russia, with Kremlin spokesman Dmitry Peskov telling reporters that: "We consider this a threat to us."
But some analysts say that Russian President Vladimir Putin may be biding his time and waiting for the potentially more sympathetic Trump administration to enter the White House.
That's what worries European leaders. The theory goes that if Trump undermines NATO and lifts sanctions slapped on Russia over its annexation of Crimea, as he has suggested, Putin may be emboldened to interfere in other former Soviet countries.
According to a recent report by Russian opposition politician Ilia Yashin, Putin's aims would be threefold: to increase his domestic popularity, to control more industrial assets, and to correct what he sees as Russia's wrongful territorial loss at the end of the Cold War.
Interfering in one of the Baltic countries wouldn't need an invasion, rather a combination of propaganda, cyber-warfare and inserting activists and fighters in the local population to stir up tension, a tactic Putin has been accused of in eastern Ukraine.
Against this backdrop, Trump's comments have left many in Europe feeling exposed.
"All of this is extremely dangerous," according to Giles at Chatham House. "But we have to see whether Trump's comments are just a stream of consciousness, or whether there's any relation between the messages posted on his Twitter account and actual policy."