The doomed LaMia jet that was carrying a Brazilian pro soccer team when it crashed in Colombia was a British Aerospace Avro RJ85 plane.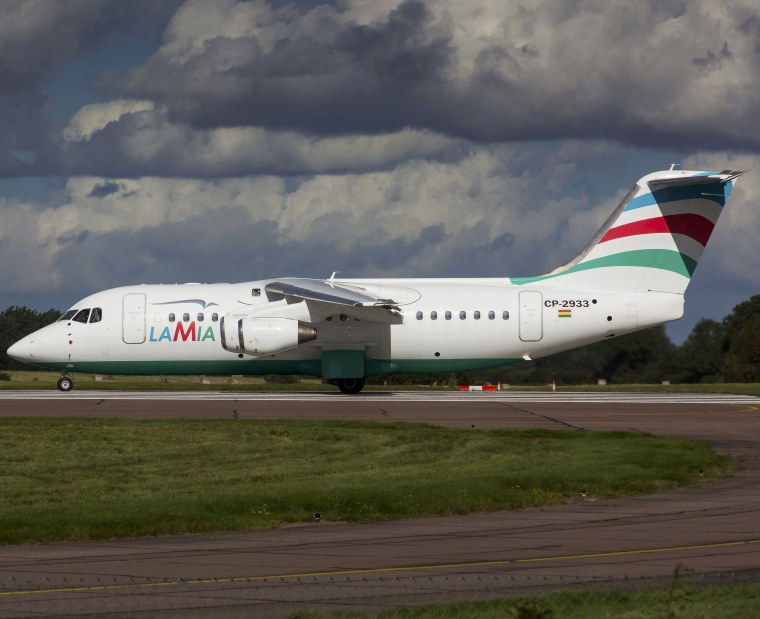 The RJ85's range is around 1842 miles when equipped with standard fuel tanks, according to Airliners.net.
But according to data from Flightradar, the plane that crashed had flown around 1848 miles from the Bolivian city of Santa Cruz.
It was not immediately clear if the plane had been reconfigured with bigger tanks.
But among the things Colombian investigators are looking into are reports that a female flight attendant had reported that the plane had run out of fuel.
The last tracking signal from Flight 2933 had been received when it was at 15,500 feet. Its destination — Medellin Airport — sits at an elevation of 7,000 feet.
The plane was produced by a company that is now part of UK's BAE Systems.
Its registration is CP-2933 and records show it first flew in 1999.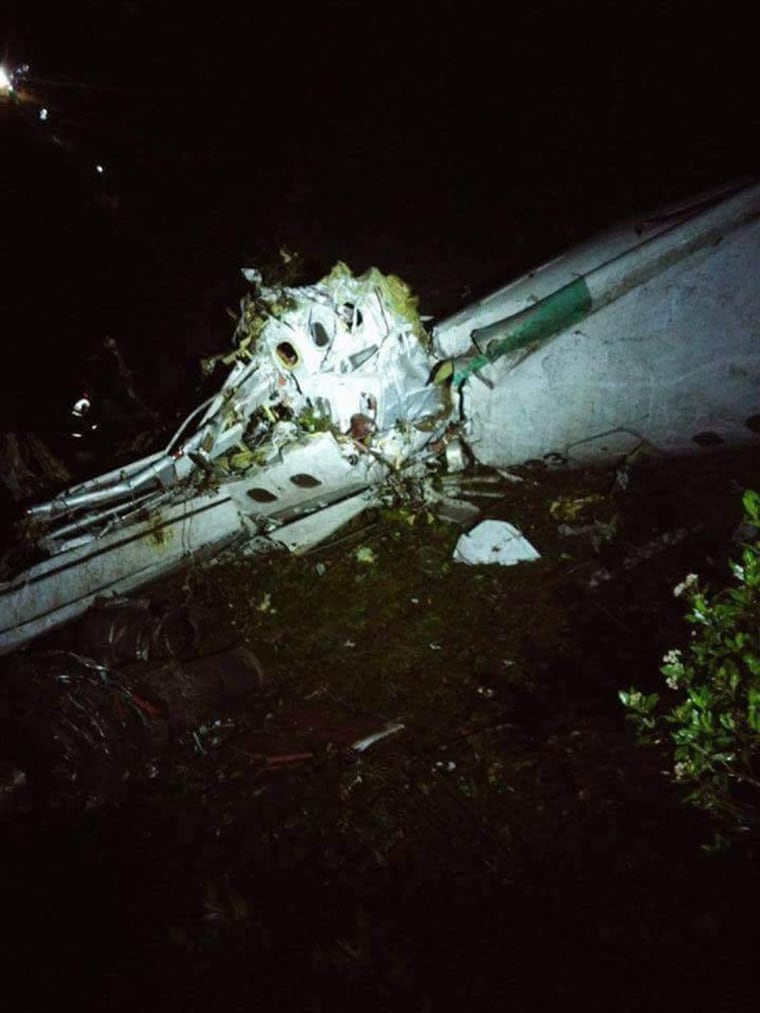 According to Airliners.net, the Avro RJ85 is among three models by the manufacturer — along with the RJ70 and RJ100 — which vary in length of fuselage. Production of the RJ series ceased in 2002 with a total of 170 planes built.
The RJ85 can hold up to 112 people at six abreast, but the more typical seating configuration was for 85 passengers at five across.
Its maximum operating speed is Mach 0.73, with a cruising speed of 474 mph.
It has a wing span of 86 feet, a height of 28 feet and 3 inches and a length of 93 feet and 10 inches.