CAIRO — An explosion that killed 24 Christians during a Sunday Mass in Egypt was carried out by a 22-year-old suicide bomber, Egypt's president said Monday.
President Abdel-Fattah el-Sissi was speaking at a state funeral for victims of the blast at Cairo's St Mark's Cathedral, the seat of the Coptic Orthodox Church.
He said four people — three men and a woman — had been arrested in connection with the blast, and that two other suspects were being sought by authorities.
He identified the suicide bomber as Mahmoud Shafiq Mohammed Mustafa and said that reports of a woman carrying the explosives in a bag were not true.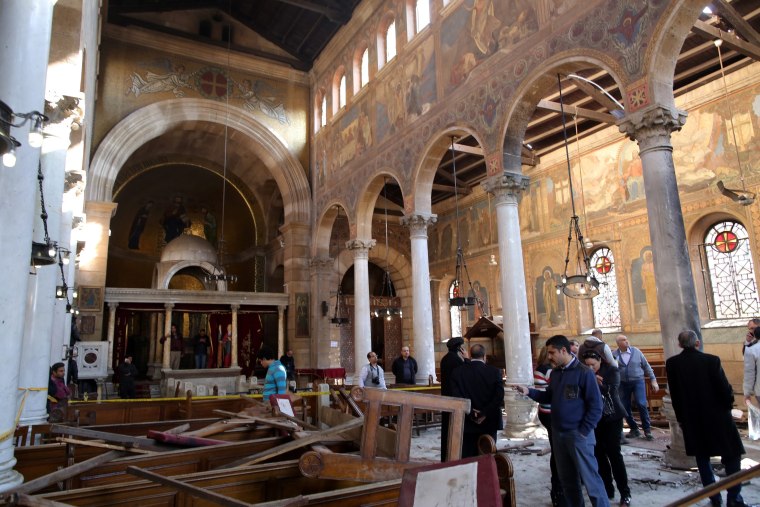 The president spoke after Health Ministry officials revised down the number of victims down from 25 to 24, according to The Associated Press, suggesting that the 25th body belonged to the bomber.
The blast took place as the mass being held in the chapel was about to end and coincided with a national holiday in Egypt marking the birth of Islam's Prophet Muhammad.
It came two days after another bomb in Cairo killed six police officers, an assault claimed by a group that authorities say is linked to the outlawed Muslim Brotherhood.
There was no immediate claim of responsibility for Sunday's attack, which has drawn a flurry of condemnations by government and religious leaders. Egypt's Christians account for about 10 percent of the country's 92 million people.