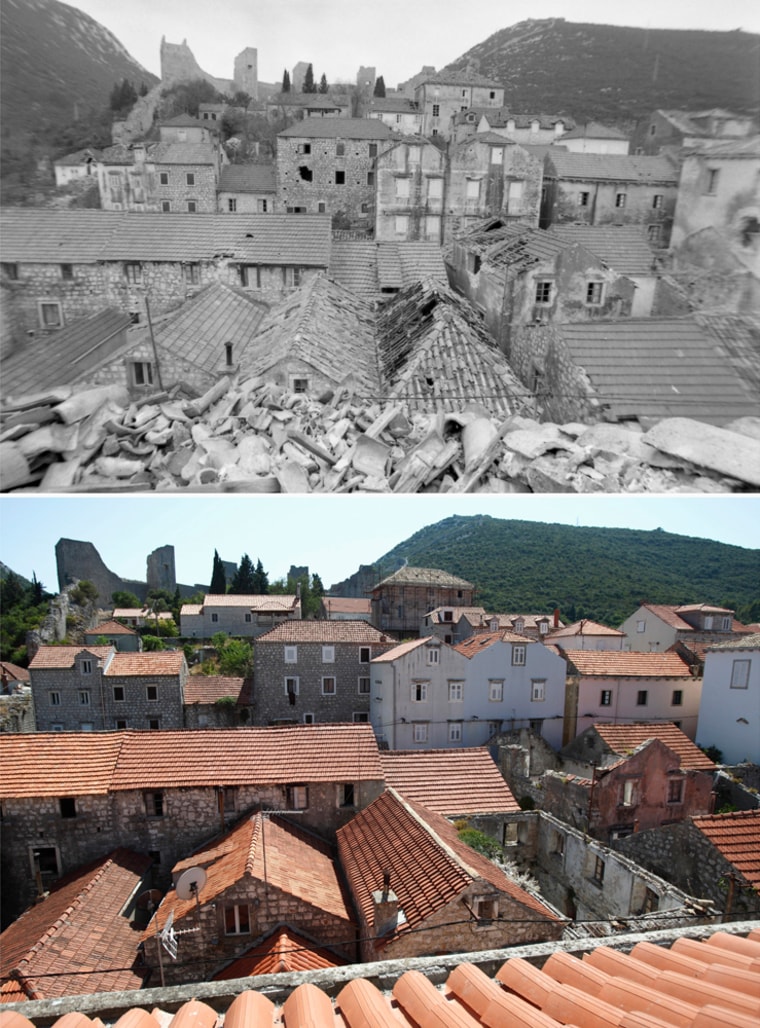 Only 18 years after a peace deal ended violence that left the former Yugoslavia bloodsoaked and gave birth to the term "ethnic cleansing," Croatia is to join the European Union at midnight on Sunday.
It is a major milestone for Balkan countries trying to close the door on decades of Communist rule and the horrors of civil wars that tore apart communities along ethnic and religious lines.
But while European leaders trumpet the latest expansion of the economic bloc, celebrations may be muted in austerity-weary Croatia.
With its thousands of miles of glistening Adriatic coastline, modern highways and sidewalk cafes, Croatia looks as prosperous as its new cousins in western Europe.
That masks an economy crippled by soaring national debt, an unemployment rate of 18.1 percent and an economy heavily dependent upon tourism.
"I fear that we will become another Greece, another Cyprus," said Vesna Mitrovic, who runs a vacation apartment near Dubrovnik – the historic city that became trapped in a six-month siege in 1991 and is now home to the Museum of Croatia's War of Independence.
"I signed the petition against EU membership," she said. "I think we will become a small fish in a big pond."
However Igor Nicolic, 84, of Sibenik, a town north of Split, said he was pleased to see his country join the EU.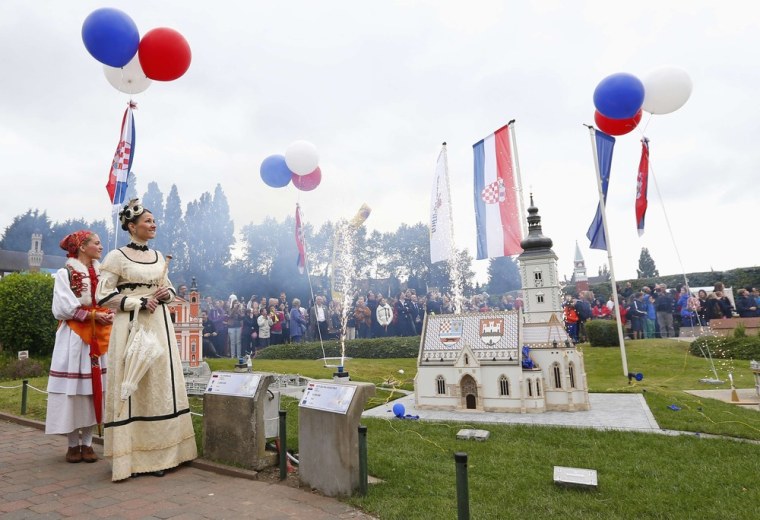 "I have seen World War II, the Iron Curtain and the breakup of Yugoslavia," he said. "We always thought of ourselves as part of central Europe, so it is really good that we can now join the union. I think it will help with the corruption here and in the long run it will benefit all of us economically."
He appears to be in the minority. In a poll this month by Ipsos Puls, only 7 percent of Croatians said they would be watching a fireworks display marking Monday's occasion, Reuters reported. Forty-two percent said such a ceremony was unnecessary.
Croatia is not the first country to join the EU from behind the "Iron Curtain," the Cold War divide that separated the West from the Communist countries of the Soviet Bloc. Poland and Hungary, for example, joined in 2004.
Nor is Croatia the first part of the Socialist Federal Republic of Yugoslavia to join: Slovenia, whose 1991 struggle for independence lasted a few weeks and claimed only 70 lives, was admitted in 2004.
However, Croatia is the first EU member among the protagonists in the post-1991 Balkan civil wars that also included Serbia, Bosnia-Herzegovina, Kosovo and Montenegro. By the time fighting ended in Kosovo in 1999, 140,000 lives were lost and more than a million people were displaced. 
Serbia could join the EU next year, it was announced Tuesday, with Montenegro next in line - once monitoring teams approve efforts to eradicate corruption and weak public governance. Bosnia-Herzegovina and Kosovo have yet to be formally adopted as candidates.
As well as passing economic tests to join the EU, these western Balkan countries were required to comply with efforts by the International Criminal Court in The Hague to bring war criminals on all sides to justice.
Croatia's first post-independence ruler, autocratic nationalist President Franjo Tudjman, was facing investigation over his possible role in war crimes when he died in 1999. In 2005, Croatia took a significant step, handing over suspected war criminal Ante Gotovina – although he was cleared at the The Hague seven years later.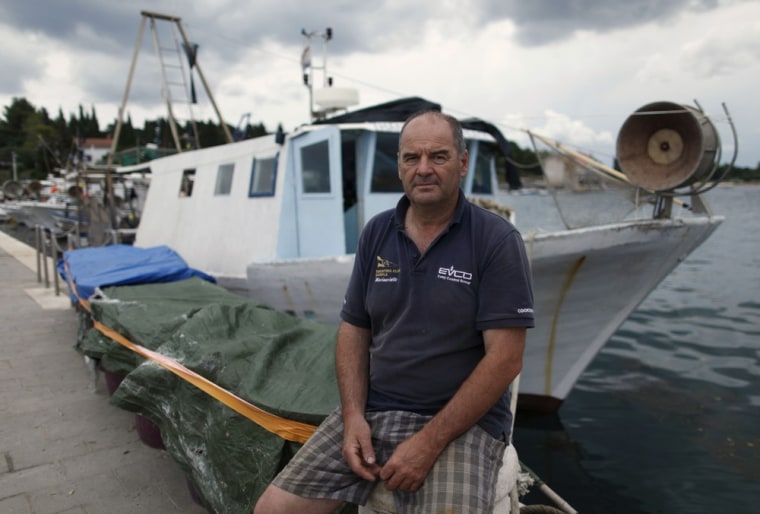 "Croatia's membership is part of the political agenda to normalize the Balkan countries," said Professor Iain Begg, research fellow at the European Institute of the London School of Economics.
Former U.S. Ambassador to Bosnia-Herzegovina Richard Kauzlarich called Croatia's entrance into the EU a "positive step" for both the country and the region as a whole.  
"I can remember the bad old days," he said. "Croatia experienced a great deal of loss during the war, but the West, the U.S., the EU supported Croatia's evolution and did everything we could to encourage the kind of leadership that would be necessary to undertake the EU process."
Now a fellow at the Brookings public policy organization, Kauzlarich said that the country had resolved a lot of issues in order to join.
"I think if there is … a negative element out there it is that Croatia still has a significant corruption problem and they're not going to be able to drop that because they've achieved this very important objective," he added.
Croatia's size means its accession will make more of a difference at home than across the rest of the EU. It is slightly smaller than West Virginia, and its 4.4 million citizens will represent less than one percent of the EU total.
Membership means it will qualify for Europe's generous regional assistance programs – equivalent to federal aid in the United States – in which public money is spent on infrastructure projects that reduce the inequalities compared to wealthier members.
In March, the European Investment Bank approved a $150 million loan for the expansion of the Zagreb Airport, a key link with the rest of Europe. Cultural funds will also help protect Croatia's heritage in places like Dubrovnik. 
Not all EU citizens are happy. Germany's Bild magazine labelled Croatia "the new graveyard for our taxpayers' money," a reference to the Berlin-led economic bailouts necessary to prevent the total collapse of other southern European nations including Greece, Spain and Portugal.
Instead of riding high on Monday's accession, Croatia's Prime Minister Zoran Milanovic was forced to address those concerns, saying his country "is not a rose garden but it is not a Greece, either."
"My message to German taxpayers: We will cost you nothing," Milanovic said.
However, there are fears of a brain drain because EU membership also means fewer barriers to cross-border migration. A Facebook group, "Young people, let's leave Croatia" has attracted almost 60,000 likes.
"I'm happy we'll be able to seek jobs abroad and make more money," Zagreb computer science student Marko Jakic told Reuters. "But I'm also sad we can't do that in Croatia because our economy is bad and there are no jobs, even for us."
NBC News' Henry Austin and Reuters contributed to this report.