MELBOURNE, Australia — A man set himself on fire in a bank branch in Australia's second-largest city on Friday, causing an explosion that left himself and five bystanders with serious burns, officials said.
Another 21 people ranging from children to people aged in their 80s were taken to hospitals with breathing problems following the fire at the Commonwealth Bank of Australia branch in the Melbourne suburb of Springvale, an ambulance service statement said.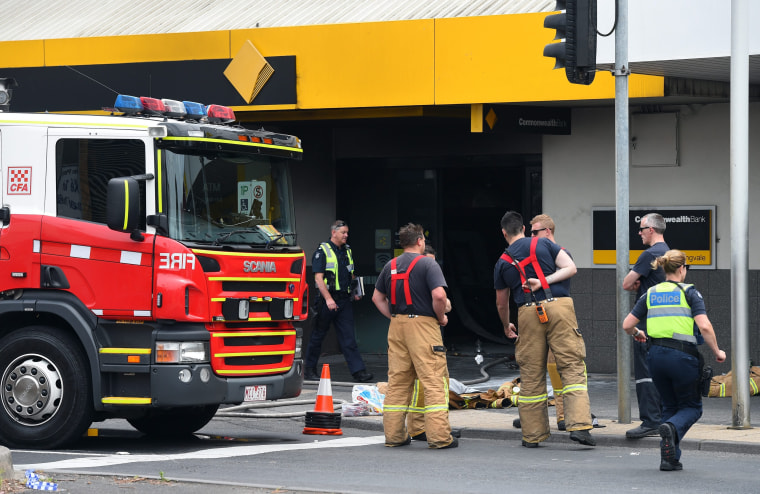 The 21-year-old suspect was taken to a hospital in a serious condition and was under police guard, police said.
The other five burns victims, four men and a woman, were taken to the same hospital, the ambulance service said.
Police Inspector Jacqui Poida said investigators had yet to determine a motive. She said it was too early to rule out extremism.
"He had some sort of accelerant with him in a container," Poida told reporters at the scene. "He walked into the bank and he lighted that accelerant which caused some sort of fire within the bank."
Country Fire Authority officer Paul Carrigg said there was "evidence of an explosion."