First lady Michelle Obama took part in a Tai Chi class as she visited a high school in the Chinese city of Chengdu on Tuesday.
"It is a truly beautiful form of physical activity, and I loved giving it a try," the first lady wrote in a travel journal posted on the White House website.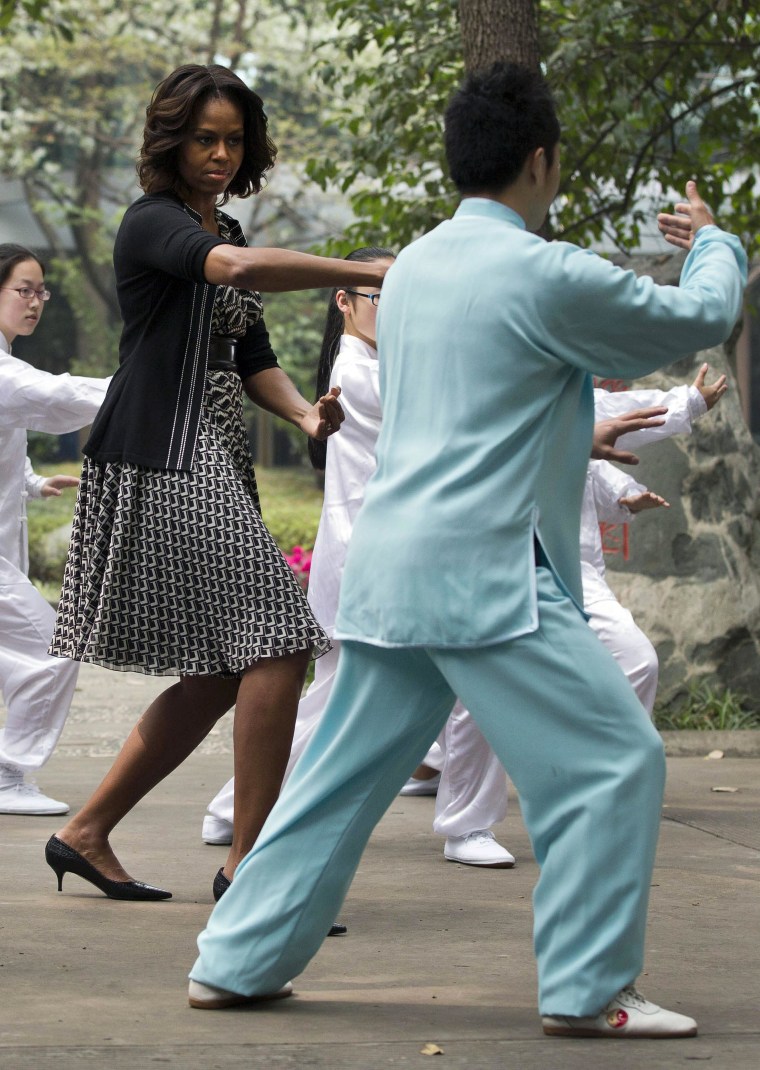 Obama, who is in the midst of a week-long trip around China with her daughters and mother, had earlier sat in on an English class at the high-tech school, which teaches over 40,000 students through remote learning.
In a speech to students, the first lady touched on "the American Dream", her own humble background and the importance of freedom of speech and religion. "In America, we view these rights as universal human rights that belong to all people in all countries," she wrote.