MANILA, Philippines — Fredrick Brennan has little affection for 8chan, the fringe internet message board he started in 2013.
After operating for years in the shadows of the internet, the website has gained notoriety for its incubation of extremists views and hate speech — culminating in its use by three accused mass shooters in the U.S. and New Zealand, who are suspected of killing a total of 74 people this year.
"There is no way I can go back and uncreate 8chan," Brennan, 25, told NBC News on Tuesday from his home in the Philippines. "If I could, I would, but there is no way to do that. So the main way I have dealt with the guilt is to go on the offensive."
Moments before the mass shooting in a Walmart in El Paso, Texas, on Saturday morning, the gunman appeared to have unveiled his plans in an anti-Hispanic, anti-immigrant rant on 8chan.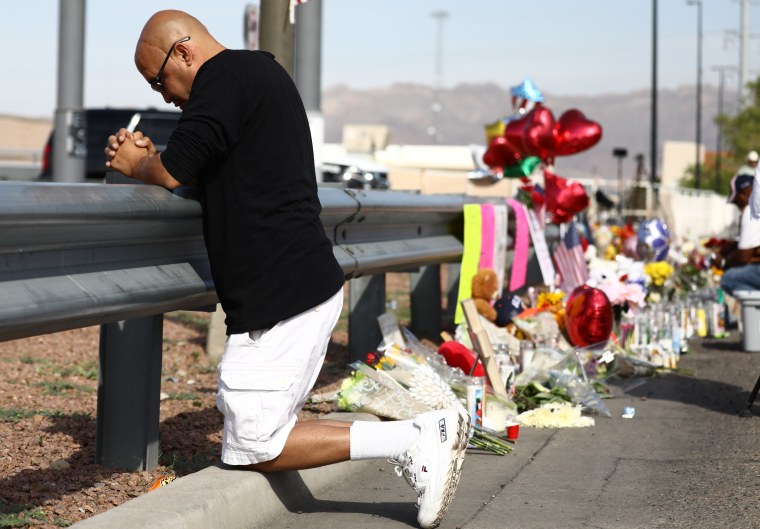 Earlier this year, Brenton Tarrant, accused of killing 51 people inside two mosques in Christchurch, New Zealand, in March, and John Earnest, who allegedly killed one person inside a synagogue near San Diego in April, also posted white nationalist, far-right sentiments on 8chan before the shootings.
Brennan no longer has control of 8chan, which has been run by Jim Watkins, a U.S. Army veteran, out of the Philippines since 2015, but said he now feels that he must speak out about what it has become.
After Watkins acquired 8chan in 2015, he convinced Brennan to move to the Philippines to continue running the site. Brennan stopped working for the site in 2016 and the two have had no contact since 2018.
Brennan said that although there were times he felt guilty about having created 8chan, he previously couldn't give a straight answer when asked if he regretted creating the website.
Now that "the bodies are continuing to pile up," he said he is doing everything he can to stop how 8chan is being run.
"I have pretty much pulled out all the stops," Brennan said, explaining that he has been doing a lot of interviews to highlight what, in his view, is gross mismanagement of the platform.
Brennan started 8chan for what he calls ideological, free-speech reasons, but its no-holds-barred approach quickly attracted a fringe user base, becoming a platform of choice for violent extremists and mass shooters.
He blames Watkins, the new owner, and the site's administrators for "giving constant nods and winks to the radical, neo-Nazi part of their user base" and for enjoying the platform's infamy.
As an example, he said hours after the El Paso shooting, the administrators kept a tagline that said, "Embrace infamy" on the site's front page.
"It's kind of like they are telling their users, 'Hey, if you want to do something good for us, go shoot up a school, because that will make us more infamous,'" he said.
8chan did not immediately respond to a request for comment.
Brennan said he is convinced there are "commonsense" measures that the administrators are, in his opinion, refusing to take to make the platform less radical, like making it clear to their users that the so-called manifestos that shooters post won't be tolerated.
In the wake of the El Paso shooting, a handful of companies that provide crucial internet services announced that they will not work with 8chan because, as one of the services' executives put it, it has become "a cesspool of hate." As a result, the site experienced intermittent outages Monday and has been having limited functionality.
Asked what if 8chan were to come back and continue in the same form it was before the El Paso shooting, Brennan said he is sure of the outcome.
"There would be another shooting, absolutely," he said. "Because nothing has changed."
Aurora Almendral reported from Manila. Yuliya Talmazan reported from London.