PARIS — Three men and a 16-year-old girl have been arrested in southern France on suspicion of planning an "imminent" terrorist attack, officials said.
Anti-terror police raided one of the suspect's homes near the coastal city of Montpellier and found a bomb-making factory in the process of making explosives, France's Ministry of Interior said.
Officials said that investigators found, among other ingredients, 2.5 ounces of TATP — the same explosive used in the Paris and Brussels attacks of November 2015 and February 2016.
TATP, which can be made from nail polish remover, hair bleaching products and acid, was also found in the shoes of the so-called "shoe bomber" Richard Reid, who was convicted of attempting to blow up an American Airlines flight in 2001.
Anti-terror authorities had been working on the case for two weeks and arrested three men aged 20, 26, and 33, as well as a 16-year-old girl, according to the spokeswoman of the Paris prosecutor's office, which handles terror-related cases.
As well as the TATP, investigators also found 35 fluid ounces each of acetone, oxygenized water and sulforic acid, the spokeswoman added.
Photographs by the French AFP news agency showed the aftermath of what it said was an explosion during the raid, although this was not mentioned by officials.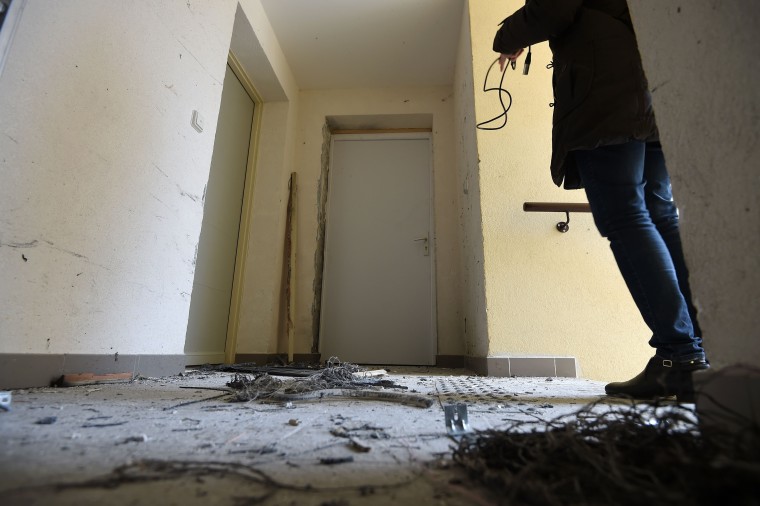 French Interior Minister Bruno Le Roux praised the operation, which he said "allowed for the dismantling of an imminent terrorist project on French soil."
The prosecutor's spokeswoman added that "at this stage of the investigation it is not known when or where this attack was to take place."
France was put on high alert after a number of high-profile terrorist attacks over the past two years.
In November 2015, 130 people were killed after a group of militants carried out simultaneous attacks across Paris. In July last year, 84 people died when a man drove a truck through crowds in Nice, 160 miles along the coast from Montpellier.