PARIS — A gangster dubbed the "jailbreak king" who escaped from a high-security prison in a helicopter with the help of an armed commando team was arrested by French police Wednesday after a three-month hunt.
Redoine Faid had been serving 25 years for a botched heist in which a police officer was killed.
About 50 officers took part in a pre-dawn raid at an apartment in Creil, the area where Faid grew up, an hour's drive north of Paris.
A total of seven people were taken into custody, a judicial source close to the investigation told NBC News.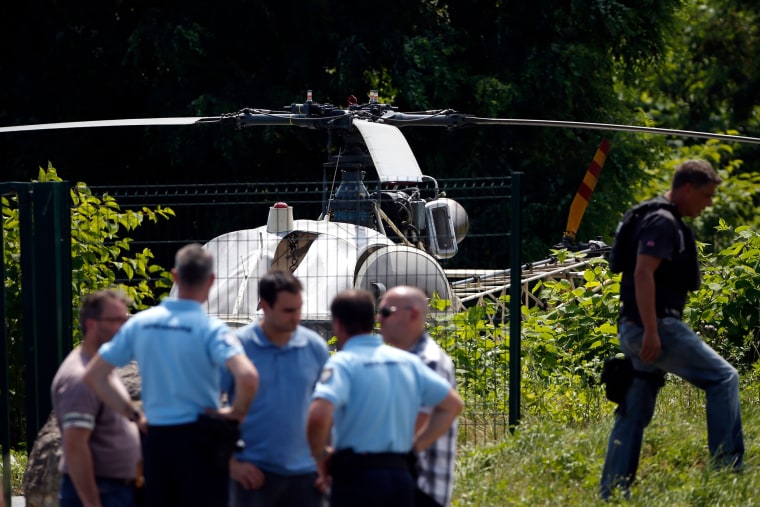 Faid, 46, achieved notoriety in France after penning a tell-all book about his life of crime that was released in 2010.
But within months he was arrested again over an armed robbery gone wrong that ended with a high-speed chase and a shootout that killed police officer Aurelie Fouquet, 26.
In 2013, he took four wardens hostage and blasted his way out of a different prison using explosives hidden in tissue packs. Faid spent six weeks on the run before he was tracked down and put back behind bars.
This summer's jailbreak involved armed men with power saws landing in an open-air prison courtyard to free Faid from an adjacent visitor room before flying out in their hijacked helicopter.
In the 1990s, he led a gang involved in robbing banks and armored vans. He was arrested in 1998 after three years on the run in Switzerland and Israel, according to French media reports.