A homeless woman in India said she had no choice but to tie her disabled grandson to a bus stop while she went to work selling flowers on the roadside.
The boy, 9-year-old Lakhan Kale, cannot hear or speak and suffers from cerebral palsy and epilepsy, according to the AFP news agency.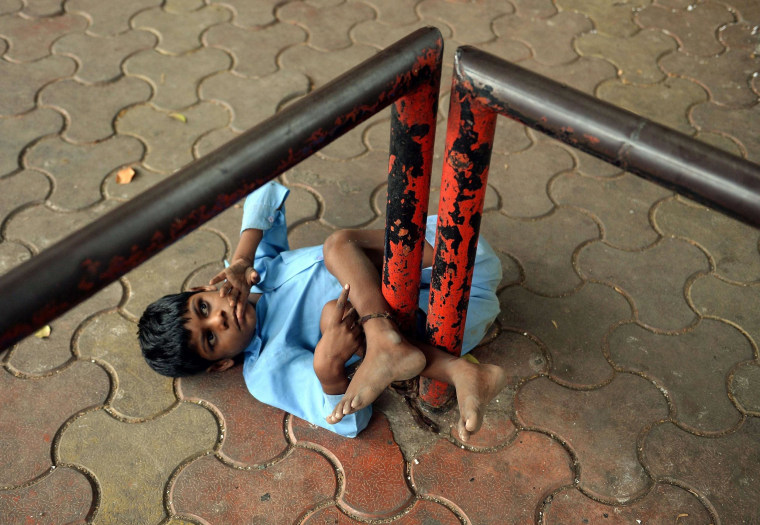 After the Indian press printed photos showing Lakhan tied to a bus-stop pole in Mumbai, authorities took him into care in a government-run institution.
But activists said his plight on the streets is not uncommon in India, where those with disabilities face daily stigma and discrimination and a lack of facilities to assist them, AFP said.
'What else can I do? He can't talk, so how will he tell anyone if he gets lost?' his 66-year-old grandmother Sakhubai Kale told the news agency.