A hiker survived 30 days in the New Zealand wilderness after watching her partner fall to his death during extreme weather.
Authorities found Pavlina Pizova sheltering in a hut in the Fiordland National Park, 30 miles from Queenstown, on Thursday.
The 33-year-old Czech national told a press conference Friday that things started to go wrong two days into the trip.
According to The Associated Press, the pair's planned route takes three days in summer but can become treacherous in winter between June and August. The weather closed in, with heavy snow and thick cloud engulfing the area, and Pizova's partner — 27-year-old Ondrej Petr — slipped down an icy slope and became trapped between rocks and branches.
"The conditions were extreme," Pizova told reporters at a police station in Queenstown, speaking in broken English and battling through tears. "In our attempt to reach the hut, the tragic accident happened when my partner fell and died."
Pizova spent the night beside Petr's body and another battling through deep powder trying to get to the cabin. "During this time I got extremely cold, exhausted and my feet were frozen," she said.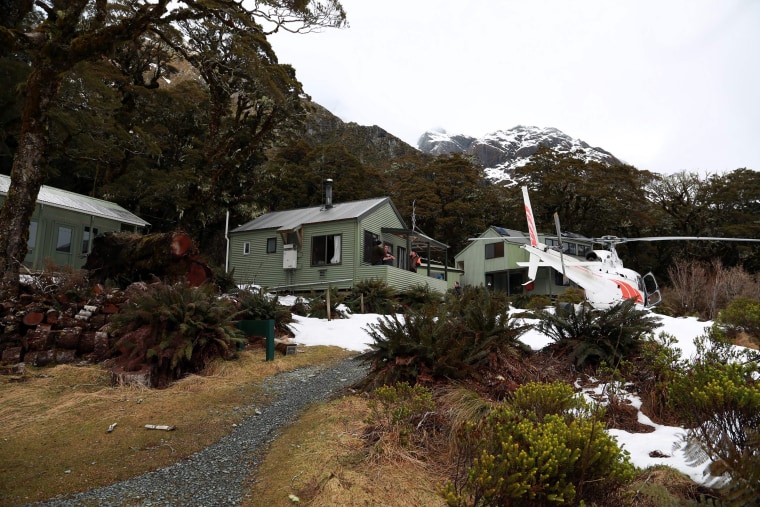 She finally reached the hut, where she survived on food left by wardens. But numerous attempts to hike out of the area failed. She said she tried to make snow shoes out of fruit baskets, but the snow was waist-high and she was discouraged after seeing several avalanches crash down the slopes around her.
There was a radio but she could not understand its English-language instructions, New Zealand website Stuff.co.nz reported. Using a burnt stick, she wrote the letter H for "help" in the snow. But none of the planes or helicopters she waved at saw her, according to her account.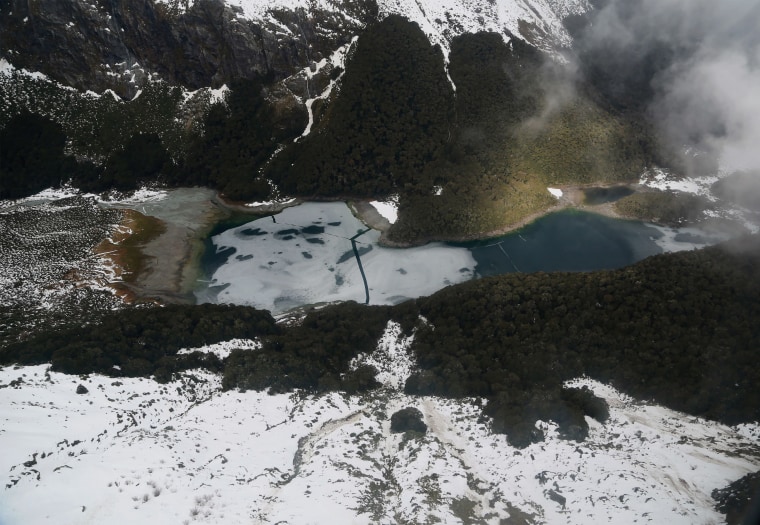 Pizova admitted they were ill-prepared for the trip: neither told their friends or family where they were going. They also didn't carry a GPS locator and underestimated the weather, she said.
"I am aware we made a few mistakes," Pizova said. "All these aspects contributed to our tragedy."
Eventually, friends and family noticed the pair were missing and raised the alarm. Officials found their car at the start of the route and sent a helicopter up the trail.
Pizova spoke shortly after crews found Petr's body.